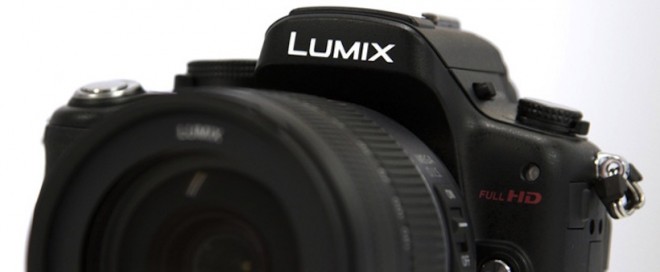 Sadly, it seems November 2010 is to be the month Canon lose the DSLR video image quality fight to Panasonic.
The GH2 is stronger at high ISOs
The GH2 resolves almost twice the detail and resolution in 1080p mode than the Canon, 3x more in crop mode
The GH2's colour and dynamic range are equal, and the GH1's mud & banding issues are fixed
The GH2 does not have the serious moire and aliasing issues of the 60D in 1080p, and especially in 720p
The 60D (like the 550D and 7D) has a sensor which is a year older than the GH2's and an image processor which is 2 years older so it really is no surprise that Canon have let the crown slip. When are we getting a replacement? Late 2011? By then, they'd have lost so many sales to Panasonic and their long touted video DSLRs will be far less desirable versus the competition.
It presents a particular dilemma for those recent buyers of the 550D, 7D or 60D and also for me. I don't want to cover only the GH2 on a site branded after the EOS but Canon is making the task a little difficult when their products are now so far behind.
First a disclaimer – image quality isn't everything. The most important thing to ask is does my quick and dirty test here translate into REAL LIFE shooting?
Yes the difference would be noticeable on a big screen but remember that resolution, aliasing, moire and noise are all less noticeable far back from a large screen compared to close up to a small one. Also these are still video frames at 1:1… in motion, things are different again because of spatial perception.
The 60D is a fine, fine camera and capable of GREAT looking footage in the right hands. The 7D's footage off Red Tails and in many other wonderful looking shorts on Vimeo is beautiful. The camera has good character, great colour rendition, good tonal range and dynamic range.
It's just that the Panasonic GH2 is flat out better in terms of every single aspect of it's video image.
This is a first impressions look at the camera, not a final conclusion. But the images speak for themselves…
RESOLUTION
(Zeiss 85mm F1.4 @ F11, ISO 200)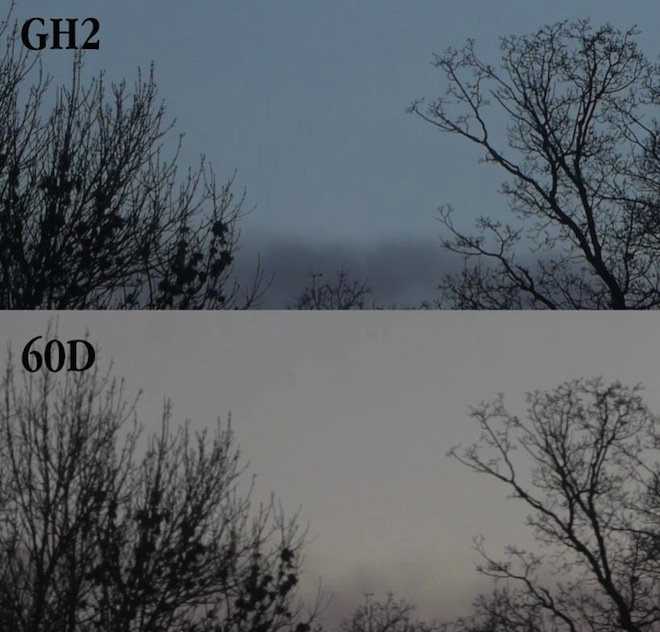 ALIASING & MOIRE
(Zeiss 50mm F1.7 @ F2.8, ISO 1600)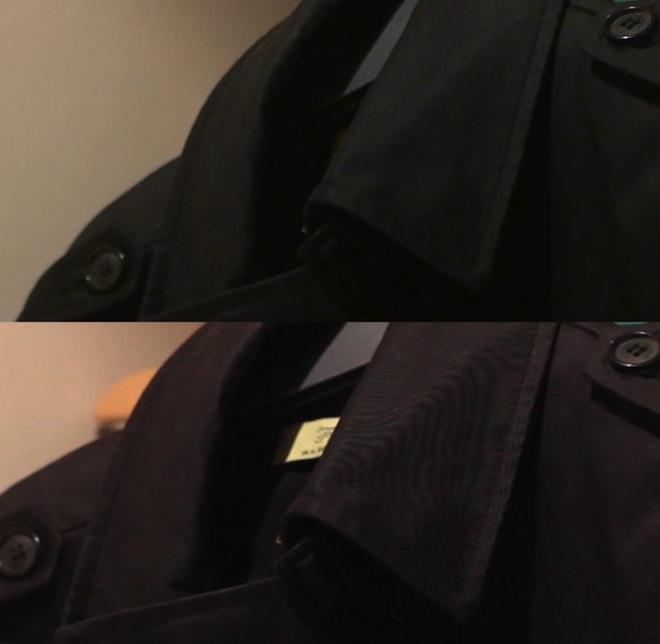 HIGH ISO NOISE (GOOD LIGHT)
(Canon 10-22mm EFS, ISO 3200)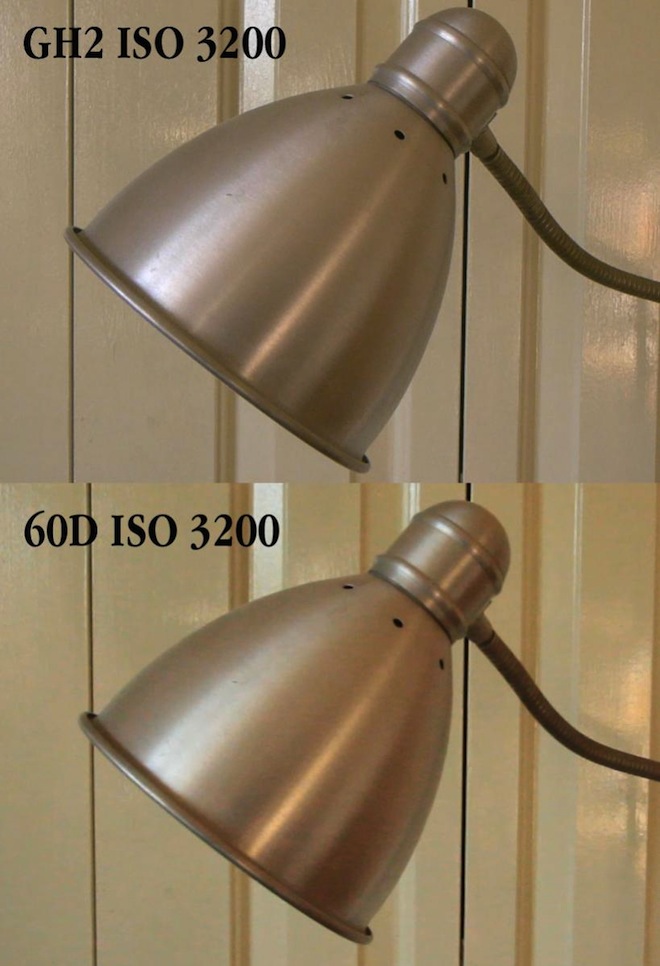 HIGH ISO NOISE (LOW LIGHT)
(Zeiss 35mm F2.4 & Zeiss 50mm F1.7 @ F2, ISO 3200)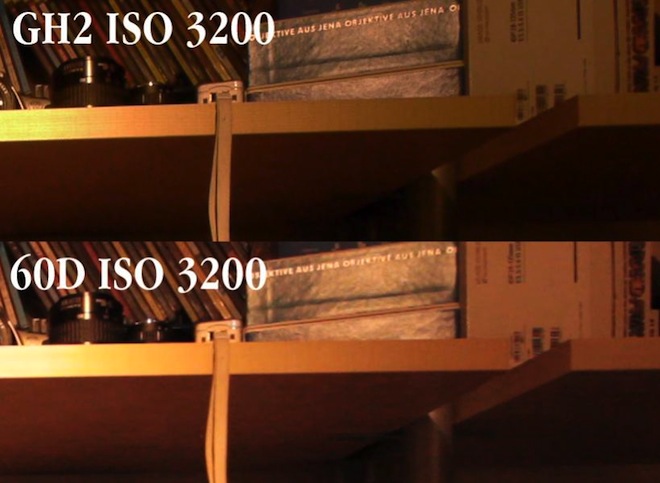 It should be noted that there is a big difference between an over sharpened image (with nasty electronic sharpening artefacts) and an image which contains more detail. The GH2 is resolving real detail and not just over sharpening the image.
Also the ISO 3200 performance of the GH2 is extremely surprising. In video mode in the shadows, the noise is there but you have to look hard for it over properly exposed areas of the image. Yes – at ISO 3200. At that level, the GH1 couldn't even resolve a usable image in stills mode let alone in video.
UPDATE: GH2 vs 600D comparison video, shot in Berlin. (The 600D has identical video image quality to the 60D)
[vimeo]http://www.vimeo.com/22318115[/vimeo]