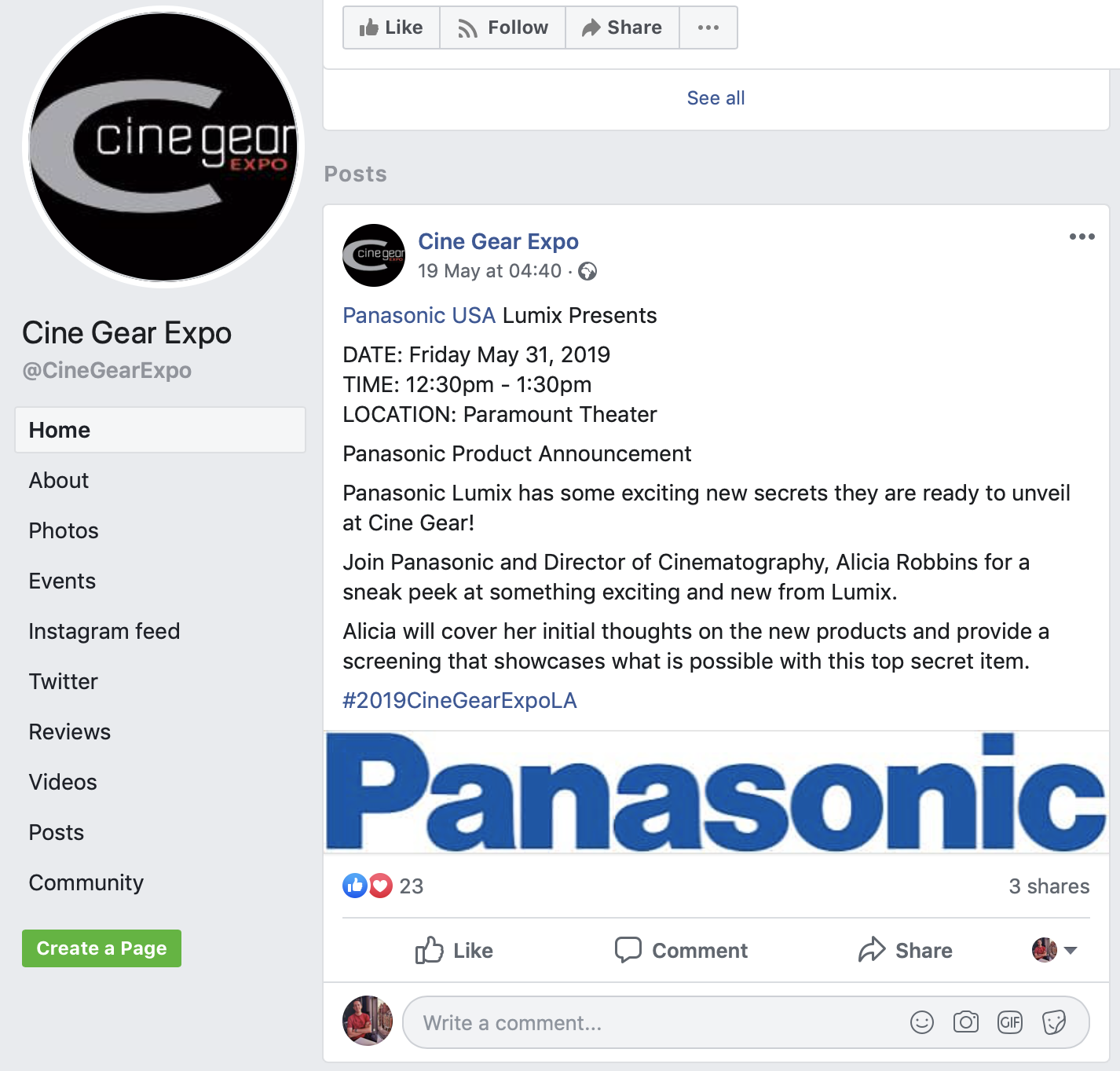 Cine Gear Expo have announced an announcement. Published on their Facebook page, it reveals Panasonic are set to bring a Lumix branded cinema camera to the show on May 31st. It's speculated that this will be a full frame L mount camera. What isn't known is what form factor it will take – will it be S1 style, EVA or Varicam – or a mix of all three?
This looks set to be a very exciting camera whichever way it turns out. I personally I am hoping for a full frame GH5. The S1 was close, but now imagine that with all the features we need like ProRes, RAW, ND filter, pro audio, HD-SDI, etc. If they keep the same small form factor as well and IBIS, it could really take off.
What I would be less interested in is another pro-camcorder the same as all the others, albeit a full frame one.
Of course there's always a chance it might be a Super 35mm sensor behind the L mount.
The current S1 does a 6K readout. I expect no less from the Cinema Lumix camera to be actually record this at a really high bitrate. Yes please, thank you.
Other features which could be of use include a built-in ND filter. Doing one the traditional way in a mirrorless mount is tricky, and one of the reasons Cinema EOS utilise the have a long flange back distance of EF mount to fit the gubbins in. Do an electronically variable filter like the FS5 on the other hand and we are talking.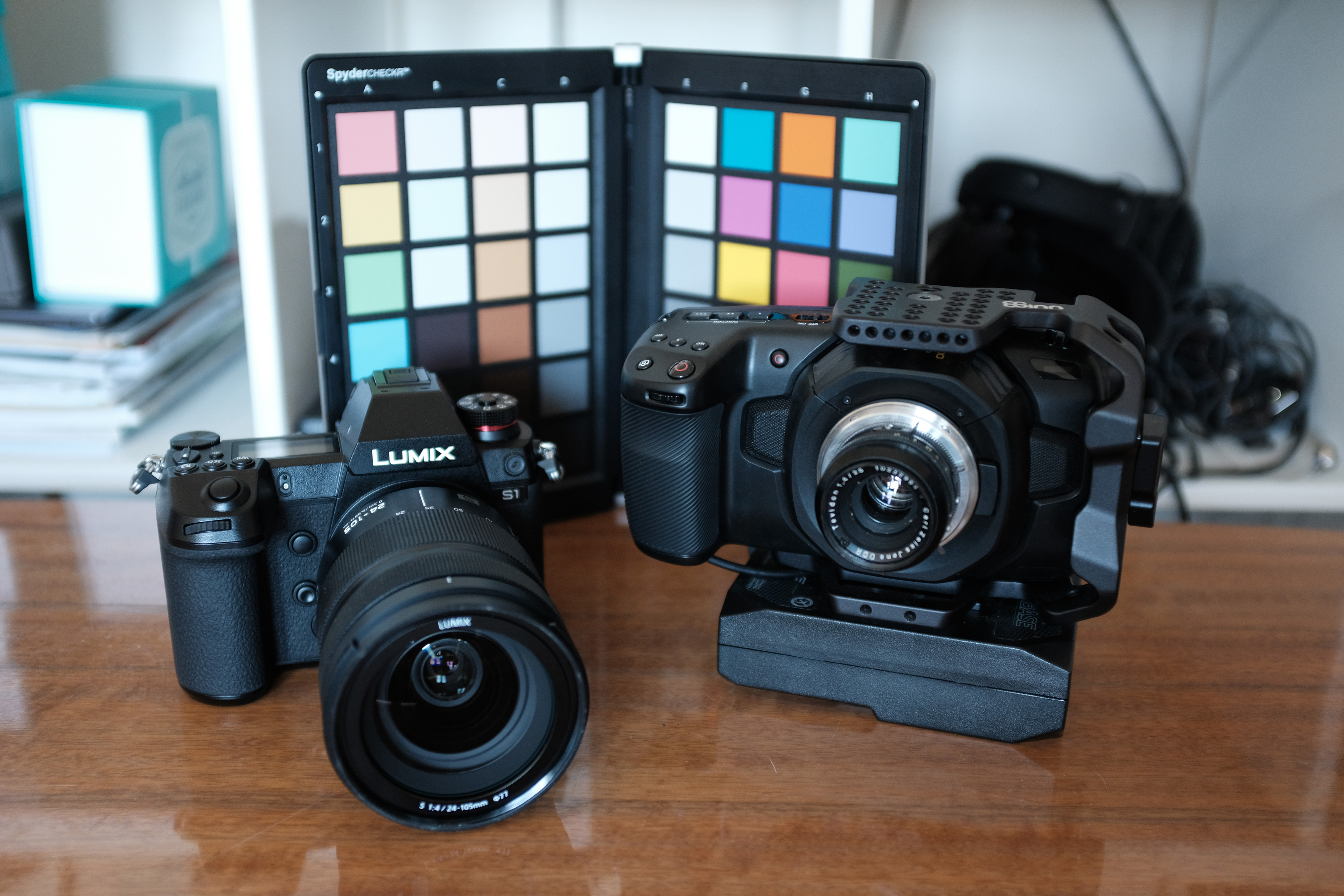 As for the price – if Canon did a full frame cinema camera it would be called the C700 and cost $25,000 minimum. Oh yes, they already did.
Panasonic's full frame cinema camera however, could be far more competitively priced than that.
However, if it were to be an all-singing all-dancing full frame EVA or Varicam – why would it be cheaper than the existing Super 35mm pro cameras?
That's why, along with the fact it carries Lumix branding and the L mount, I feel we will get a super-charged video version of the S1 instead of a camcorder or fully fledged pro cinema camera. At least that would explain the somewhat shy video specs of the S1 compared to the GH5!
Full frame is all the rage at the moment, let's hope Panasonic make the most of it and that the Cinema Lumix camera is a raging success!