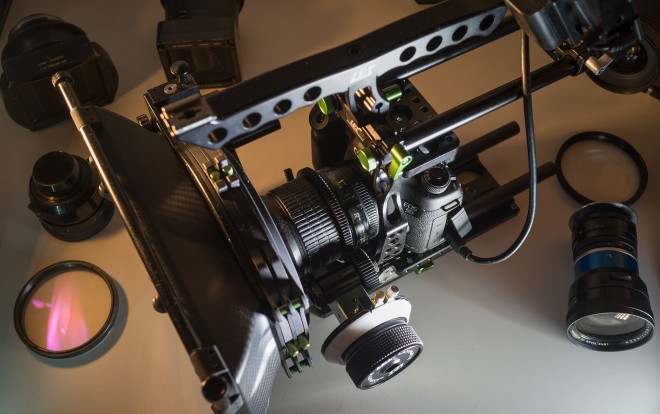 Recently DPReview published a very interesting interview with top Canon executives. The information is a goldmine of clues over what direction Canon might take next with their DSLRs when it comes to 4K, video and image quality.
EOSHD analyses the Canon's executive remarks…
Masaya Maeda is Managing Director and Chief Executive of Image Communication Products Operations, Canon Inc. Quite a long title and if it were an acyronymn it would be Masaya Maeda MDCEICPOC. With this many letters after your name you can be assured Maeda is a very important man at Canon and indeed he is. So it's interesting to see his comments about DSLR video recently, coming from someone who has a lot of overall sway in how well things can turn out for us here at EOSHD…
In the DPReview interview, Mr Maeda-san hints at a hybrid video / stills camera in the 4K era, saying –
"For a long time people having been talking about stills and movies coming together as a single, fused function and maybe in the 4K era we will see stills and movies integrated into one. This fusing might become the driving force for the next revolution."
I would certainly like to see the very capable sensor from the 1D C in a more video / hybrid orientated body which caters better to video. More efficient codec, articulated screen, peaking, CFast 2.0 slot, more video-friendly form factor. I'd also like to see two models, one aimed at high end filmmaking as the current 1D C is and one with stripped down features but similar image quality for the rest of the market, around the price of the 1D X. For way too many pros let alone consumers, the 1D C's pricing made it impossible to justify.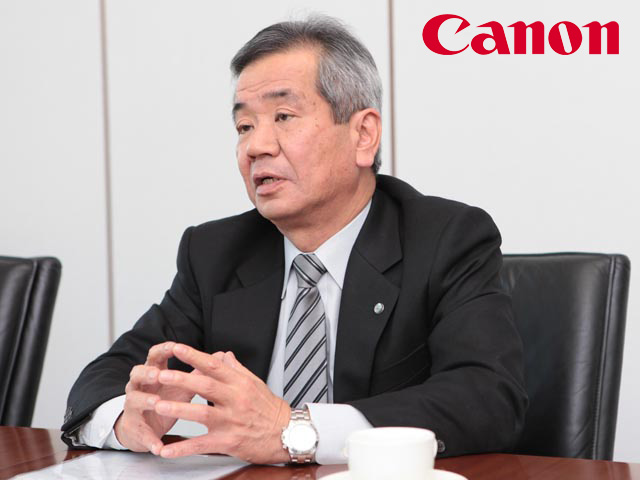 As for the merging of stills and video under the 4K umbrella I completely agree with Maeda-san that this is the "next revolution". I have had my first taste of it with the Blackmagic Production Camera. The ability to shift time in post and choose the 'perfect still'. I'll give you an example – a model's hair is blowing in the wind. Going back and forth through a video is like operating the fan in post. You blow the hair around until the position is the most attractive, and choose that frame. 4K may be 'only' 8MP compared to the 22MP of the 5D Mark III but the difference in megapixel sounds much less when you consider it as 4K vs 6K, and just around the corner we have a 6K camera from Kinefinity. The huge 36MP of a Sony A7R is 7K and really, how much resolution do photographers need to make prints, publish books or show in galleries? The reality is 4K is easily enough to do all of that.
Above: The style of this video came from shooting it exactly like a stills shoot, with all the movement coming from subtle changes in the frame. The main objective of mine on this shoot was to shoot stills for a magazine article.
So far image quality on Canon DSLRs when it comes to video hasn't kept pace with the times. When DPReview asked another Canon executive Go Tokura-san about 'the future for photojournalists', he replied "We've made great strides in improving the image quality of our DSLRs' still images, but now we're seeing an increased focus on video capture, so we need to respond to that need."
It isn't just photojournalists who are seeing an increase in demand for video content. We live in an age of multimedia and clients are asking for a wider variety of material than ever before. The statement above is basically Canon explicitly telling us that video quality needs to increase, we have heard your calls. Any next step in my opinion needs to go way beyond 1080p. It needs to be 4K and there needs to be a consumer model not just a pro camera. The current low-end is a bit of a mess. A video orientated 1080p 7D Mark II wouldn't be the right move. That's a model aimed squarely at photographers. I need Canon to start a Cinema EOS style line for hybrid stills and video at consumer price points. Call it Hybrid EOS or Video EOS and let the 7D users enjoy their traditional stills while we enjoy 4K. Tough move – but stills shooters who are anti-video have held us back for way too long and it is time Canon moved video onto a new product line, possibly even without the mirror and optical viewfinder. It would certainly help the flagging EOS M mount if it was to form the basis of a Video EOS line.
When Canon talks about consumers we need to be sure whether they are talking prosumers or Best Buy bargain bin. Just how important is video below the $3000 mark to Canon? Senior general manager Naoya Kaneda was asked a similar question this in the DPReview interview but it's not clear what spectrum of the consumer market he's thinking of in his reply:
"People are taking more movies with still cameras. We've confirmed this trend. There are also more opportunities now to display and share movies than ever before, which puts shooting video closer to our users' hearts. For this reason video is an important feature even on entry-level cameras, and one that people are looking for."
The danger here is that Canon make the same mistake Panasonic did with their GF range.
When the GF1 came out it was robust and photographer friendly, but casual shooters could use it too due to it being so small and light even with a zoom. The GF1 was a consumer product which didn't insult people's intelligence. However Panasonic steadily stripped down and dumbed down the GF line beginning with the GF2. The camera became something aimed at the very most casual shooters, and they were all using smartphones. So sales did not take off as Panasonic had expected and the GF line gave mirrorless cameras a disastrous 'low end' reputation for many years, something it's only just recovering from.
Most people shooting point & shoot home movies can do so perfectly well with smartphones. The Samsung S5 even has 4K! Canon need to be serious about how video is implemented on consumer cameras. A $2000 consumer camera is VERY different to a $500 one and it isn't acceptable to have a "home movie" mode on a $2000 camera as the only option. The Panasonic GH4 shows the cross over appeal of high video quality for pros AND knowledgable enthusiasts, consumers and amateurs. It has a very wide appeal. Something like a Canon 7D Mark II with a few auto-focus tricks and 1080/60p just isn't going to be that hot in 2014. Prosumers will want 4K and Canon can take advantage of the halo affect from huge 4K marketing pushes by other companies like Sony by including it on some of their higher end consumer cameras.
But I would also like to see the EOS M mirrorless camera become more Fuji X-T1 than Panasonic GF3. I don't think sales of that line are going to be revitalised by bringing out yet another low end mirrorless camera aimed at smartphone users.
Speaking of smartphones…
Again focussing on a niche like video is useful for avoiding further sales slumps. In the interview Maeda-san mentions better integration with smartphone infrastructure as a possible solution, saying – "We don't see the smartphone as an enemy. We like to see it as representing an infrastructure which we should be making use of." He's right of course, but this is a very tricky subject. Smartphones will always have the upper hand when it comes to integrating with infrastructure which has been designed specifically for them. Yet DSLRs have made appallingly bad use of this infrastructure so far due to dated software design. Sharing photos from a DSLR should not even require you to put your hand in your pocket to unlock your phone, let alone a ridiculous pairing mechanism over WiFi. It should stay connected to your phone, tethered to the 3G network at all time and you should have a single button on the DSLR to bring up an upload screen where you choose what social network to put the photo on. One press for the menu, one press on the touch screen for Facebook. Shared. Done. When the DSLR is in range of a WiFi router it should use that for the internet connection instead of the phone and upload by itself. You should only have to input a security key once then the camera stores it. The only other menu really needed is the ability to choose what size of still to upload, with the resolution and file size displayed in a list of 4 or 5 quality options. It really disappointed me to see Canon bring out stop-gap products like the N series compact rather than focus on making their high end DSLRs integrate better with smartphone infrastructure. If they are experimenting and developing the technology through the N line, then fine, but these products as designed currently are not the way forwards.