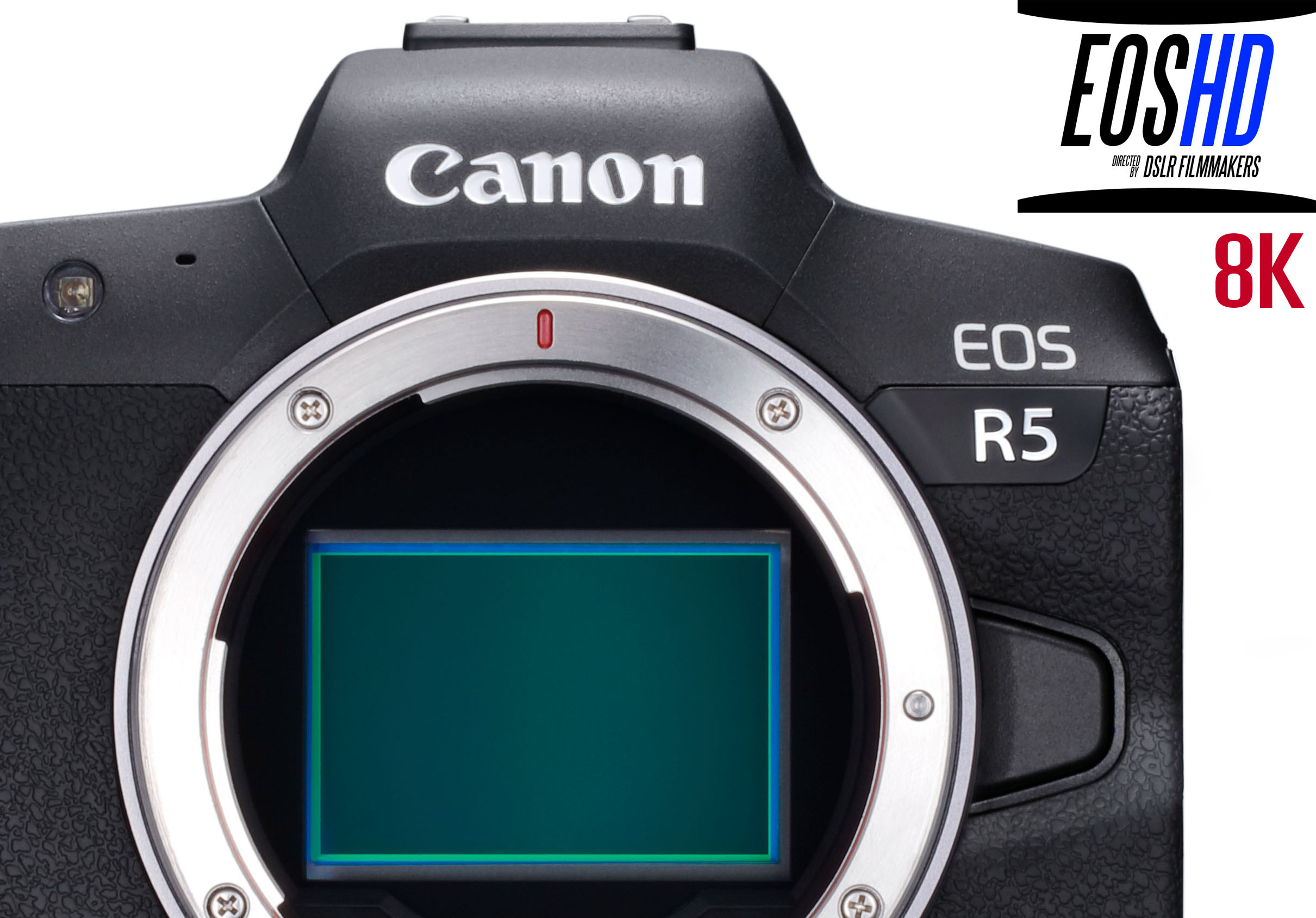 Ever since Canon began disappointing us in 2011, we've been waiting for that historic moment where they turn the corner. Long-time readers of EOSHD will remember with fondness the first time we shot RAW video on our Canon 5D Mark III DSLRs thanks to Magic Lantern and now finally there is an official solution. And what a solution it is.
Canon has got the formula right here. There is NO EXTERNAL recorder required for RAW. Other manufacturers, please take note.
There is 4K/120fps from the full width of the sensor (although likely pixel binned). Finally decent slow-mo at higher than 1080p resolution and faster than 60p. Not only is this 4K/120p internally recorded to the card, it's full 10bit 4:2:2 in Canon LOG (H.265 codec) and 4K/60p is of course present too. I had expected a drop to 8bit at the higher frame rates – but they have gone all out!
Dual Pixel AF works in 8K and 4K. AF is a majorly important feature and something Panasonic MUST now sort out on their side.
8K and 4K are full DCI (cinema) aspect ratios and resolutions. For 8K this means an incredible 8129 x 4320 video resolution and in 4K, 4096 x 2160. The total sensor resolution is approximately 45MP.
5 axis IBIS is another first for a Canon camera. It doesn't specifically mention at what frame rate features like Dual Pixel AF and IBIS max out at. I don't expect 4K/120p to have Dual Pixel AF but I could be wrong.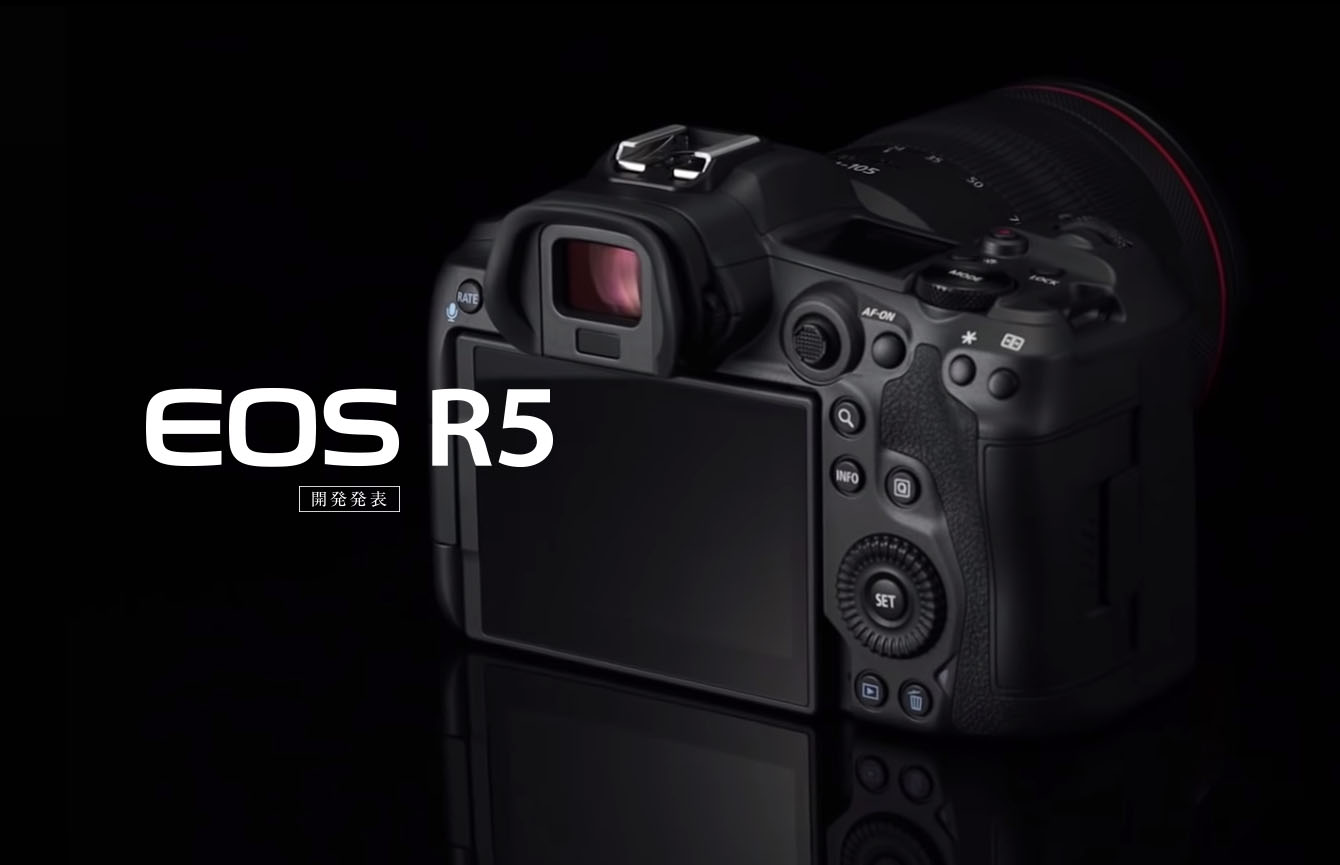 The camera records to a similar dual card setup as the Panasonic S1 – there's one CFexpress and one UHS-II SD card slot. It isn't yet clear which video modes are recordable to the cheaper media (SDXC) – I expect you'll need CFexpress cards for 8K, 4K/120p and 8K RAW.
I'd also like to see some kind of 2K and 4K RAW at smaller file sizes in the EOS R5 but there is no mention of this in the specs released today.
Also be aware – there WILL be some limitations to the 8K and 4K/120p. The 8K tops out at 30p and probably has much worse rolling shutter slant than the 4K mode. There could be 10-15 minute recording time limitations, to prevent too much heat build up. Canon is coy at the moment on what these limitations will be, and is sensibly leaving it up to my tanned Hawaiian PR-led colleagues to bring you those details in the small print, while distracting you with glossy photos of models.
Regarding 4K/120p this is not from a full pixel readout of the sensor. Such a mode would require an 8K output at 120fps. Simply not possible. However pixel binning now produces some superb results and has benefited a lot in recent cameras from more intelligent sensor designs. The best pixel-binning sensors such as the 100MP one in the Fuji GFX and the 60MP CMOS in the Sony A7R IV downsample like a sophisticated image processor rather than the crude line-skipping they used to do. Until we see the 4K/60p and 4K/120p image for ourselves though, we won't know what method Canon has used to achieve the high-frame rates.
The camera's design is more heavily influenced by the 5D Mark IV (in mirrorless form) than the preceding EOS R. There's no touch bar thank god.
Canon did not release the date rates of the new 10bit 8K Canon LOG and 8K RAW codec, presumably not to take the shine off the 8K. I don't think they are going to be pretty!! 8K Canon RAW file sizes are enormous whichever way you look at it.
But let's be thankful for tech like this. Canon could have pulled a Nikon and gone 8bit 4K/30p internal just to match Sony with their full frame mirrorless cameras – I am thankful they have not made a copy-cat Sony A7. This goes far beyond.
What does it mean for the competition?
So we now have a surprising number of full frame RAW 4K cameras. And now we have an 8K one. The Sigma Fp and Canon 1D X Mark III are the current best options for shooting 4K RAW internally, but file sizes are enormous… borderline impractical. Then there is the Nikon Z6 (and the Panasonic S1H which is rumoured to be getting a RAW mode) – but you'll need to use an external recorder. This has pros and cons. It gets you more manageable file sizes for a start. You'll also get more cost effective recording media, because buying several very large 256GB+ CFexpress cards for internal recording is going get costly. The downside is the ergonomics and extra cost of buying the Atomos Ninja V – and some may say – the other downside is a lack of competition so you only get to choose one recorder, one form factor, one set of features at one price. Blackmagic aren't in the full frame 4K RAW game at the moment and I can't recommend their Pocket 4K & 6K cameras due to reliability issues, cheap build quality, small sensors and a limited feature-sets. Plus the way Blackmagic have treated me personally is appalling, for reasons I won't go-into.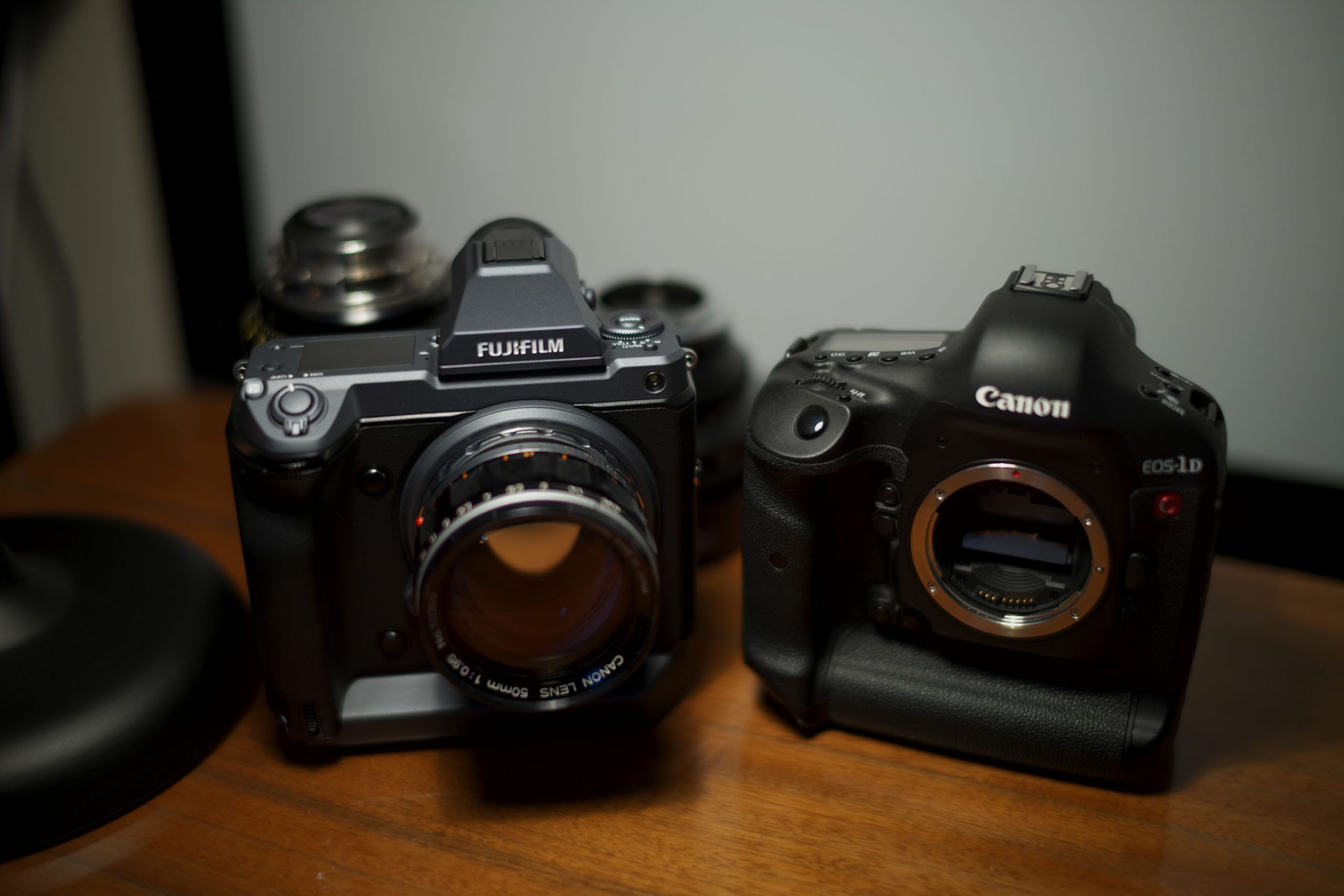 What does it mean for the market?
Sony must surely have been waiting for this announcement before finalising the A7S III specs. I am certain they have the technology to compete or even beat Canon. If the A7S III has a similar electronic ND filter to the FS5 II built in along with RAW video compression for more manageable file sizes, I personally wouldn't care if it were 8K or 4K – I'd buy one in a flash.
But Sony can't sit back and watch Canon underdeliver any more.
Canon have heeded the criticisms pioneered by this blog and this community – that they weren't doing enough for DSLR video users.  Now they have corrected this perception of being behind the curve technologically and this will only be to their benefit.
They just need to be careful of one more thing – that the video capabilities don't overshadow the stills side of the EOS R5 causing the market to judge it as a video camera rather than as a stills camera. This is Canon's highest resolution flagship mirrorless camera don't forget – I am sure photographers won't forget that and will go out and buy it in their millions.
The next job on Canon's hands will be to get ex-Canon video shooters to dump their Sony lenses and move back. It might be hard to undo some of the damage Canon have done to their business during the past 8 years since the limp 5D Mark III video specs arrived in 2012. The last time Canon led the technological curve on video quality was 8 years ago with the Canon 1D C's 4K mode. The image from this camera thrashed the C300 at that time and every other DSLR / stills / mirrorless camera.
It may be that the EOS R5 does something similar, however expect to pay at least $4000 for the EOS R5 as it's marketed as a pro-camera. That leaves a lot of room under that for Fujifilm to continue impressing, for Sigma, for Panasonic and yes Sony if they get back to being interesting again.
What does it mean for me – do I need 8K?
8K is a big badge, a badge so big it makes YouTuber's do a face.

But at the end of the day, wouldn't you be better of spending less money and buying a Fuji X-T4 or Sigma Fp?
I have no 8K display in my home.
I welcome technological progress but I value the EOS R5 more for the non-8K parts of the specs sheet. Canon's colour science, 4K/120p for slow-mo, the creative convenience of IBIS for the first time in a Canon camera, the 10bit H.265 codec and Canon LOG, Dual Pixel AF – it is on paper the most complete full frame camera for video that I've ever seen.
What about the Fuji GFX 100 and Leica SL2?
The 8K badge on the EOS R5 and 4K/120p may be world firsts in a full frame mirrorless camera, but looking at the image as a complete package is what EOSHD is here for. We shouldn't get too blinded by the specs sheet.
The GFX 100 has a simply mindblowing image in 10bit 4K, with a much larger sensor than full frame. The Leica SL2 has a 5K anamorphic mode, very high bitrate 10bit codec, full frame 4K/60p and all manner of Leica colour science going on – with the closest colour and tonality you can get to Arri. They are both German after all.
I am incredibly impressed with these cameras and it remains to be seen whether the EOS R5 will look any better, how rolling shutter is and what the high ISOs look like given the 45MP sensor.
Lastly let us not forget there is an EOS R6 coming! This is basically a 1D X Mark III in mirrorless form and with a lower resolution sensor. I expect this to have the better 4K quality.