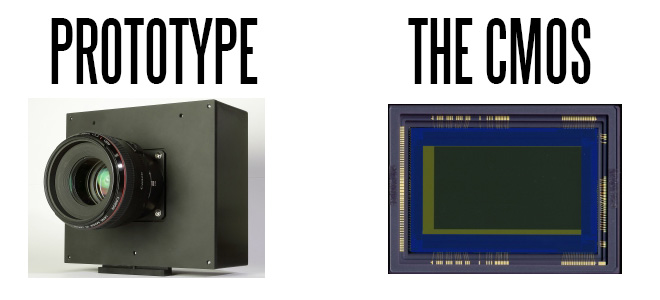 Full frame 35mm
16:9 format
Hyper low light sensitive – even larger pixels than 1D X sensor
Prototype to be shown in Japan between 5th-8th March
If you think the C300's low light sensitivity is impressive, here's Canon's new image sensor. Is it destined for digital cinema cameras?
The press release in full from Canon
TOKYO, March 4, 2013—Canon Inc. announced today that the company has successfully developed a high-sensitivity 35 mm full-frame CMOS sensor exclusively for video recording. Delivering high-sensitivity, low-noise imaging performance, the new Canon 35 mm CMOS sensor*1 enables the capture of Full HD video even in exceptionally low-light environments.
The newly developed CMOS sensor features pixels measuring 19 microns square in size, which is more than 7.5-times the surface area of the pixels on the CMOS sensor incorporated in Canon's top-of-the-line EOS-1D X and other digital SLR cameras. In addition, the sensor's pixels and readout circuitry employ new technologies that reduce noise, which tends to increase as pixel size increases. Thanks to these technologies, the sensor facilitates the shooting of clearly visible video images even in dimly lit environments with as little as 0.03 lux of illumination, or approximately the brightness of a crescent moon—a level of brightness in which it is difficult for the naked eye to perceive objects. When recording video of astral bodies, while an electron-multiplying CCD,*2 which realizes approximately the same level of perception as the naked eye, can capture magnitude-6 stars, Canon's newly developed CMOS sensor is capable of recording faint stars with a magnitude of 8.5 and above.*3
Using a prototype camera employing the newly developed sensor, Canon successfully captured a wide range of test video,*4such as footage recorded in a room illuminated only by the light from burning incense sticks (approximately 0.05–0.01 lux) and video of the Geminid meteor shower. The company is looking to such future applications for the new sensor as astronomical and natural observation, support for medical research, and use in surveillance and security equipment. Through the further development of innovative CMOS sensors, Canon aims to expand the world of new imaging expression.
Canon Marketing Japan Inc. will be exhibiting a prototype camera that incorporates the newly developed 35 mm full-frame CMOS sensor and sample footage captured with the camera at SECURITY SHOW 2013, which will be held from Tuesday, March 5, to Friday, March 8, at the Tokyo International Exhibition Center in Tokyo, Japan.
My speculation
This sensor seems to be targeted at astronomical / scientific community. The C300's successor would likely maintain the current design, which is a 4K sensor oversampling for perfect 1080p.
But I find it difficult to contemplate that Canon wouldn't want to put this sensor in a cinema camera or DSLR of some sort.
It would be perfect for filmmakers and the low light sensitivity would give us some very clean images.
The pixel pitch is absolutely huge at 19 microns compared to around 5 microns on the 5D Mark III! The low light performance of this chip is unheard of.
It doesn't really fit in the Cinema EOS line as that is moving towards 4K and this only does 1080p.
It doesn't really fit in a DSLR because it doesn't do stills and it has a 16:9 aspect ratio.
Maybe it will stay as an off the shelf component for the scientific community after all – which is just as exciting because it potentially allows third parties to buy it and build a digital cinema camera around it like Blackmagic did with their sCMOS sensor. If someone does that, they might be onto a winner. Imagine being able to capture meteors and the milky way in the background of an emotional moon lit scene shot at 24fps.
One concern however is that with large pixels, you don't get a fine enough pixel pitch and moire would be a problem or an overly soft image due to the strong OLPF (optical low pass filter) required.