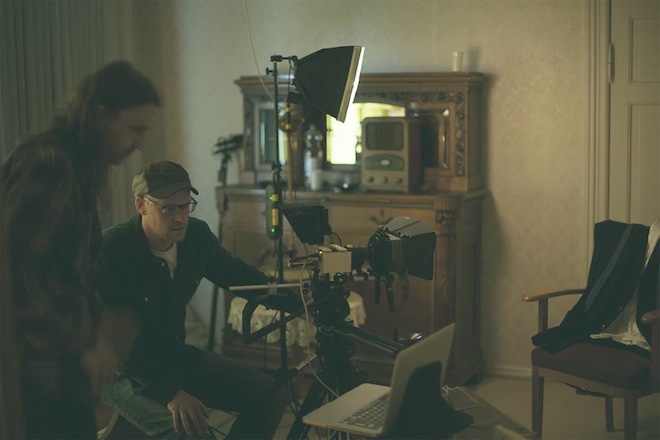 There's a new modular raw cinema camera. This one isn't built by a camera company, or even a team. Created over the last 6 months in Flensburg in Northern Germany single-handedly by Roald Christessen, the camera features a global shutter and raw video.
Here's an exclusive Q&A with Roald and more about the camera technology…
Roald has been working on the camera since January 2013 and on the transcoding and grading software for just over a year. He's been keeping me up-to-date with the progress of both over the months since he started.
The camera has a global shutter CCD sensor, which is the same Trusense (ex-Kodak) sensor used in the Ikonoskop. It gives a lovely cinematic image and very filmic colour with no rolling shutter skew. To see what I mean read my two-part shoot with the Ikonoskop here and watch the shootout footage vs the Blackmagic Cinema Camera below.
The 16mm camera unit and minimal recording system based on a MacBook Pro will cost 3800 euros.
[vimeo]http://vimeo.com/61364609[/vimeo]
Here's some sample material recorded by Roald with his camera –
[vimeo]http://vimeo.com/66893625[/vimeo]
Here's his Cinema DNG grading tool in action (note this is a very early pre-release version) – 
[vimeo]http://vimeo.com/48886514[/vimeo]
Q & A with Roald Christessen
EOSHD: Does the camera yet have a name?
Roald: The camera is provisionally named GRAIN M1 – "M stands for the modularity and the 1 for model one of the camera." (Note this may be subject to change)
EOSHD: What is advantage of the CPU in full package, specifically, apart from removing need for laptop?
Roald: The CPU will be a module in the camera and it can be upgraded or switched. The camera will be easy to configure with a keyboard and mouse connected. [With the CPU] you can apply looks and LUTs on the set. It can render ProRes files, when camera is idle. Flexible guide lines, overlays, scopes etc. will help to get the right image. It can show images from existing clips in the running viewfinder, so that the operator can get the same exposure / colours… Clips can be deleted or trimmed, so unnecessary frames can be deleted from the clip to save space on the SSD. New functions will be easy to implement. The complete transcoding / grading software is planned to run in the camera.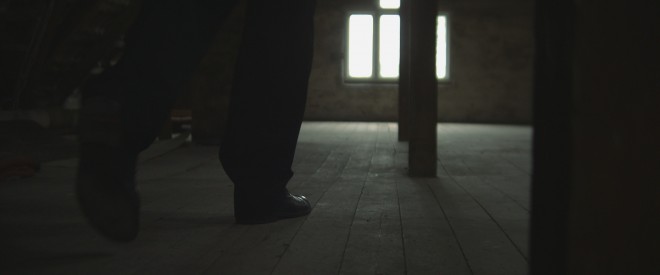 EOSHD: How is audio handled?
Roald: Audio is recorded in 44.1, 48 or 96 KHz, 16 or 24 bit, mono or stereo. The complete system will integrate an audio interface of good quality and will have 2 XLR connections with 48 V phantom power.
EOSHD: What is the native ISO?
Roald: I have estimated the color version to ISO 200.
EOSHD: How long were you working on the camera and software for?
Roald: The Cinema DNG transcoding/grading software was started in March 2012. The camera module project was started in January 2013.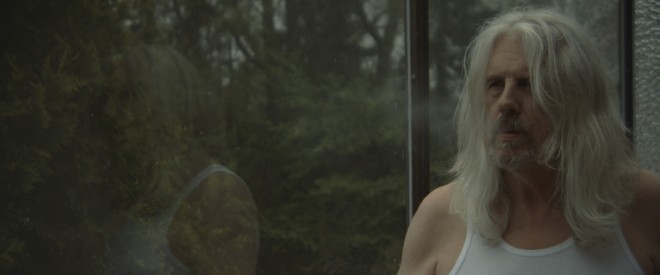 EOSHD: Does it record to DNG directly or is there a transcoding step from raw to DNG afterwards?
Roald: Cinema DNG files are written directly to SSD with an external AIFF audio file and a textfile containing extra informations about the clip. There will be one internal SSD and a slot for an extra SSD.
EOSHD: Is monitoring via HD-SDI on the camera?
Roald: The camera has a HDMI output for monitoring. I will try to build in an HD-SDI, but i cannot guarantee it for the first version.
Here are some of the key specs for the camera –
Truesense KAI-02150 sensor
1920 x 800 resolution
A kit available with Fujinon 12.5 – 75mm F1.2 lens
Custom software for Cinema DNG recording and grading
The complete system includes the sensor module, a CPU, electronic viewfinder, audio inputs, body, battery and recording / transcoding / grading software will be under 7000 euros + tax (without lens). That's quite a lot of extras on top of the camera, but still under the price of the minimal Ikonoskop body.
A great achievement and I can't wait to see how it pans out.
Best of luck to Roald!