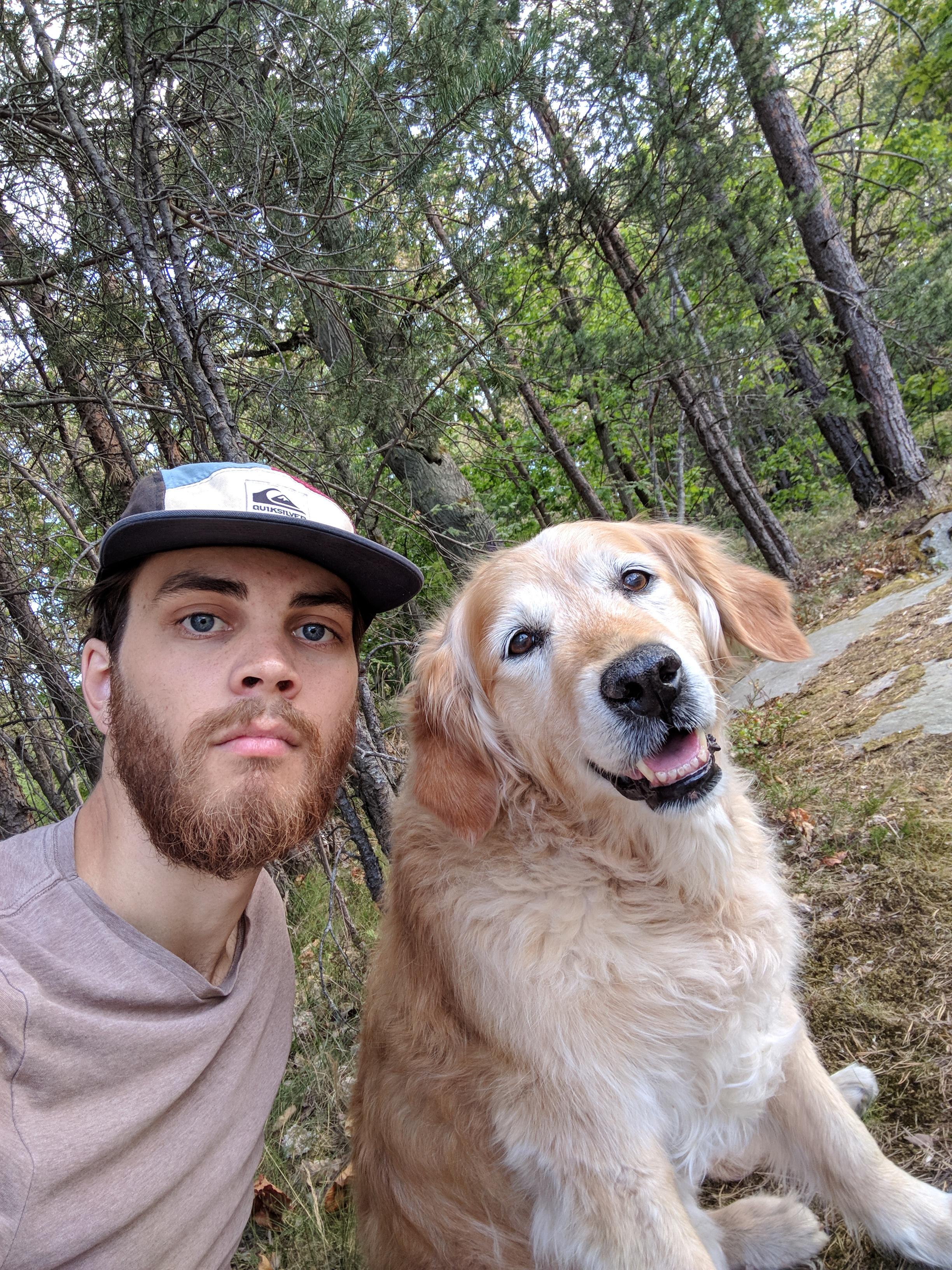 Posts

15

Joined

Last visited
About Maxbrand

Recent Profile Visitors
The recent visitors block is disabled and is not being shown to other users.
Maxbrand's Achievements

Member (2/5)
30
Reputation
JordanWright reacted to a post in a topic: Preproduction breakdown of a low budget commercial I shot.

Of course it's all relative. I do a lot of work with GH5/EVA-1 as well, I honestly don't often feel limited by the camera package. It is all about the lighting and camera placement no matter what gear you have. That is the point of most of my blog entries. Don't let the gear available stop you from creating great work. My reel has GH5/RED EPIC/EVA-1/Alexa and more cameras intercut and I doubt that many people can tell the difference, I can barely do it myself. ?

Adam Kuźniar reacted to a post in a topic: Preproduction breakdown of a low budget commercial I shot.

Hey! I'm back again with another BTS look at lighting. This time I breakdown the process of planning a shoot with high-end results without using any lights. As always, I hope we can get as good a discussion going , so if you have any questions at all - just ask away and let's start a conversation! Link to blog post.

Thanks! Actually I just ignore a lot of the stuff that Sage writes in the white paper. For example here I had white balance at something like 4000 and a light bulb with 6000k WB, nothing is done to it other than using the excellent GhA-LUT. Mostly this decision is because I seldom get the benefit of grading the things I shoot, and therefore I try to do as many decisions as possible in camera so that the people in post don't do their own version of it. I'm happy that you took this frame specifically because it is lit only with a cheap e27 LED light bulb from the hardware store for something like 8€ and their phone screens that I made them turn up to maximum. This whole short was done in like 6 hours and I went with a lighting style that was super simple, quite fun to try to figure out different looks in the same room in a short amount of time! Thanks! Here you go! I remember now that I added some contrast as well after your LUT. But that's all. HLG_1.8.1.dpx

I find that using the pre and then working as if I had shot in V-log works very well when using HLG. I was somewhat forced into this workflow when I bought the Ninja V because of the whole video levels thingy making v-log impossible to use if you want a reliable preview on the monitor. I find HLG more or less as good anyway though, so doesn't really matter much to me. Some examples of using HLG with GhA:

Hey! I'm back again with another BTS look at lighting. This time with a scene from a short film I shot a while back. I hope we can get as good a discussion as we got going with the last post, so if you have any questions at all - just ask away and let's start a conversation! Link to the lighting breakdown

Like expected from the rumours. Two cameras: S1R –Panasonic sensor –Dual I.S. (both lens and body) – Dual card slot (one XQD, one SD) –4k60p S1 – 24 megapixels – L-mount – Panasonic Sensor – 4k60p – Dual I.S. (both lens and body) – Dual card slot Both using L-mount https://www.newsshooter.com/2018/09/25/panasonic-goes-full-frame-with-the-s1r-and-s1/

Great answer! Very interesting to read aboutyour experiences. Thank you for sharing!

Hello! It's me again, last time I made a lighting breakdown and it was really cool to hear your thoughts and to get a discussion going. This time it's a much shorter post about gripping for low budget film. I made a short post about creating a car rig to mount the camera on a car hood with minimal setup and cost. Hopefully it's helpful for somebody, or at least you can draw some inspiration from this to do something similar! Here's the blog post, feel free to ask any questions!

Well, the DJI Follow Focus and it was rented from a friend of the director. So I think we got it for 500 for 2 days, and we rented over the weekend which means we only pay for one day at the rental house. I forgot about the Smoque-filter. So maybe it ended up around 100$ rather than under 100$. But yeah, the budget was definitely not high! And I'm in Sweden, I don't know how the rental prices are in your countries ?.

I don't know if I wrote it in the blog, I think I did. But it's all about what favours you can pull out. I was employed at a production company where we had two REDs, so I could borrow one over the weekend without paying for it. And I used my own lenses, so the only rental cost for the camera deparment was a follow focus, ND-filters and a mattebox, which must have been under 100$. It depends on the shoot. Like you say, sometimes there is no "set" and you have to make do with what you've got. Thank you for getting the discussion going! I agree, very much talk about cameras, pixels, motion cadence, colour sciences and so on. I think that mostly pales in comparison to lighting and camera placement/movement. But it is also easier to discuss than the more interesting matters. Yeah tungsten is cheap as hell and good colour rendition as well. Too bad it's so crazy hot and energy consuming. We did bring trash bags to tape over the fire detectors but we ended up not going with the haze since we didn't want a sour relationship with the owner of the house. Nice solution with styrofoam cups! I did actually mention what camera we shot on in the gear list, but I didn't want to focus on it since I don't really think it matters that much for this particular post.

Hello! I had some time to pass over the summer so I made a breakdown of a music video I shot last year. I tried to write it so that anybody could copy exactly what I did. If you have any questions about anything, feel free to post here or comment on the blog! Link to the blog in question

Go for it! The stability is greatly improved and you can use it for much longer periods. Only downside is that there are no buttons.

I don't really post here even though I visit several times a week, so I figured I'd post something I made this winter on the GH5. If you have any questions I'll be happy to answer (I think k the grade is pushed too hard, director's wishes made it go up to 130%. The video

It's almost July now. Starting to wonder if this is ever going to be released. Maybe at next year's NAB, Blackmagic-style..

At NAB Atomos announced that they would release HDR-update for Ninja Blade, Shogun, Ninja Assassin and Shogun Studio in May 2016, not that it will be real HDR, but any upgrade possible is very appreciated by those who like me use it on every day of filming. So it's the 31st of May and we have yet to get any information about the update although the front page of their website state that they all support HDR. Did I miss the update? I can't find it anywhere on the website. I don't want to blame Atomos as I appreciate this very much, I just want some information about the update and I don't think I am alone in this.