Panasonic's 8K camera was last seen sporting their Super 35mm organic sensor technology, which remains under development. It can be revealed Panasonic also has a similar camera design with a larger full frame sensor (of the common CMOS type) which leads me to speculate who developed this sensor and what else we may be seeing it in.
Panasonic plans to use this full frame 8K camera head for broadcast ROI (region of interest) shooting.
The camera Panasonic has created here consists of the brain, with fiber optic link to an image processor in a separate box.
Designed for the broadcast market, it's capable of four simultaneous 1080p windows within the 8K frame like illustrated below. From a single panoramic 8K scene you can zoom into multiple regions of interest within that and move around the frame as if multiple different cameras are being used.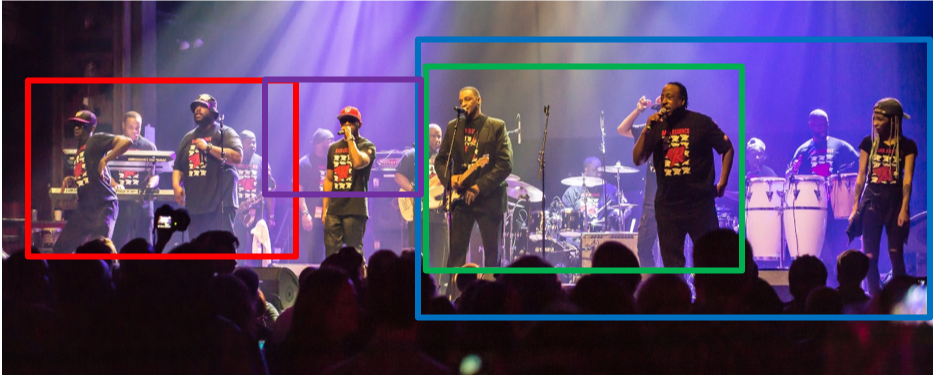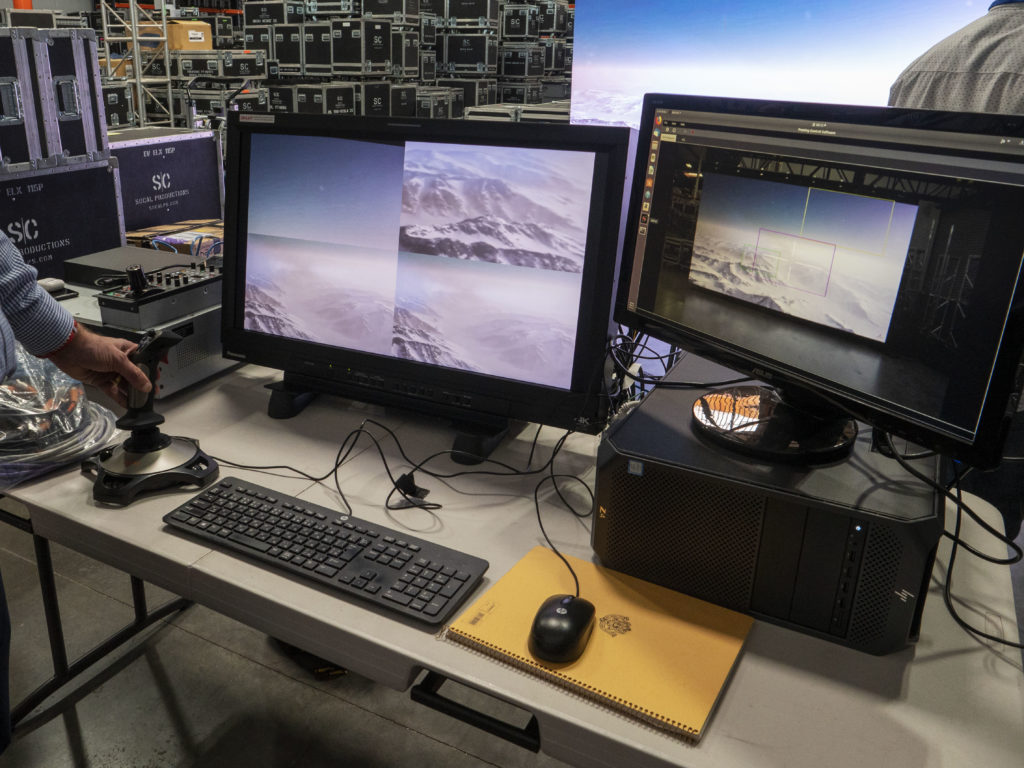 Panasonic has tested the system for concert broadcast, and also for sports and found it worked best for the concert stage.
Now the interesting thing for us, is the sensor.
There is a full frame 8K sensor in use here, of the common garden variety – probably not too dissimilar to the one Canon developed for the EOS R5.
I wonder if this is a Sony or Panasonic sensor? Or something else entirely? Will we see it in an S2H some time in the future?
With most live broadcast sports and concert events cancelled for the time being, it's not a great time to be releasing a camera like this – far better to put it in a mirrorless camera, in my opinion! 😉