I had this cage made for me by Berkey System. It uses mostly off the shelf parts except for the custom top plate and a modified baseplate that allows for the use of a Arca Swiss styled mounting system for the camera. The main drive behind this was that I wanted a cage that would allow me to easily remove the camera and use my GH2 for Photography work as well as videography work, or so that I could use the bare camera in a more discreet way if need be. To accomplish all of that, there were some compromises, but overall I'm happy with it because it checks the following boxes:

Camera secured at both mounting screw and hotshoe to prevent flex and rocking when using a follow focus.

Ability to quickly and easily remove the camera from the cage incorporating an Arca Swiss clamp inside the cage which would also solve my next wish:

Absolutely no camera twisting! I hate camera twisting!

Easy access to all camera controls, ports, battery door, etc while camera is mounted in the cage.

All holes spaced to the ARRI and RED standard to allow use of professional quality accessories.

A built in rail block that mounts the cage at the correct height above the rails and prevent the camera and the cage from rotating on the rail block. Have I mentioned I hate camera rotation?

A cage that will allow me to upgrade my camera without having to buy a new cage.
What do you guys think?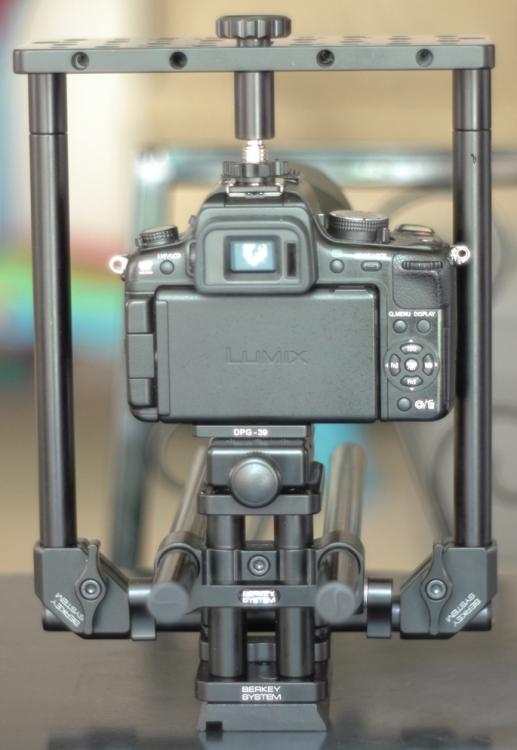 There's more pics and more thorough write up on my blog:
http://tvpglabs.com/...-berkey-system/