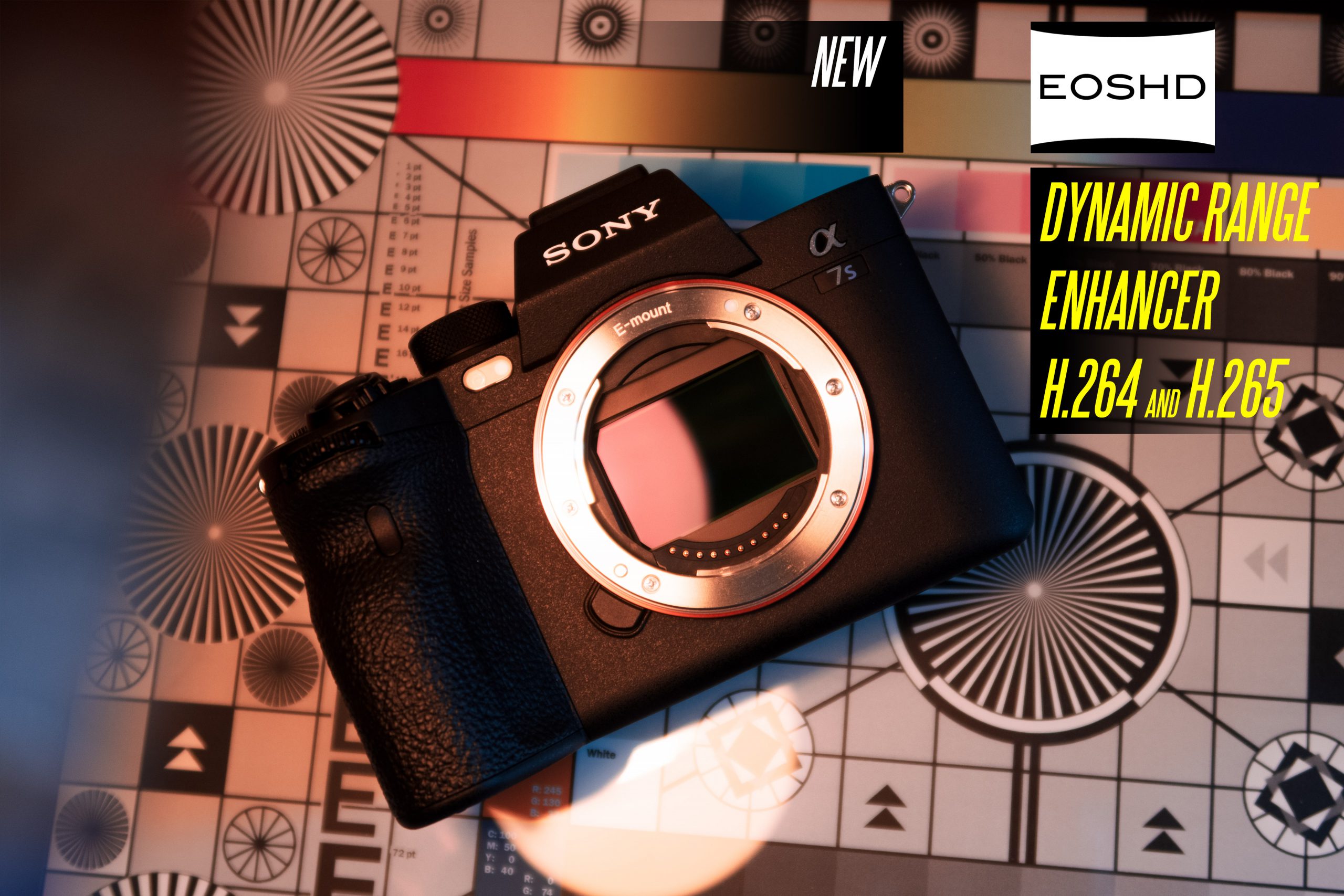 Are you seeing the full dynamic range of your files?
One of the most common video related problems today is the destructive clipping of shadows and highlights in post. It can be caused by a range of complex hardware and software issues. Rather than pull one's hair out in trying to find a solution, the EOSHD Dynamic Range Enhancer LUT offers a straight-forward fix.
The download contains four LUTs to improve dynamic range on your timeline and a test to determine if your NLE / camera combination has the problem. The included user guide and further content helps guide you quickly through the process.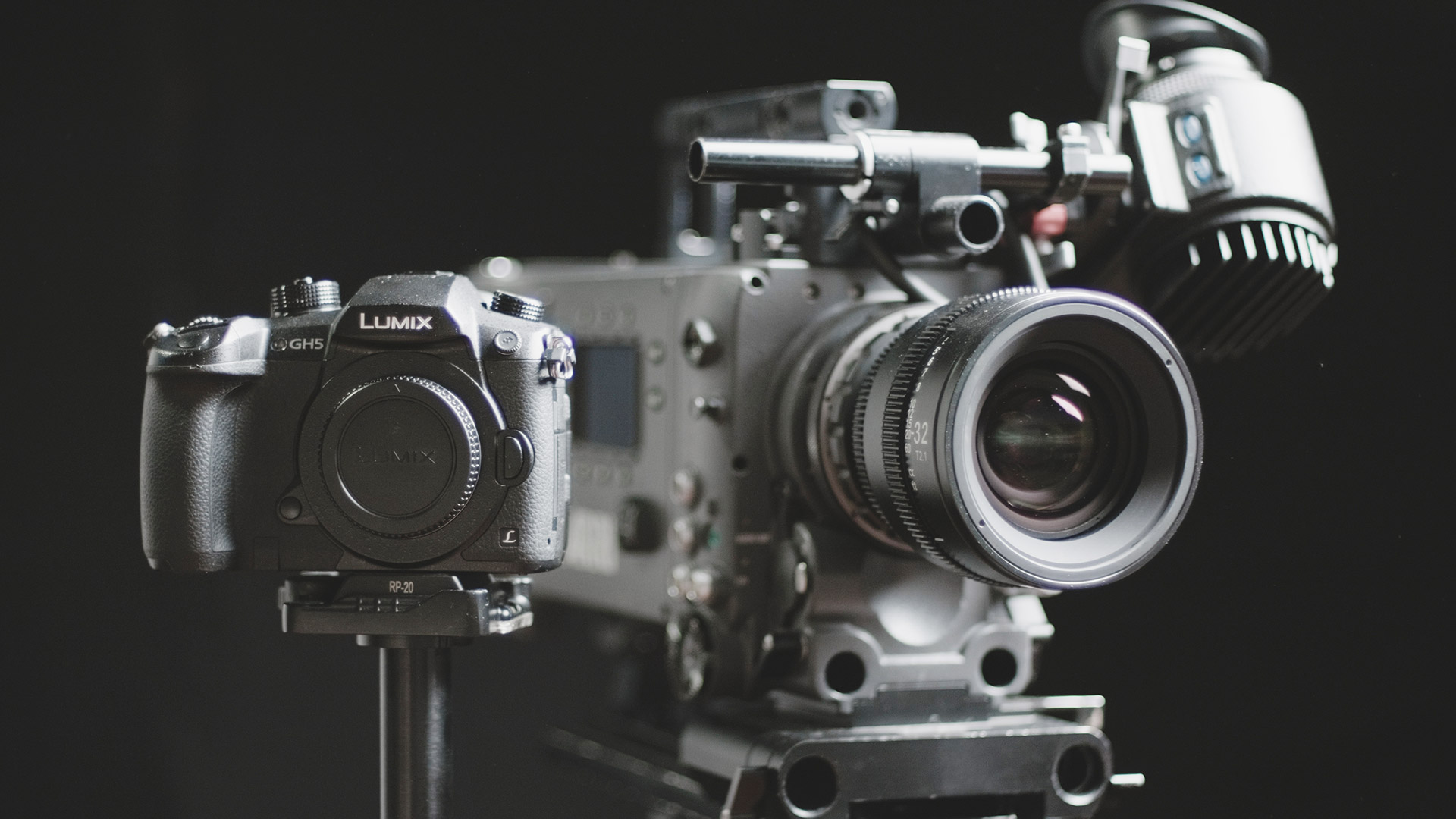 Includes BT.601 color space conversion LUT
In addition there's another interesting technical fix in the EOSHD Dynamic Range Enhancer for H.264/H.265. Some cameras such as the Fuji X series and Canon 1D C record video using the BT.601 color space. Most NLEs have a default timeline which is Rec.709 and ignore the BT.601 metadata of the H.264/H.265 camera file. This causes a color shift which is especially noticeable in skin tones. Skin tones become mashed together and shifted to orange. Greens lose subtle minty blue tones and turn towards brown. Every color and tone in the shot is shifted.
The BT.601 -> BT.709 LUT included in the EOSHD Dynamic Range Enhancer fixes the problem with all files that use the BT.601 colour space for video recording, such as the Fuji X-T4, X-T3 and more.
What does it fix?
HEVC (H.265) and H.264 destructive shadow clipping in Premiere on Intel Macs with hardware decoding and in some NLE versions on Windows
Clipped highlights in HEVC H.265 and H.264
Crushed blacks on both Mac and PC with GPU accelerated Display Color Management
Any overall gamma issue resulting in less dynamic range
Included advice and extras
Dynamic Range Tester: Confirm whether or not your NLE & camera combination has the problem or is good to go
Includes a Cine version of the Dynamic Range Enhancer LUT, which improves color and takes the edge off digital media
Detailed 20+ page user guide with important advice and fixable settings
A professional fix for BT.601 / REC.709 color space mismatch
Sample problematic 10bit H.265 files shot with the Fuji X-T4 and Panasonic S5
The Dynamic Range Enhancer works with standard color space footage (such as Fuji Film Simulation / Canon Standard Picture Style / Panasonic CineLike) as well as LOG / Rec 2020 footage.
Dynamic range can also be clipped in S-LOG/V-LOG/F-LOG files – either 8bit or 10bit, and more. When shooting LOG you can still use your final LUT and your own color grading on top of the EOSHD Dynamic Range Enhancer LUT. It is applied non-destructively as an input LUT.
You can easily use Premiere Pro's Lumetri effect to apply the LUT in your edit, or Custom LUT in Final Cut Pro X and of course in Blackmagic DaVinci Resolve.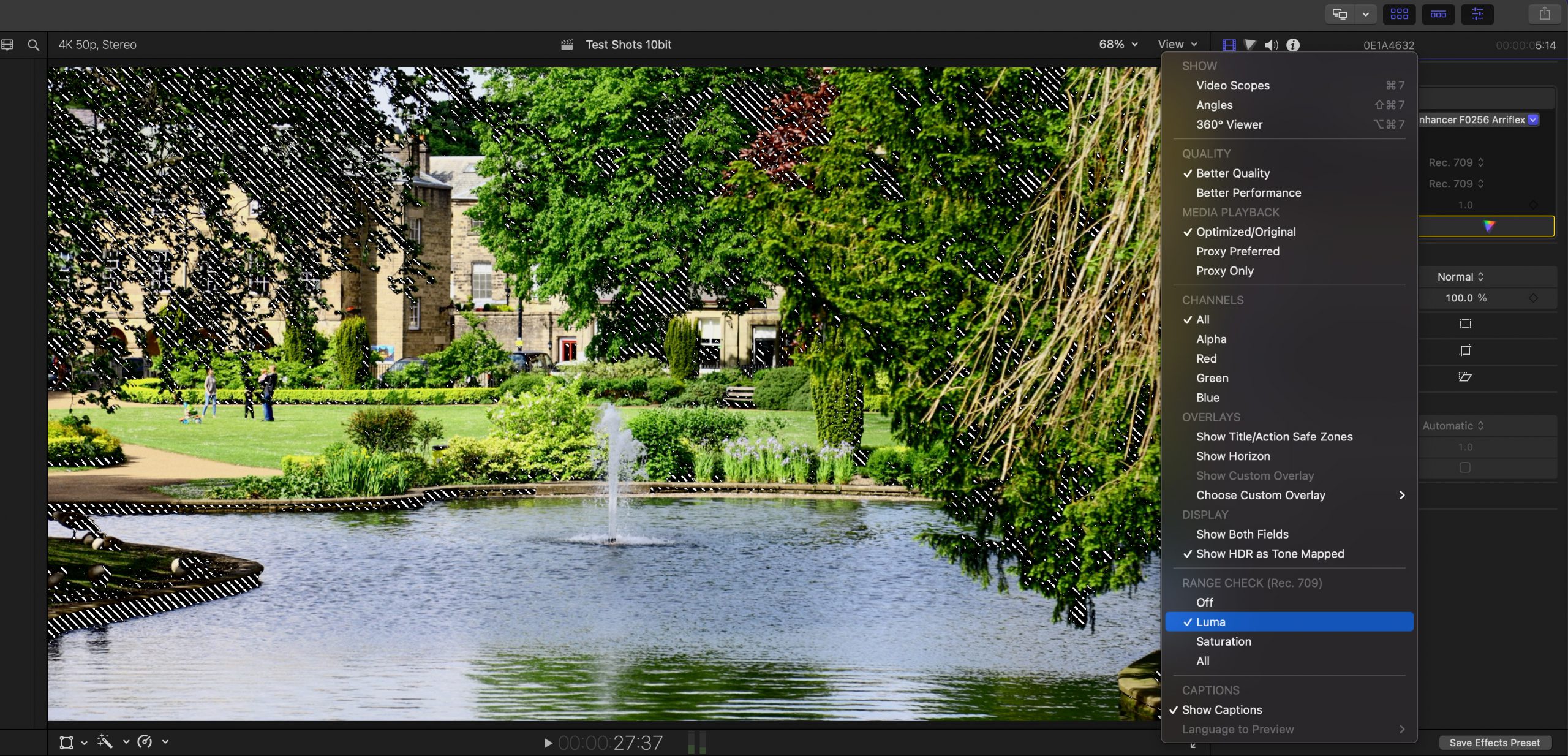 Included LUT files
Full range recovery LUT
Highlights recovery only LUT
Shadow recovery only LUT
Cine LUT (full range recovery plus other improvements to take the clinical edge off digital footage)
BT.601 to BT.709 color space conversion LUT to fix colour issues
Included user guide chapters
Chapter 1 – The test
Chapter 2 – The fix
Chapter 3 – Fixing Adobe Premiere default settings
Chapter 4 – BT.601 to BT.709 conversion LUT
Mirrorless cameras and the dynamic range problem
Many mirrorless cameras shoot full range 10bit 0-1023 and 8bit 0-255 HEVC and H.264 video
Not all cameras have the ability to shoot in the broadcast safe luminance range of 64-1023 or 16-235.
What's more of a problem is that there are ongoing issues with hardware acceleration in Mac OS and Windows that can cause full range files to be decoded as legal range, with both the lower blacks and bright highlights cut off.
This can eliminate at least 2 stops of dynamic range and causes a harsh digital looking roll off to shadows and highlights.
The EOSHD Dynamic Range Enhancer is the one-stop solution for fixing this common problem.
First, by applying an input LUT you will be able to see in the waveform monitor of your NLE whether important image data is being truncated.
If new details in the image are revealed and pop into view on the waveform monitor, you can then apply the EOSHD DR Enhancer input LUT to fix your footage on the timeline, converting full range recordings to legal range.
You can also read the included guide on any software switches you can use to fix your image and get the full dynamic range of your camera back.
Even if your combination of camera, operating system and NLE does not suffer from the problem, the EOSHD Dynamic Range Enhancer is still a useful diagnostic tool. It helps to test whether the problem is present or not, without you having noticed prior. You can also compare the sample "problem file" supplied in the downloaded pack to the examples of it in the guide. If your NLE and scopes show a better result than illustrated in the guide, you are good to go and your NLE is outputting the file how it is supposed to.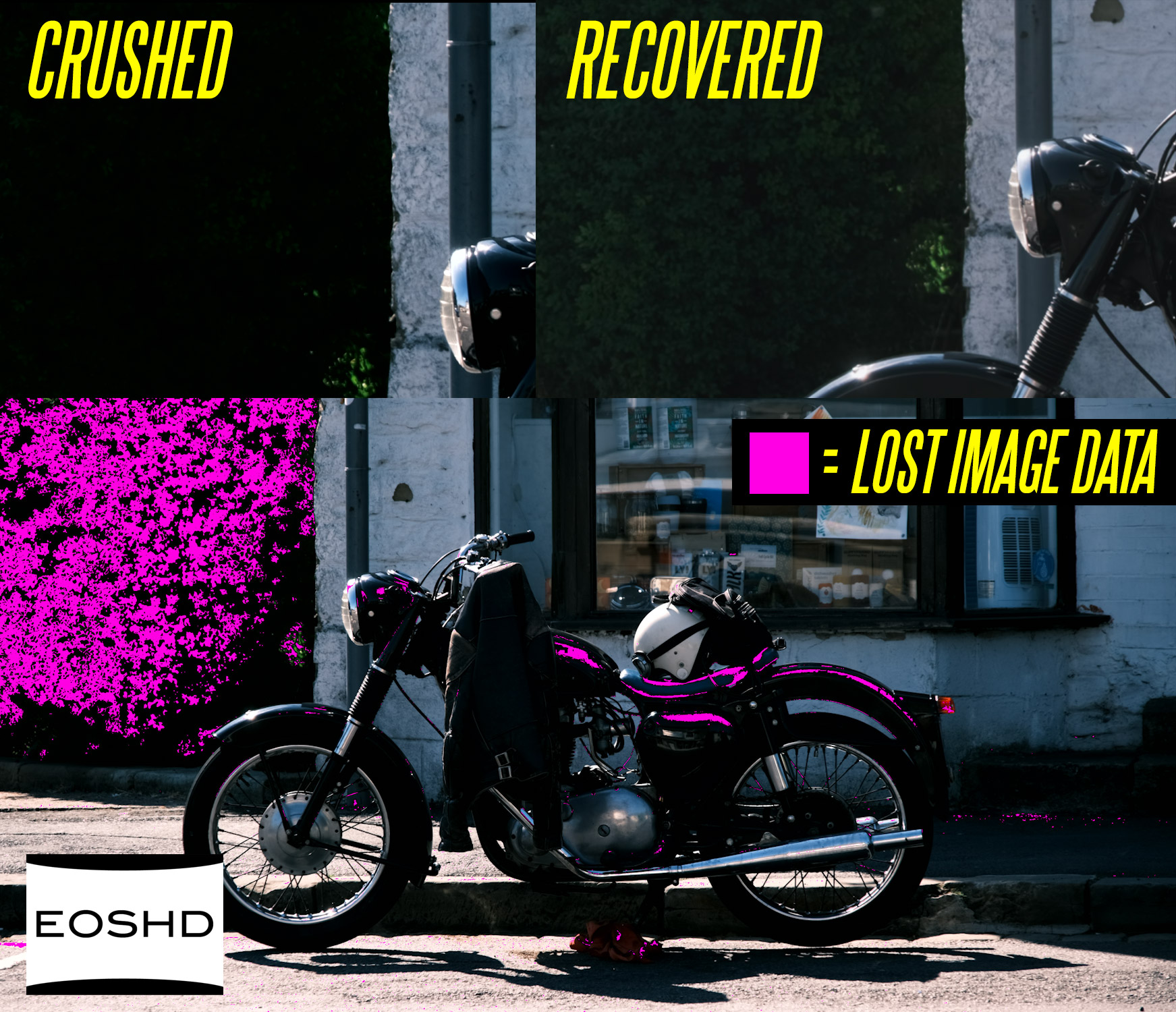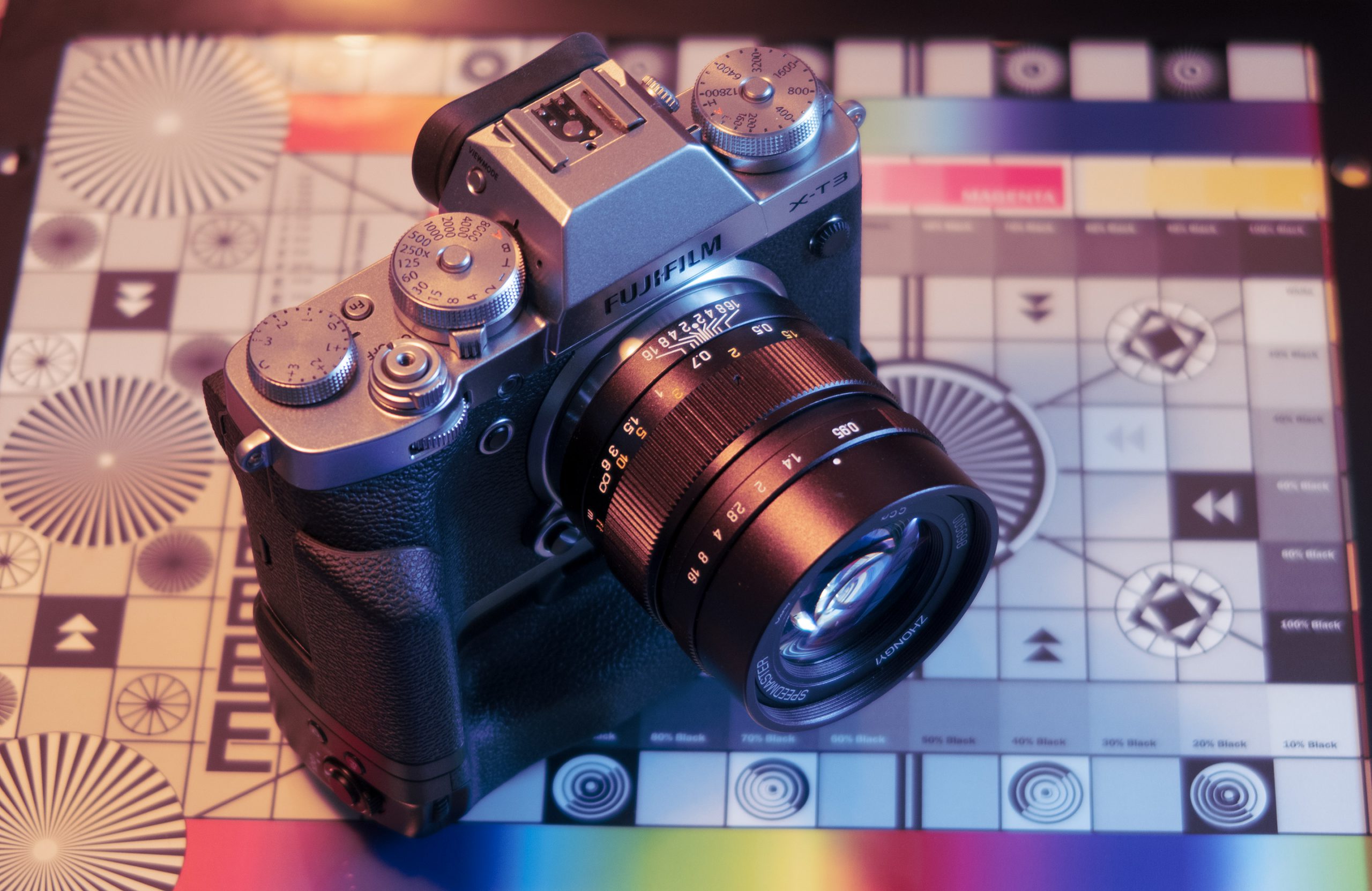 Who is affected?
In my experience the problem seems to be most common in Mac OS on an Intel MacBook Pro 16" – for example Adobe Premiere Pro 2020 has the problem with all Fuji H.265 10bit footage and more in Big Sur. However people also experience issues in Windows, in Resolve and also in FCPX.
The best way to find out is to use the EOSHD Dynamic Range Test supplied with the Enhancer LUT. Simply follow the Dynamic Range Test chapter in the downloaded guide.
Whether the problem occurs or not also depends on your camera model and whether the files are recorded in full RGB luma range or legal safe range. Sony mirrorless cameras for example do not have a menu option to set Luminance Range, whereas Panasonic do but you may have previously recorded footage set to full range that isn't being interpreted correctly. In some files just the highlights are cut off and the shadows are fine – the EOSHD Dynamic Range Enhancer fixes this too.