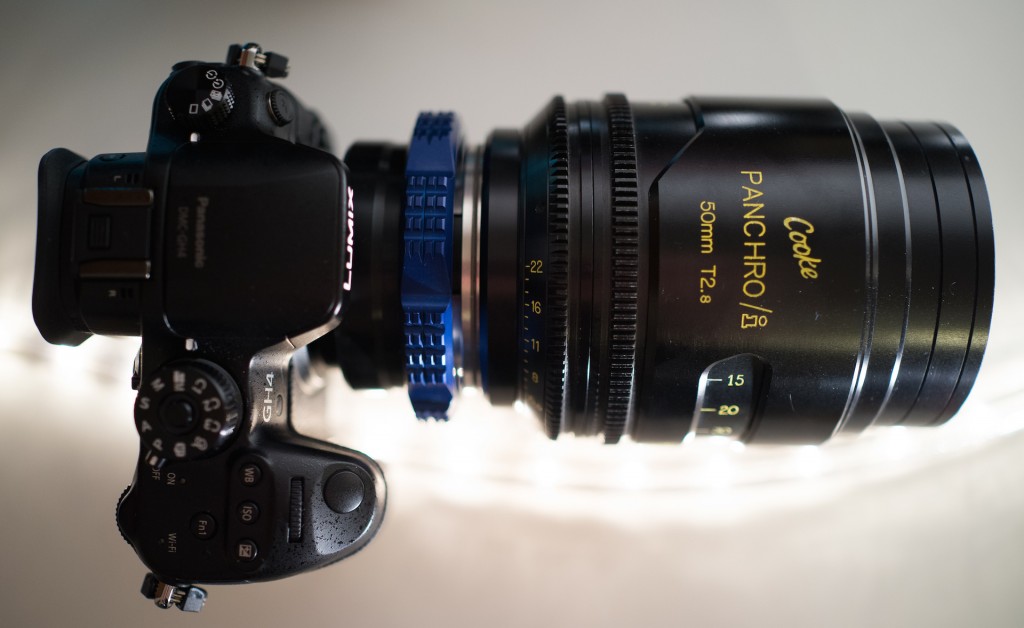 The EOSHD Panasonic GH4 Shooter's Guide is now available
Master the art of 4K video on the GH4 with this 128 page book!
Welcome to the EOSHD Panasonic GH4 review.
The Panasonic GH4, is it a cinematic monster or a wimpy video camera? It's a monster. Even compared to the full frame 14bit raw from the 5D Mark III the GH4 holds its own.
The GH4 represents a big return to form for Panasonic, a consumer camera that pushes way beyond the image provided by the GH3 and AF100. As a 4K camera never has the format been so practical to shoot as it is with the GH4. With file sizes 8x less than on the nearest competitor and a price 5x less expensive than the Canon 1D C, the GH4 is the most exciting camera I have ever shot with at EOSHD.
Please note, real world shooting forms the basis of this review and it therefore has elements of subjectivity and personal opinion. Remember EOSHD is just one person and my opinion and perspective, please make decisions based on your OWN needs when it comes to what camera to buy! Also see Philip Bloom's rolling review and soon Dave Dudgale's upcoming review over at LearningDSLRVideo. The Panasonic GH4 is $1699 and available here at B&H Photo Video
Introduction
I enjoy reminiscing about my love affair with the GH series cameras, which started with the GH1 back in 2009. This was the only camera I took with me when I decided to leave the UK and go to live in Asia. I still remember huddling behind the tripod in a middle of a monsoon filming buddhist monks chanting at a temple in the middle of Tapei city with the GH1. It is moments like these where you just want to be revelling in the atmosphere and not lugging tons of expensive gear around. Filmmaking with the GH cameras is just more fun, plain and simple.
[vimeo]http://vimeo.com/12467162[/vimeo]
Above: it all started here!
Until the GH3, Panasonic had over delivered on the image quality vs the competition with the GH cameras. When the GH2 came out it really did blow everything else away for the price. It still stands up well today. The problem with the GH3 was that the image just wasn't really a big enough leap forwards, at a time when a big leap forward was happening with Blackmagic and Magic Lantern. That leap though comes at the cost of practicality. The 5D Mark III is not really designed like the GH4 to be orientated around video. Magic Lantern is amazing and I continue to use it for raw because I love the image – but the file sizes of raw are becoming a real headache for me after a year of shooting it. I have stacks of hard drives where I don't want to throw away the masters. You can transcode to any format of course, but I still just cannot bring myself to slaughter the originals!
Throughout my time shooting with the GH2 I flirted with full frame. The 5D Mark II at the time didn't have the nice crisp detail, extensive video features, articulated screen, EVF, mirrorless mount or low moire & aliasing but it did have the Canon glass and a massive sensor. Something is going to change big-time soon but I can't spill the beans until June 3rd, however you have to know now for the sake of the review being comprehensive that sensor size and inability to get the most out of your EF lenses will not always be an issue…
So with the future in mind, now let's go back to the past. 6 months after the launch of the GH3 to be precise and a meeting in Berlin was arranged by Panasonic. Myself and the Slashcam guys, we went along and didn't really know what to expect. They didn't show us anything or tell us anything. Panasonic, it turns out, were canvassing opinions for a successor to the GH3. Just a week before the 5D Mark III had got raw video and I remember vividly what Rob of Slashcam told Panasonic. He said that unless they took a much bolder step forward with the GH4, they would lose us… us being filmmakers, video pros and enthusiasts. And on the way out I joked that next time I see them, I want them to bring a 4K camera.
Boy did they deliver!
The GH4 is 4K for $1699 and I think this is an important point. With the enormous amount of money people spend on gear sometimes I think that money is better invested in actual content – ideas, actors, locations, travel. So the answer to the question "does the GH4 improve your filmmaking" is obvious isn't it? Yes it does. On the one hand it is accessibly cheap to allow anyone to give it a try and get shooting great content and on the other hand it is so cheap relative to professional gear that the money saved can go straight into the ideas.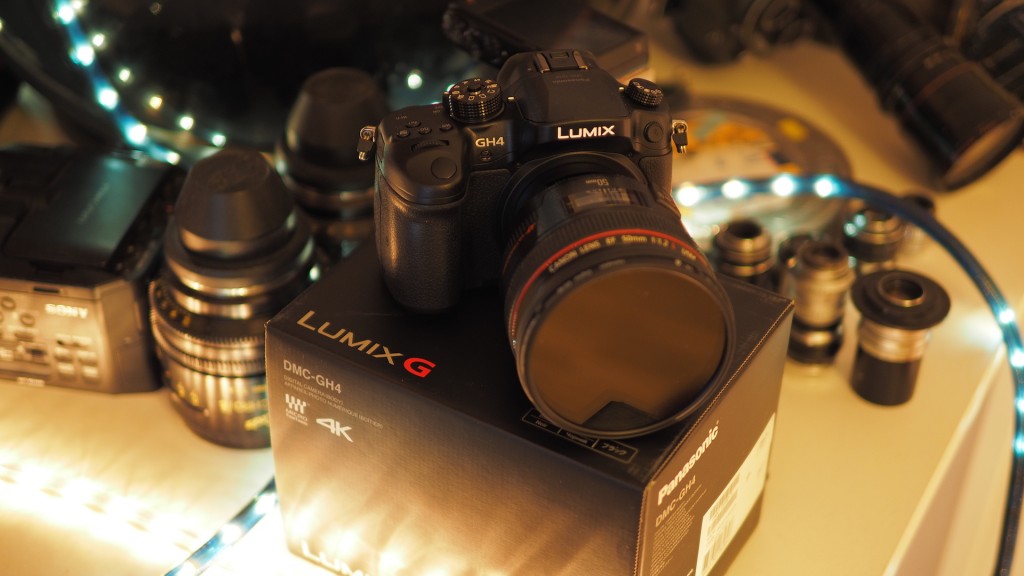 Image quality
4K is a leap forward on cinema cameras because of the extra resolution but it is a much bigger leap forward on DSLRs because it FINALLY gets rid of line skipping and moire.
It is so nice to finally let these sensors, capable of amazing stills, off the hook for video.
No longer do we have to deal with such a thin pixel binned signal, which is mashed into a low bitrate codec. The GH4 also has a more direct and higher quality pipeline from the sensor to the micro-HDMI port than the upcoming Sony A7S. It does 10bit 4:2:2 4K whereas the Sony compresses this to 8bit. The 4K internal codec of the GH4 is another huge selling point. The A7S lacks one entirely! The GH4's is the best I have ever used on a consumer product. The high bitrate of 100Mbit/s allows space for the 4K image to breathe (unfortunately not the case on the Sony AX100 with XAVC-S 4K) and there's no break-up or corruption issues, though when you pixel peep yes there are signs of compression on handheld stuff with challenging detail in bright light, but with locked down shots at its best the GH4 delivers video to DSLR JPEG standard, even in terms of fine detail at 1:1.
There are some situations when the codec is really being pushed where you can see macro blocking and compression and such a situation includes very low contrast dimly lit shots at high ISOs. Here fine texture has a more scratchy and softer feel to it so you need to be careful in how you handle the footage in post and how you set the picture profiles in-camera to avoid the 'electronic feel'.
Here, the black levels have been raised in-camera to force the encoder to allocate more data to them. Click to download the full 4K frames…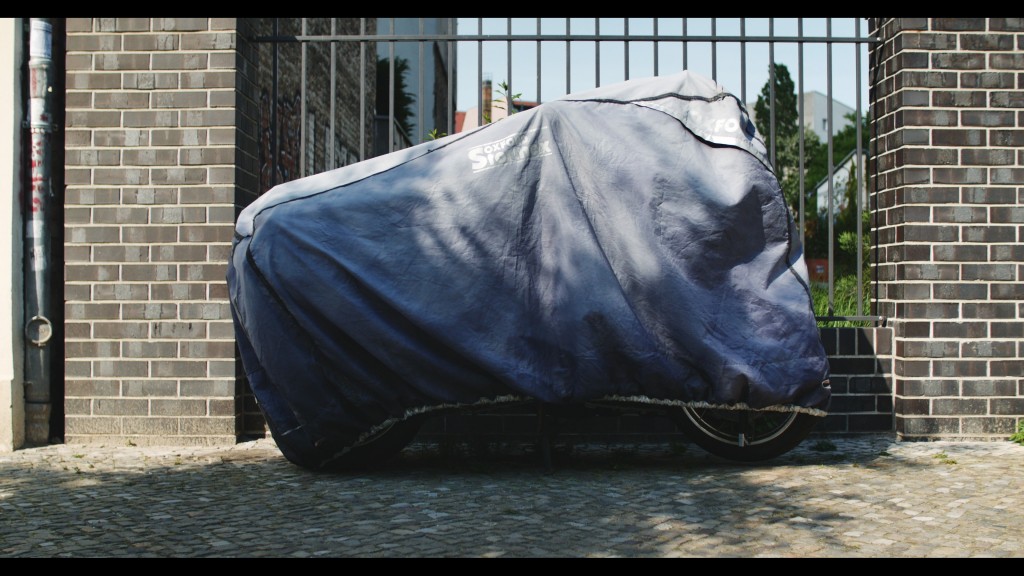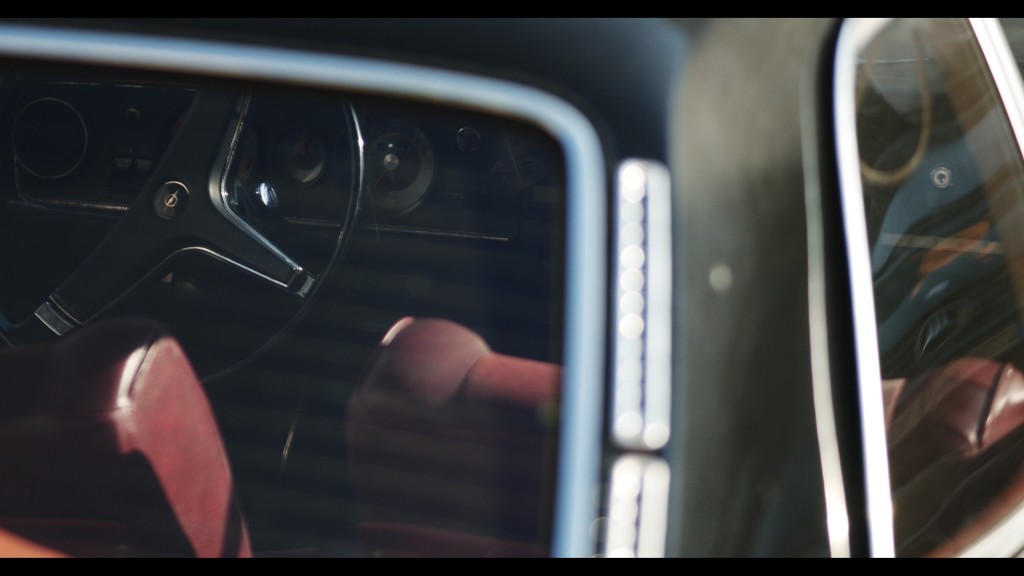 Here a longer lens has been used to create a more 'full frame' look to the composition…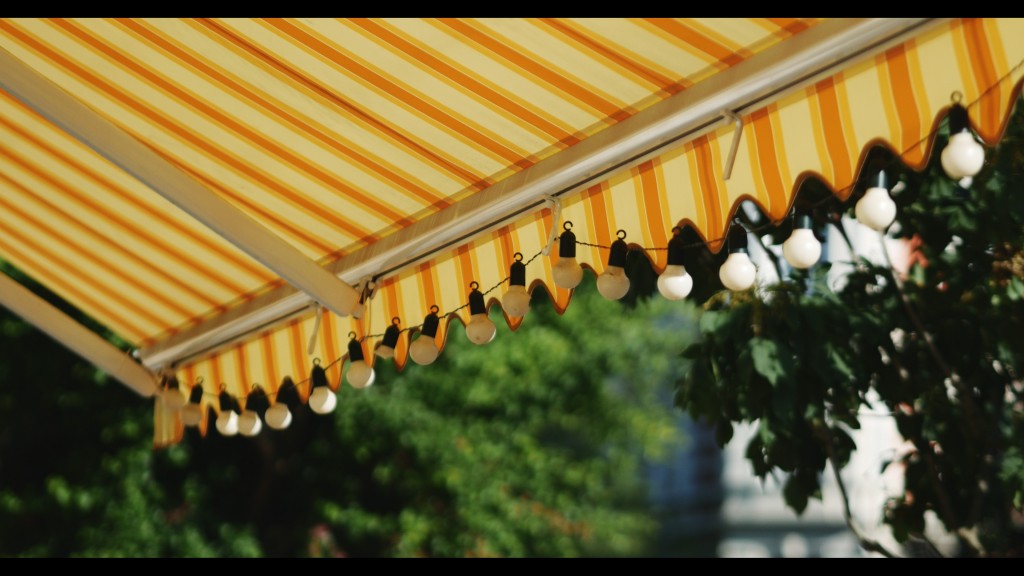 And here a softer focus has been used to take the harshness away from the subject…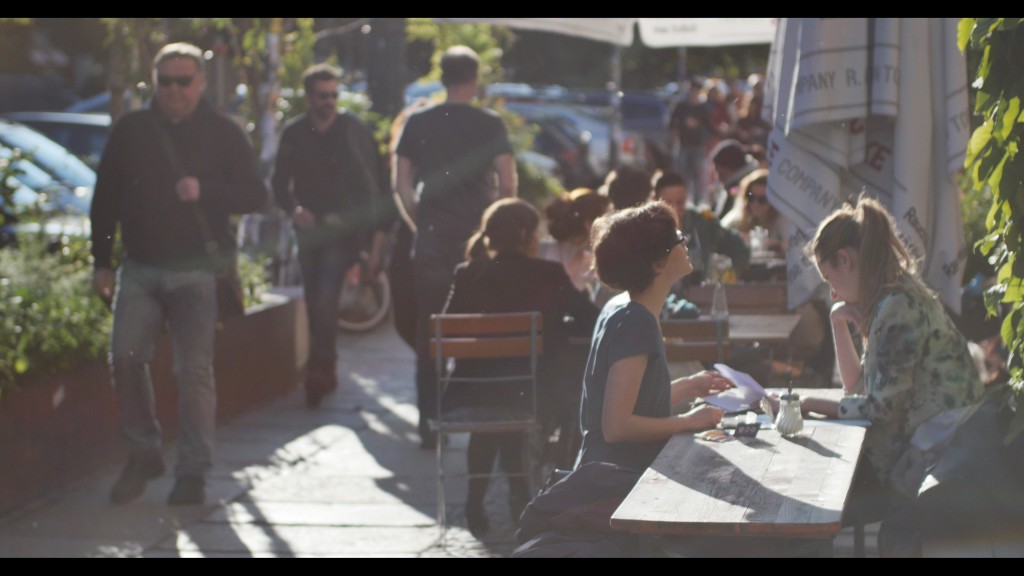 [vimeo]http://vimeo.com/94057334[/vimeo]
The cinematic qualities of the GH4 are entirely in your hands.
In-camera picture controls and grading are absolutely THE KEY to getting the GH4 to look like film. The GH4 offers extensive processing options in the menus. It doesn't just have one setting for sharpening for instance. It has two sharping algorithms and both change the texture of noise grain. It has a master pedestal setting to shift dynamic range around. It has extensive colour balance controls and two picture profiles designed for filmmakers – CinelikeD and CinelikeV. These are features Panasonic have included on a consumer-priced camera for the first time, signalling their intent that the GH4 is actually a professional camera. It just so happens to be priced like a mirrorless stills camera.
The 4K codec does not grade like a 1080p 8bit codec, certainly not the ones we've been used to on DSLRs. The image responds more like 10bit ProRes from the Blackmagic Cinema Camera and if you're editing for 2K delivery, the 1080p image is oversampled. Oversampling means that we have more data than we need to create our image, so we can merge pixels to create better quality data. The Canon C300's sensor does this with a unique bayer array to improve colour from more RGB information than we otherwise need for 1080p. The Sony F65 creates 4K from an 8K sensor. The GH4 is doing a similar trick but in post. Bit depth increases in the luma channel from 8bit to 10bit and colour sampling goes from 4:2:0 to 4:4:4 so effectively we are getting close to 10bit 1080p 4:4:4 internally with the GH4's 4K files. I see the results by eye in Premiere with the 4K at 50% size on a 1080p timeline, no special techniques required.
No workarounds!
DSLRs rightly or wrongly have a poor reputation amongst some sections of the pro video community because of the workarounds and ergonomic foibles in using them on a job. That's why Canon created the Cinema EOS series – in part so they could segment the market on price from the much cheaper, lower margin 7D, 5D stuff – but in part to do a re-design of the ergonomics for video users.
When Panasonic created the first mirrorless camera with the G1 they did the same for video users without actually intending to. That camera had no video mode but because it was designed purely around a live-view system for stills, the camera was better suited to video users from the very start. A live-view feed is a video feed. The GH1 was a very similar camera in design to the G1 and still to this day Canon or Nikon DSLRs feel clunkier to use in live-view mode or for video. The way I use a Canon DSLR is to attach a Z-finder to the screen and use a gorilla pod to stabilise it against my shoulders. I don't like heavy rigs, or attaching too many distracting spidery parts to the rig because it takes my attention away from the job of actually directing or thinking about the cinematography and lighting. In a large crew you can have people whose job it is to fiddle with rigs and concentrate purely on shooting and the right settings, but if you are trying to have more control as director / camera operator over your work, you have to be careful about where you focus your attention.
The C300 is so popular for exactly this reason, it allows pros to simply pick it up and shoot. The GH4 is not perfect ergonomically but it is an even smaller, lighter and more nimble camera than the C100 or C300. The small size has advantages in itself especially when it comes to using it on a gimbal / gyro operated handheld stabiliser like the MoVi or on drones for sweeping, dynamic aerial camera-work.
The EVF on the Panasonic GH4 is a big improvement on the GH3 and better than what Canon gives you for $6000 on the C100. It isn't quite as big as the Sony A7R or Fuji X-T1 viewfinder but the image quality is there. You can use it for much better visibility in bright light and for manual focus with peaking. Again to do this simple task with a DSLR like the 5D Mark III involves several workarounds. The LCD on the GH4 is articulated like before but the panel resolution and contrast has leapt forwards. Build quality is also very good and although the design of the body is very similar to the GH3 and both use magnesium alloy – I get the subtle feeling the GH4 is made of sterner stuff. I could be wrong on that but it just feels better put together and more 'solid', colder to the touch like my 5D Mark III. Maybe the grade of body material went up or maybe I am imaging things but it feels like a high quality product than can take a beating.
I am amazed at the battery longevity on one charge while shooting 4K pretty much non-stop, amazed at the small file sizes relative to other cameras with similar image quality. With the 5D Mark III I get just 12 minutes of raw per 64GB card at 1080p, but 1hr 25 minutes on the GH4 with the same sized card – in 4K! Ah the benefits of compression! How I missed that! It doesn't even need the fastest cards. I have had no problems shooting on any class 10 UHS 1 card I have tried, even the 80Mb/s Sandisk, which is a cut price card compared to the 95Mb/s model. You don't absolutely have to get the much more expensive UHS 3 cards but if you're shooting 200Mbit/s ALL-I 1080p in-camera this might be a good idea.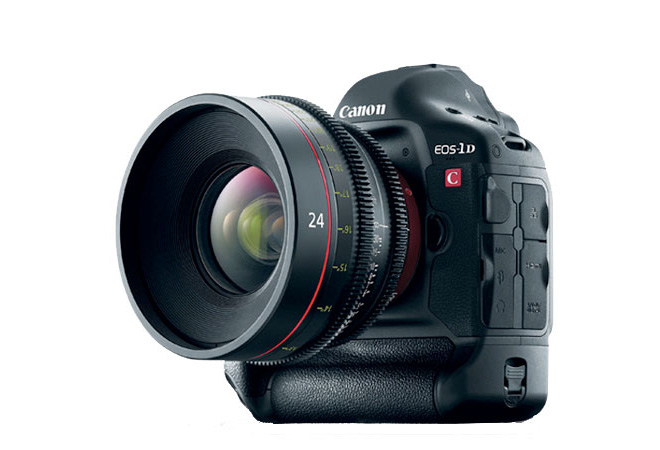 Rivals
None of the other 4K solutions at the moment including the upcoming Sony A7S are as practical or as affordable as the GH4 for shooting cinematic 4K. Out of the box the A7S isn't a 4K camera at all. When you have added the required recorder you will be way past the $5000 mark (considerably more in Europe) compared to the £1299 / $1699 it costs for a GH4 body with internal 4K codec.
In the Blackmagic stable things are not to the level of maturity that they are at Panasonic and Sony. Although it has a very commendable global shutter, the BMPC 4K has enormous file sizes and a clunky form factor. It's heavy and much more expensive, with massive power consumption compared to the GH4. With the Blackmagic Production Camera firmware compared to the GH4, the Blackmagic lacks too many features to mention. We'd be here all day. It essentially has one feature and that is a record button! The results can be lovely and global shutter is useful for certain shoots, but it just is not a good all rounder or as nice to use. That native ISO of just 400 is limiting and the camera has a fixed pattern noise way higher than the current 2014 standards from CMOS sensors with no global shutter, because of so much front-side sensor circuitry to power the global readout. The GH4's sensor has an on-chip noise filter and a pixel size of 3.8 microns which compares relatively well to 6.25 on the 5D Mark III. Combined with double the resolution of the 5D Mark III's video mode and that on-chip filter, high ISO performance is actually very respectable if you process the files correctly and oversample 2K from 4K files shot at high ISOs.
The Canon 1D C is better in low light than the GH4 and it's a beautiful stills camera but it is not a hybrid video / stills camera. It is designed from the ground up to be a stills only camera with a record button, yet it's sold as a $10,000 cinema camera. There's no doubting the speed at which Canon brought it to the market and there's no doubt that the camera it is based on, the 1D X, is the undisputed KING of stills cameras right now – but it always felt like a bit of a internal hack project at Canon to see if they could enable 4K recording on the 1D X and charge for it. The MJPEG codec on the 1D C offers very high bitrates of 500Mbit/s to maintain image quality, but at the cost of drive space. The quality is about what you'd get with a next generation codec such as H.264 at 24Mbit/s, which gives you an idea of how bloated and dated the MJPEG format is by the standard of modern technology.
This 1D C MJPEG data rate is 5x heavier on drive space than the 100Mbit/s 4K files from the GH4 and equally as heavy on your drive read speeds. The Canon sensor is better in low light and colour is spectacular straight off the card but in terms of sensor size the 1D C is not actually full frame in 4K mode, it is a 1.3x crop. With a Speed Booster adapter on the GH4 the gap in sensor size becomes almost a non-issue so full frame lovers don't have a reason to avoid it either…
Finally the other option is the Sony AX100, a rather innovative Handycam with 4K but only a 60Mbit/s implementation of H.264, which Sony marketing people call XAVC-S. This camera has a 3x crop recording area in 4K and doesn't give as nice an image as the GH4 or the vast flexibility of an interchangeable lens mount. I have tried the AX100 and did consider getting one as a b-camera but the ergonomic design was the final straw. It just didn't feel intuitive.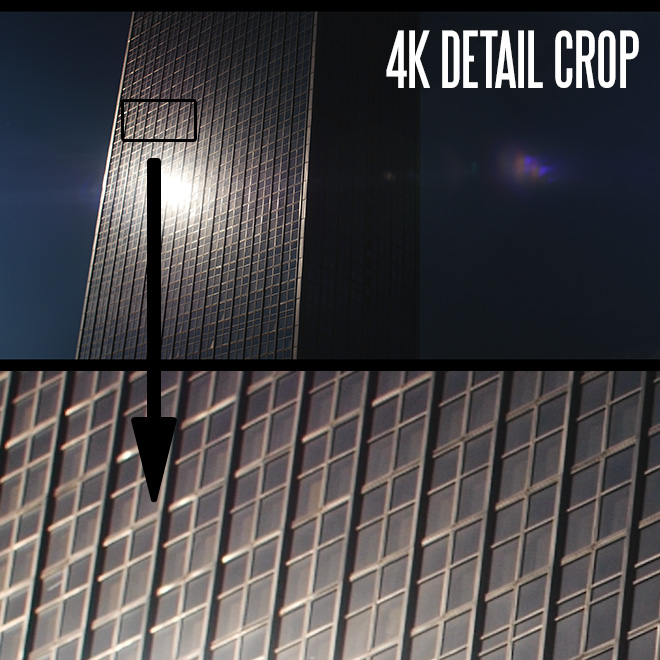 GH4 1080p modes
Recording 4K in-camera for editing on a 1080p timeline is the best route for image quality with this camera, but selecting 1080p in camera does have a few perks of its own.
ALL-I encoding instead of IPB (which subtly changes motion cadence)
Up to 62fps for slow-motion at the highest image quality, up to 96fps at lower image quality
Less compression per pixel with the 1080p 100Mbit/s IPB option than in 4K
Of course the Ex-Tele crop mode is very useful in 1080p on the GH4 as it was on the previous GH cameras, but 4K gives you that in post and much more flexibility with where you place it in the frame and the extent to which you reframe the shot.
This is quite a big creative thing and one of the reasons I love 4K so much.
Imperfections
The GH4 is about as close to all-round perfection you can get for the price but the hardware still has a few limitations.
Hopefully Panasonic will overcome these problems with later generations of GH cameras.
Rolling shutter is perhaps the biggest area for improvement in 4K mode, as it is worse here than in 1080p. The level of rolling shutter is not dramatically worse than what we've been used to already with DSLRs but this is definitely an area where the Canon C100 has the upper hand.
Low light performance is good to ISO 3200 but it won't scale the heights that the Canon C100, C300 and Sony FS100 do (albeit for a lot more money). 3200 is really the limit if you want a nice image out of the camera and 6400 is the physical ceiling because you can't exceed that in video mode.
Something else the C100/C300 excel at are built in ND filters but there are pros and cons to this. It is convenient having it behind the mount but you can't expose as precisely with a switch and 2 ND levels as you can with a variable ND filter in front of the lens like the superb Heliopan Vari-Gradu Filter with hard stops. With this on the GH4 I don't have to touch aperture or shutter speed to fine tune exposure. I only use aperture to control DOF. With a built in ND like on the C300 you don't have specular highlights or reflections change as you expose, but you can't put mirrorless lenses on the C300 as the built in ND filter needs that room in the bigger EF mount.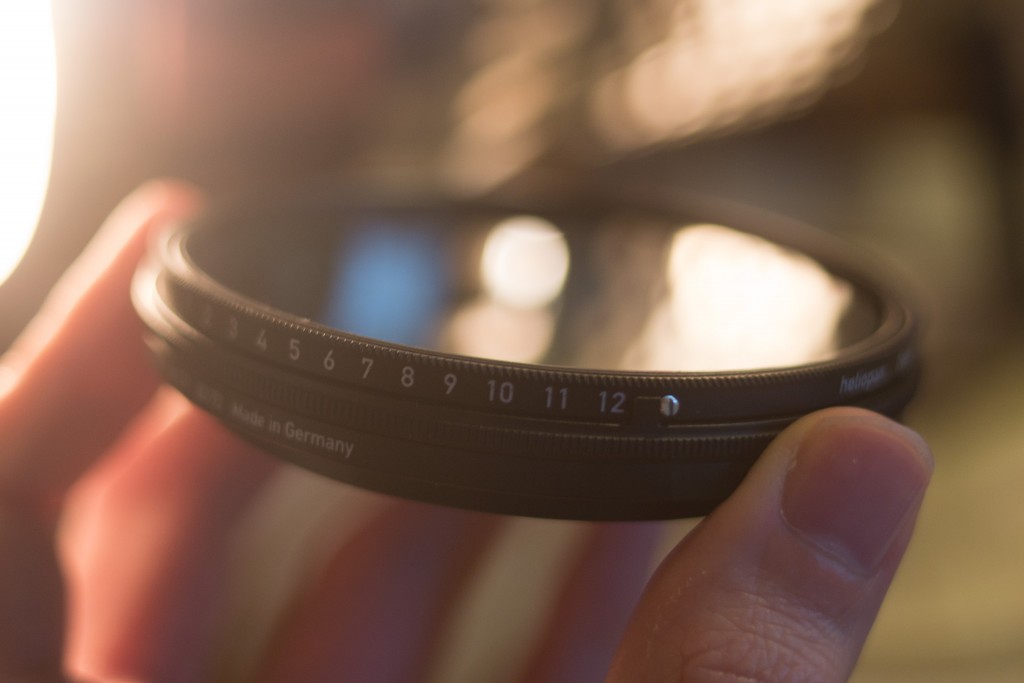 As for audio and XLR, the manual audio controls and pre-amp quality on the GH4 are superb but to get the XLR jacks and phantom power, plus physical gain control dials you have to add the YAGH interface unit and an external battery.
The 4K files are H.264 which is a more processor intensive codec than ProRes. Great for file sizes but it is slower to add filters and effects to these files in post if playing back a sequence at full resolution. I'd have liked to have had a ProRes or broadcast ready codec option in the camera. Dropping the playback monitor resolution to 1/2 or 1/4 is the fastest and simplest solution, the other is to transcode the 4K files to 1080p ProRes which you can edit on even the most modest hardware… But I can see the appeal of a broadcast ready codec like MPEG 50Mbit/s on the C300 for projects that require a VERY fast turnaround in post.
The GH4 does shoot 50Mbit/s 1080p but colour sampling is 4:2:0 instead of 4:2:2 on the C300 and you lose the maximum colour, dynamic range and resolution offered by oversampling 1080p from the 4K files instead. The C300 does all that internally but then you lose the 4K output on the C300 and have to spend $25k on a C500 plus another $10k on accessories to get it back!
In Adobe Premiere you can still add light colour correction (i.e. RGB curves) to the GH4 4K files but as soon as you start delving into Film Convert and more processing intensive effects you start to hunger for faster hardware. iMac and Macbook users will have to say hello to much longer render times and no realtime playback even when the effect is GPU accelerated. Most aren't. A transcode to ProRes would be handy and here Blackmagic DaVinci Resolve comes in very useful as it is GPU accelerated for exports whereas Adobe Premiere or After Effects isn't yet.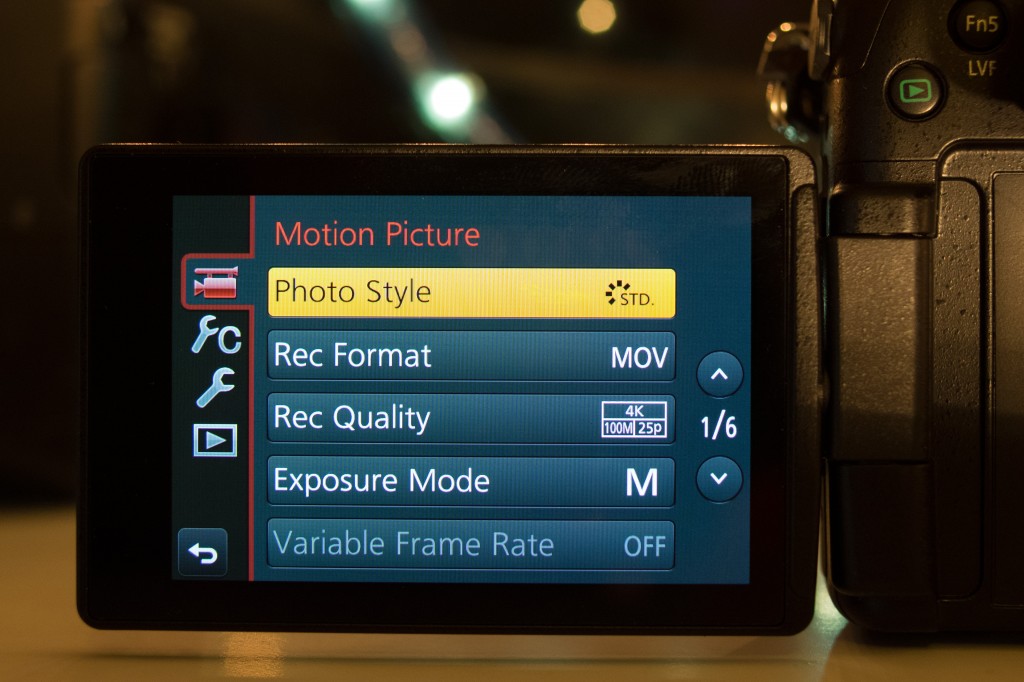 Panasonic GH4 Review Conclusion
As a filmmaker who likes complete control and to shoot without complicated rigging or large crews I find the Panasonic GH4 perfect for my needs. If you consider the upgrade path beyond to the GH4 things get much more expensive. The GH4 offers one of the best HD images on the market at any price thanks to oversampling 4K to 2K, a high bitrate codec and excellent sensor with full pixel readout. As a 4K camera the image holds its own against professional 4K cameras and there's not yet a single consumer 4K camera that can really compete with it as an all-rounder. So it's pretty simple – whether you want 2K or 4K, the GH4 is the answer at $1699.
Now for pros who can invest far more money in a system, things get a little more complicated. Small size might not be a selling point for some, but a drawback. Those 4K H.264 do slow down rendering and effects processing, which could be a drawback when a fast turnaround for a client is required. The ergonomics of the XLR / HD-SDI interface unit are a bit funky and to get a larger screen to the camera either requires a wobbly cable to the micro-HDMI port on the camera or the added expense of getting the interface unit and an HD-SDI monitor. The Red Epic is a strong rental option because it does 4K raw AND slow-mo. There's a genuine use for both those features in one camera…whereas the GH4 of course does not do raw and slow-mo is limited to 1080p.
That the GH4 begs comparison to an Epic in the first place though is amazing. I do not compare chickens to lions because they are different animals. The GH4 is somewhat amorphous as an animal. It can purr as well as roar if you get the analogy… so it's hard to pigeon hole it as merely a mirrorless camera.
It's far more.
The Sony A7S on the other hand is the decapitated head of a chicken, that needs wiring into a $2000 recorder just to do what the GH4 does out of the box for $1699! If you accept that sensitivity and sensor size on the GH4 are not set in stone and that Speed Booster is rather miraculous accessory, you shouldn't believe the 'full frame' hype too readily.
Pros
Very high image quality 4K video with convenient file sizes
Filmic results when graded and shot with care
Speed Booster compatibility offers Super 35mm look with Canon, Nikon and other lenses
True 4K resolution with Academy 1.85:1 4K mode, offers wider 4096 x 2160 image than Ultra HD (3840)
Codec grades superbly especially in 4K mode
Virtually zero moire and aliasing in 4K mode
4K allows range of creative decisions in post (like instantly reframing a shot)
Very good internal 1080p image quality at up to 60fps
96fps slow-mo conformed in-camera and a great creative tool especially for extreme sports shooters
Variable frame rate is highly selectable and tuneable
Synchro scan allows very precise setting of shutter speeds such as 1/48
Master pedestal optimises dynamic range and can give beautifully smooth tonality in shadows and highlights with smooth roll off
Mirrorless mount can take PL cinema lenses
Wide feature-set cuts down on need for clunky rigging and accessorising
10bit 4:2:2 available in 4K and 1080p via onboard Micro HDMI port
Panasonic VariCam cinema profiles offer wide dynamic range and better gradability
Intuitive controls layout and well organised menus
Does not require the fastest and most expensive SD cards to shoot
Excellent quality high resolution EVF and LCD – better than C100
Articulated LCD saves the shot and your back, good for tripod work too
Good low light performance especially with right workflow and lens (Speed Booster also a 1-stop advantage)
Oversampling 1080p in post from 4K gives 10bit luma and 4:4:4 colour sampling
$1699 for body only
Battery runs for hours on one charge, easily swappable in the field
Long recordings span files and continue until the card is full (aside from on European models which go to 29min)
Focus peaking
DSLR-beating fast AF in stills mode with Micro Four Thirds lenses
AF locks on in pitch black darkness – better than a 1D X or D4
Silent electronic shutter a valuable feature for behind the scenes shooting on set or during live music sessions, also useful for candid street photography
Filmmaker friendly info display mode and shutter angle can be toggled instead of shutter speed
Videographers used to gain over ISO can toggle sensitivity to be shown in decibels
Crop sensor without Speed Booster an advantage for telephoto focal lengths especially in low light due to fast apertures with an 85mm as opposed to 200mm
Micro Four Thirds lenses save space in your bag
Light to carry, and same goes for the lenses
Reliable and bug free, with warranty backed by major company and retailers
In supply and wide availability in multiple countries
Can pull very high quality stills from 4K video and re-time a stills shot in post using video at up to 30fps
YAGH interface unit integrates XLR, HD-SDI and full size HDMI with the camera with no messy cabling
Very high stills quality, 16MP raw
Micro Four Thirds lens range far broader than for Sony E mount
Cons
An 8MP or 12MP sensor would have been preferable to 16MP for 4K video
Larger 4″ LCD would have been preferable to 3″ LCD
Higher than average rolling shutter skew in 4K
1.2x crop in 4K video mode compared to 1080p and stills
Codec does not prioritise very dark areas of the image resulting in some macro-blocking in very dimly lit situations
5D Mark II and III raw from full frame sensor a formidable cinematic look vs the smaller sensor in the GH4
Slight lag with recording start / stop trigger
4K H.264 codec quite CPU intensive when adding plugins and effects in an NLE
Image quality reduction at 96fps for slow-mo
Despite 4:3 aspect ratio sensor, no 4:3 recording mode for anamorphic lenses
No official Panasonic follow focus accessory which drives lens via built in motors despite the opportunity
YAGH interface unit ergonomics a little clunky (external power required – but that's understandable!)
Some Micro Four Thirds lenses can look too clinical in 4K with 2.2x crop recording area
Ergonomics of rear dial imperfect and Fn1 button placed too far back on top plate
Hybrid tea / coffee making features not present!