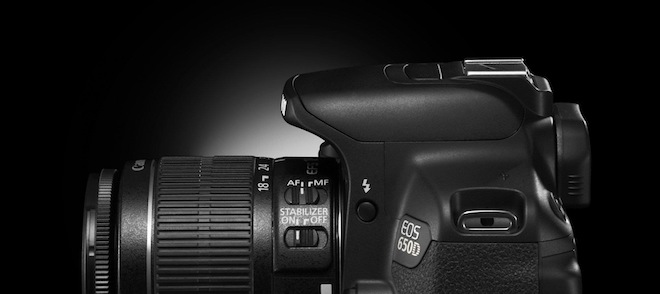 I'm a filmmaker, and the Canon APS-C line fails to deliver what I need.
The 650D is the FIFTH APS-C DSLR Canon have released with no improvement in video quality.
Starting with the 7D (1) we've subsequently had the 550D (2), the 60D (3), the 600D (4) and now the 650D.
After 3 years they all still shoot sub 720p levels of resolution in 1080p mode with heavy moire and aliasing. The only upgrade option Canon offers costs $15,000!
It is an absurd situation.
Therefore I have decided I'm no longer going to be using Canon's APS-C products. I'll keep the 5D Mark III for when I need a full frame 'look'. The Canon Cinema EOS C300 at $15,000 is just not a good investment for me I'm afraid. It is out of my budget and far too expensive when I can get such similar results in terms of image quality from the $700 GH2 with good glass, or a $4500 FS100. The Blackmagic Cinema Camera shoots 2.5K 12bit raw for under $3000 and so that further puts Canon's DSLRs in the shade, for less than the cost of one single 5D Mark III.
I am aware the EOS line is a stills camera first and foremost and I am aware that $15,000 is money found down the back of a sofa for professional Hollywood filmmakers. But where is the Canon solution for me and people like me in the mass market – but wanting to do more than just consumer point and shoot video? What I don't understand is why so many people are still shooting video on APS-C Canon DSLRs, it is the biggest and best marketing trick of the decade. Celebrity shooter endorsements and brand appeal seem to be all.
There are some very firm factual reasons for my decision, it is not an emotional one, it isn't negative either – rather a positive step forward. Here is a summary of my reasoning…
The 650D does not progress the line in terms of image quality
AF improvements aren't of use because AF looks amateurish and ugly
For locked down shots AF isn't reliable enough to replace manual focus
For racking focus or tracking moving objects, AF tracking is not reliable or organic looking enough
There's still no proper manual focus assist or peaking
The GH2 has a more adaptable lens mount. As a result I've been compelled to invest more money in glass which suits the GH2. Some of it does not adapt to the EF mount. Canon FD, Leica M, Voigtlander Nokton 25mm F0.95 are big draws to the mirrorless mount and away from EF.
The image quality of Canon's APS-C DSLRs in video mode does not warrant the investment in glass
The 650D has no unique selling point, and neither does the Nikon D3200. It doesn't have the saving grace of a large full frame sensor, which makes the soft 5D Mark III image and the moire ridden D800 image worth putting up with.
So there you have it – the facts, and just the facts, of why I am no longer a Canon customer when it comes to their largest range of products, the APS-C DSLR.
Put simply they must improve their act before they win back my support.
650D image quality first impressions
Below is a 1080p sample from the 650D, I've cropped out a 1:1 frame 660 pixels in width from the full screen 1080p view.
The top shot is from a scene shot in video mode at 1080p on the 650D. The bottom shot is from the same video with the same YouTube compression level but is from a timelapse segment of the video shot in stills mode. The comparison is valid because the level of compression is the same on both. Straight out of the camera would look slightly better but still far short of what full 1080p HD should look like.
Put simply the 650D's video output shows all the same mushy softness as the last 4 cameras. You can watch the full video after the break…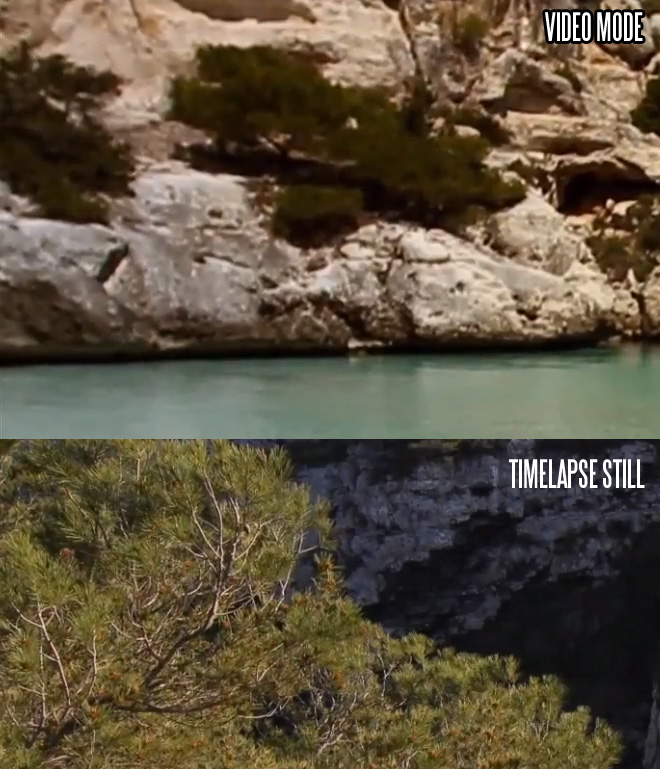 [youtube]http://www.youtube.com/watch?v=Msj9oPwnsqs[/youtube]