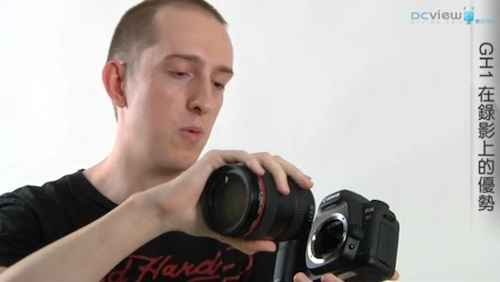 As mentioned in a recent blog I stopped by DCView's HQ here in Taiwan last week to share some thoughts on HDSLRs for people new to video.
This video interview is about the basics of using HDSLRs but I managed to fit in a bit about the Zacuto Z-Finder!
Very pleased with the way it turned out, it's the first time I've done something like this but it wasn't a disaster!
Thanks to Katrine, Ivan and Benson at DCView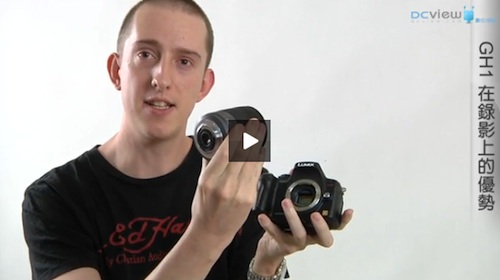 Click to view the article at http://article.dcview.com/newreadarticle.php?type=0&id=8771
The video is subtitled in Chinese for those who don't understand my Mancunian accent!!
More: behind the scenes at DCView – bringing HDSLR video to Asia
關於在先前的EOSHD.com文章提到的:我在DC View網站的訪問中所談到關於Panasonic GH1以及HDLSR的錄影基本功能運用。我十分開心能有這樣的經驗及機會。尤其要特別感謝DCView楊凱晴編輯的編採,我的女友Joey, DCView Ivan 以及Benson的引見。
這段訪問的目的是希望能夠介紹給喜好攝影的同好們能夠盡興的享受錄影的藝術就如同他們一般的攝影操作般。影片是具有特殊的語言符號的,你可以運用不同的風格及音樂做結合。當你選對的適當的技術及拍照的設備,你不見的需要一個十分昂貴的相機像Canon 5D Mark II。
即使是像Canon 550D / T2i 或者 Panasonic GH1都足以製作出好畫質的影片,而在這當中GH1是有一些較多的優勢。
[HR][/HR]
In related site news, I noticed a strange anomaly on Google Analytics on the 13th April. An April Fools joke I posted about the GF2 being released as a Leica rangefinder somehow got 600 hits from a single office building in the west of Taipei. I hope I'm not in trouble!! It's a joke, Panasonic!! 😉