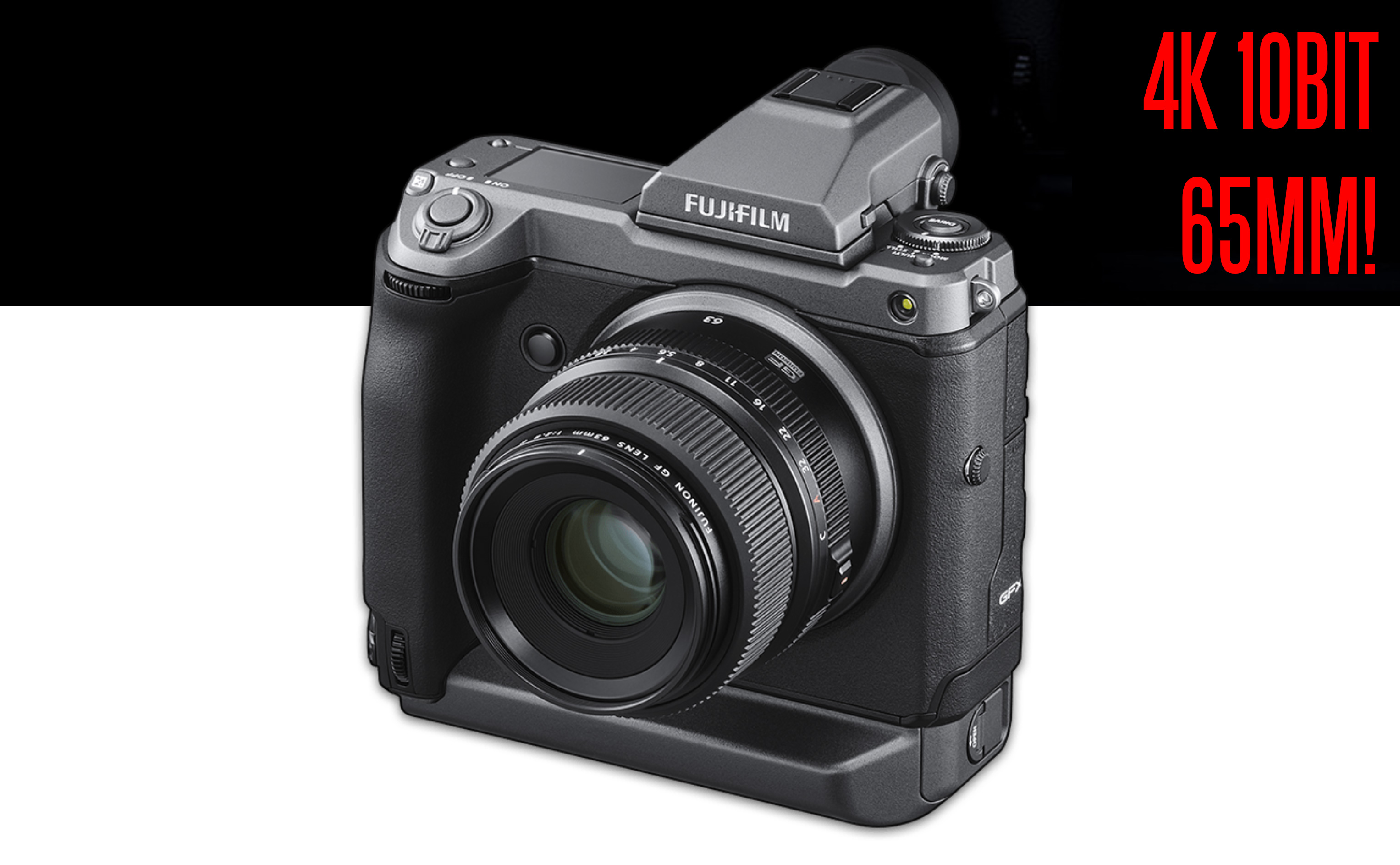 The 100 megapixel monster announced at Photokina last year has landed.
The Fuji GFX 100 will be shipping from June 30th and it is far better from a video perspective than I imagined.
In fact in many ways, you are looking at the best studio and mirrorless camera ever made, as far as the specs sheet goes.
That larger-than-full frame 44 x 33mm sensor is going to cost you over the usual 36 x 24mm though…
Compared to a high-spec $2000 full frame camera the GFX 100 is $10,000. Even so, this smashes a barrier for medium format pricing compared to the first one to shoot 4K, the $28,000 Hasselblad H6D 100C.
First, just to remark on the stills – 100 megapixels in a mirrorless body for the first time ever – what an amazing achievement for Fuji to keep this body so compact. Both Canon and Nikon seem to be focussed on the pro sports market with the 1D X Mark II and Nikon D5 (low resolution sensors and optimised for speed). Ever since the 1DS Mark III, Canon has left high resolution cameras to prosumers. The 1DS studio camera line was merged with the sports 1D line and Nikon didn't do another high resolution body for studio pros after the Nikon D3X, instead leaving them to use the semi-pro D800 line. Weird?
So there is a HUGE gap in the market for Fuji to step into here.
What's more, the decision to skip full frame is very smart. The oversized 44 x 33mm sensor is in medium format territory although not as large as the largest digital medium format sensor available today. I have experience with a range of lenses on this size of sensor with the Fuji GFX 50S. It is stunning to say the least with Fuji's own glass, not to mention a range of full frame lenses via the Techart EF adapter with autofocus. Even Fuji's cheapest 63mm F2.8 prime is capable of resolving 100MP. Amazingly for such a high spec medium format camera, the GFX 100 body and weight (1400g) are similar to the Canon 1D X Mark II.
Moving onto video, and the codec is similar to the already superb one on the X-T3, which is a very pleasant surprise.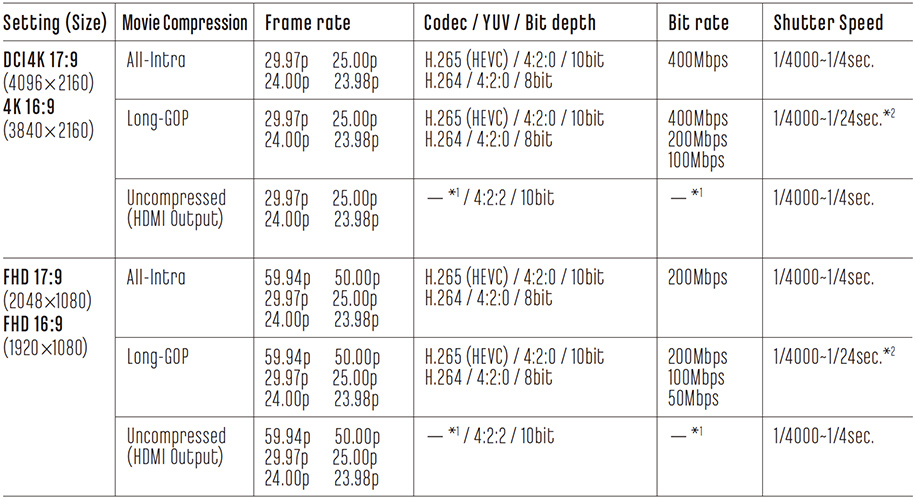 It's very welcome to see the All-Intra and high-bitrate modes here, along with 10bit – although I doubt this is from a full pixel readout, pixel binning has got smarter in recent years on Sony sensors and now produces a very good image (as seen in full frame on the D850 and A7R III). Even the low light performance has improved, so I am expecting BIG things from the images in 4K on this camera.
F-LOG is recorded both internally and eternally in 10bit. Like the Fuji X-T3, the HDMI output is supposably 4:2:2 instead of the internal 4:2:0. I am challenged to see the difference in reality. Hybrid LOG Gamma with Rec 2100 colour space is also available for 4K recording, along with Eterna. That makes a choice of three profiles for high dynamic range shooting and colour grading.
The maximum frame rate is 60p in 2K (2048 x 1080), there's no 120fps slow-mo mode as there is on the X-T3.
Thankfully, switching between stills and video mode is made easier by a more convenient drive dial on top of the GFX 100. A big improvement on the fiddly drive mode lever on the X-T3, not least because it only has 3 options on it!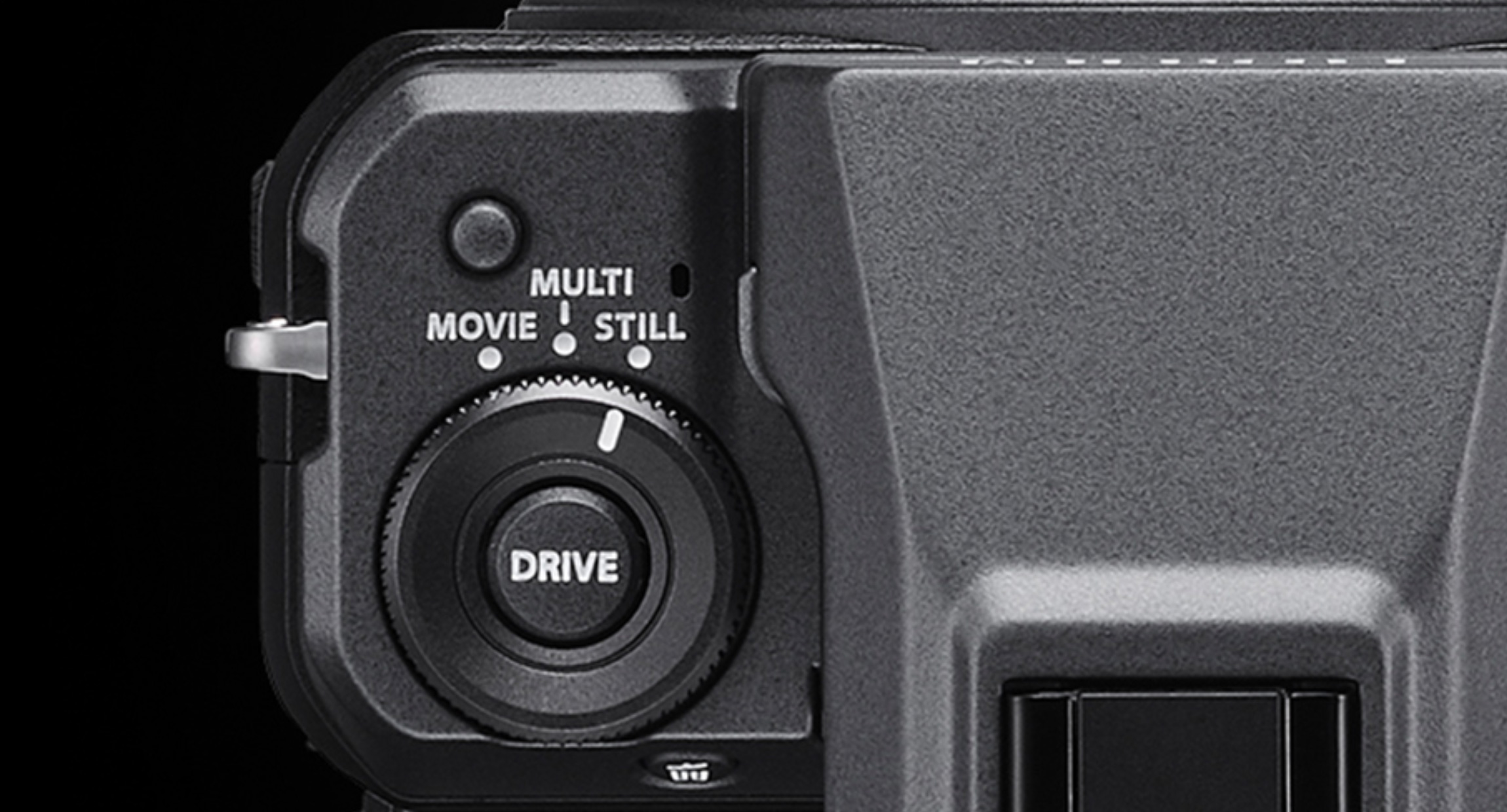 I am a big fan of minimalism and it is traditionally something Leica has been good at, but not so much the Japanese manufacturers.
The Fuji GFX 100 doesn't look cluttered or scatter-dash considering the huge range of features under the hood, and controls are well spaced.
The camera features dual SD card slots. I suppose it would be nice to see XQD support with such huge 100 megapixel 16bit RAW files, but for now SD cards are the established practice and easily support the write speeds necessary for 4K 24,25 and 30p.
On top of the camera we have the lovely E-INK LCD as first found on the GFX 50S and X-H1, with a small shooting mode button alongside it. No consumer style mode dial on this camera, but surprisingly for Fuji no retro style shutter speed and dedicated ISO dials either as found on their X series cameras.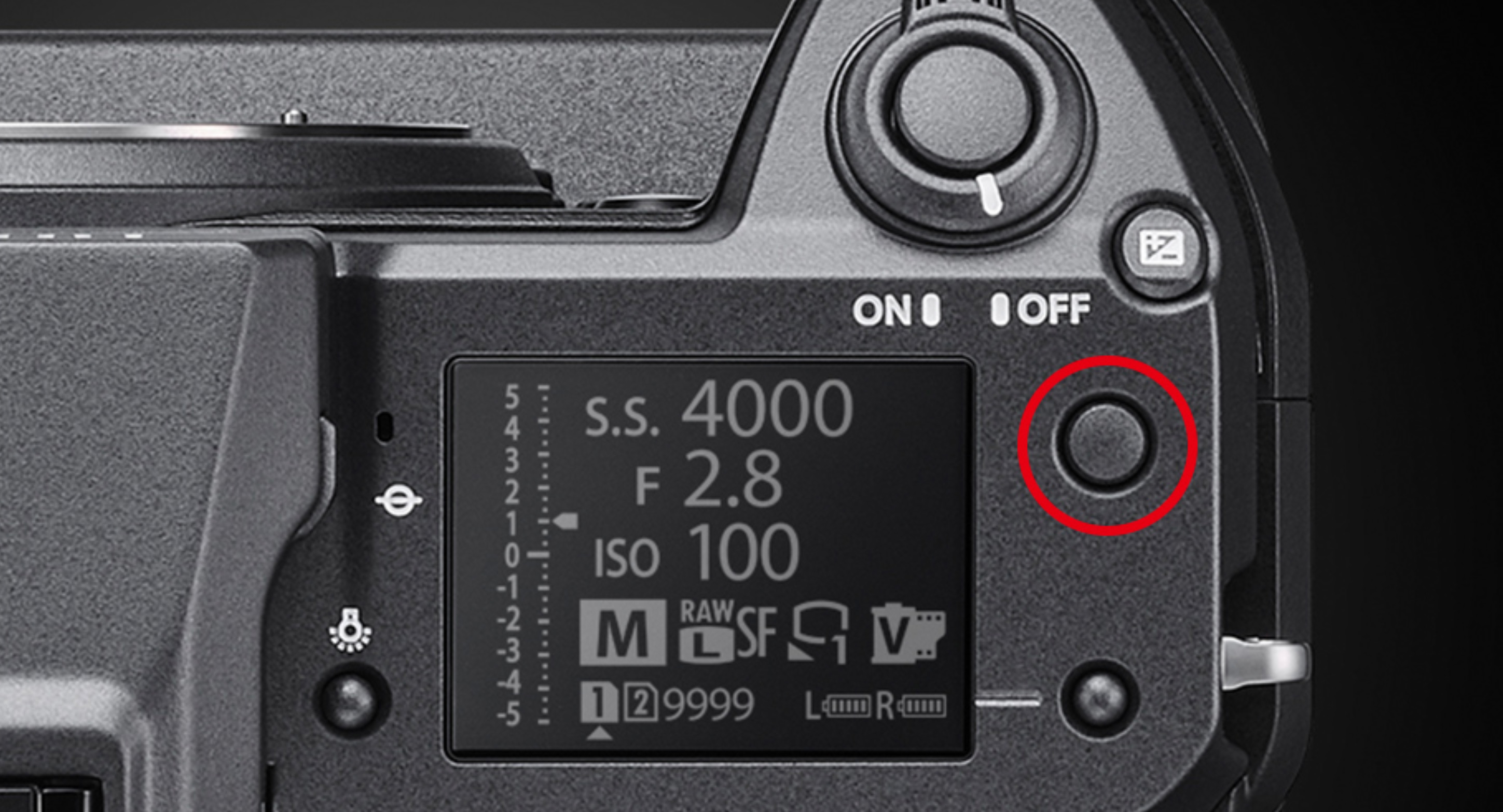 As you can see, the built in vertical grip equips two large batteries at once, but the power-drain when shooting 4K 10bit is yet to be determined. The camera does accept a charge from the USB C 3.2 port on the side.
My full review should go more in-depth with this and everything else video related.
Even though the sensor is 1.7x larger than full frame, incredibly Fuji has managed to put 5 axis IBIS in the camera. This is the world's first IBIS system for medium format, and promises 5.5 stops of shake reduction for stills. For handheld video shooting, this should be extremely nice.
What's missing? Nothing. The sensor even has Phase-detect AF pixels, which should be a big improvement for both stills and video over the GFX 50S which used contrast-detect AF. I am not expecting the performance to be better than a X-T3, which is already very capable for autofocus in video mode… The lenses have very large elements to move… But it will be interesting to see how close it gets.
Say Fuji about the video capabilities of the GFX 100:
"The full potential of the 55mm diagonal length large format sensor in the GFX can be seen when shooting both stills and in video. The combination of the latest sensor and the "X-Processor 4" enables support for 4K/30P video. The camera's sensor, which is larger than that of most cinema cameras, produces a shallow depth of field, enhanced tonal gradient in 10-bit output, and greater ISO sensitivity. The large format size produces video footage with more detailed textures while reproducing three dimensional definition. You are able to capture the atmosphere of the scene unlike anything before. All the Film Simulation modes can be applied to video as well, including "Eterna," which replicates the look of FUJIFILM's cinema film of the same name. Furthermore, the camera supports the digital cinema aspect ratio (17:9), compression codecs such as H.265 and H.264, and a bit rate of up to 400Mbps."
FUJIFILM's cinema film has never looked so enticing in digital form.