The Cinema EOS range for pros seems to be a blazing success. It isn't that the C300 has the best image or the best technology, it is one of those products where the yin and yang is so perfect it 'just works'.
How can Canon bring the same magic to the prosumer market?
At Canon Rumors there's a suggestion Canon may introduce a C50 under the C100 and C300 for around $3000 at NAB 2013. What do we know about such a camera and what form should this camera take?
I think it's time for a major re-think. The C50 shouldn't simply be a further stripped down C300.
Most pros understandably don't see the need for a camera costing less than $6000. Their day rate is typically much higher than that of a photographer, because the job is more long-winded and requires a larger crew, more equipment. The price of the camera is the least of their worries.
There's a completely different market though, that of the consumer.
Many consumers take their photography hobbies seriously and we're seeing the same thing happen with video.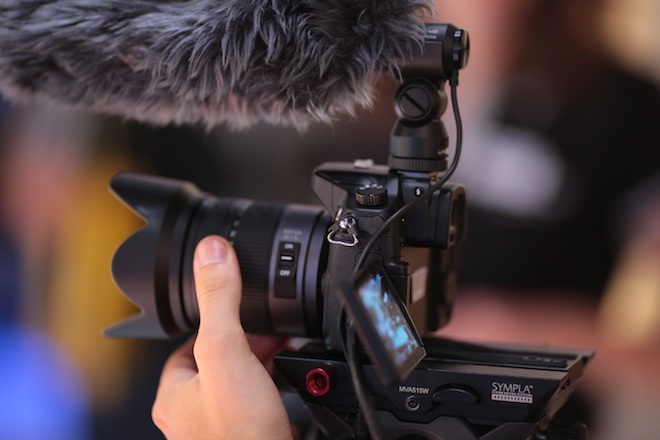 This is great for the film industry since everyone starts off as a hobbyist with a passion and no money. The grass roots of cinematography starts on Vimeo and this market lives in a $600-3000 price range.
In terms of Canon's bread and butter sales of DSLRs, they sell far more to consumers than to professionals. The numbers in which Rebels are built far exceed the monthly shipments of the 1D X. So this is a very important market.
Whilst Canon put a lot of effort into establishing Cinema EOS at the high end, their low end is in my opinion a bit of a mess.
Most of their consumers are shooting video on stills cameras and sales of the small chip camcorders are languishing due to the iPhone replacing them for casual social snapshots. Not even 'soccer mums' use camcorders anymore.
Canon need to give their consumer video line a complete shake-up and put a clear image quality distinction between smart phones and consumer video cameras.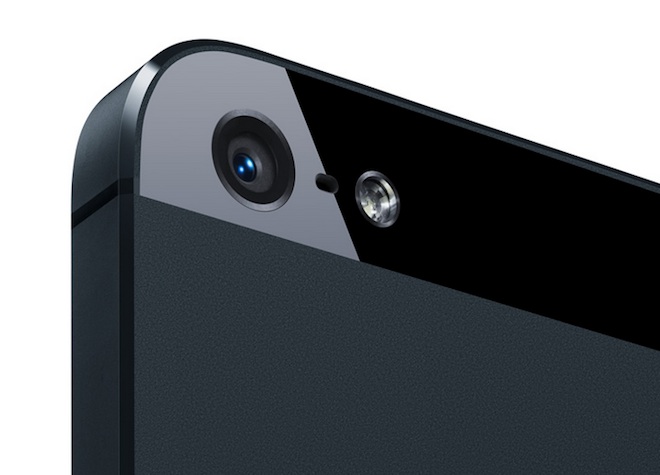 Only they shouldn't bother…
The casual consumer taking point and shoot video clips is lost forever.
Apple and Google now own that market because of the connectivity / sharing aspect. YouTube and Facebook changed everything.
Photography companies don't make products which interface with YouTube and they shouldn't try. Canon, Sony, Panasonic and Nikon should realise that the days of stand-alone compact cameras and camcorders are over! Bolting on a WiFi mode won't help.
What Canon really need to do is to nurture the existing Apple and Vimeo-led buzz around consumer filmmaking.
Canon C50? Time for something different
Sony's attempts to make a large sensor camcorder was very curious and a failure in my view. The VG10-VG30 had one step in the past with poor camcorder-esq ergonomics and a convoluted menu system. Image quality was also poor. The Canon C300 shows that good ergonomics sit half way between a DSLR and a Red Epic. The Epic shows the way forward for video camera design, with a very simply designed modular picture making box at the heart of it.
That's similar to what we have now with DSLRs but Canon need to make more distinction between photography features and video features.
First they shouldn't go spending tons of money on optimising AF for video. Remember – that casual point and shoot customer is lost to the smart phone industry.
The auto-mode doesn't need a makeup mode. It needs replacing with better to use manual controls.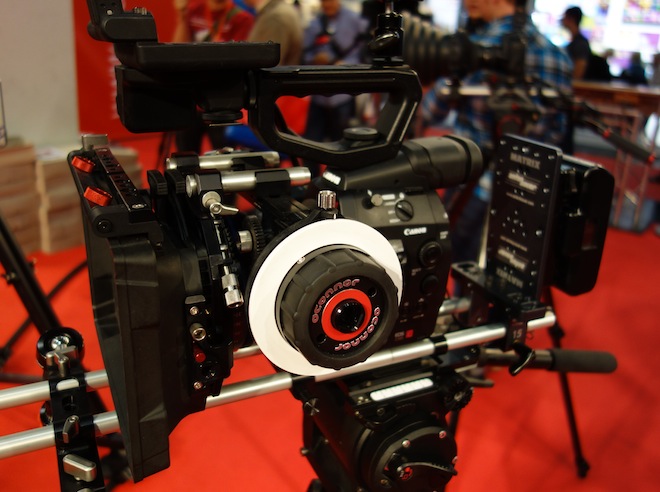 Manual controls doesn't mean more complexity
The Blackmagic Cinema Camera hints at how this can be done. The shutter speed should always be set to 1/50, 1/100 or 1/500. Forget shutter angles – these should be labeled 'Natural', 'Fast motion 1' and 'Fast motion 2'. The reasoning behind this is that 1/50 gives you natural motion blur like the eye sees it, but the higher shutter speeds are required for very fast action and sports shooting – or for capturing stills of fast moving objects without blur.
I hardly ever want to have to change this menu option and I don't want to use it to control exposure. Instead I need a built in variable ND filter to control exposure, one that doesn't use a polariser changing the look of reflective surfaces. This ND function should replace the traditional exposure controls of shutter and aperture on a DSLR. Aperture should be on the lens as usual and I will use that to control depth of field, with a nod to low light ability at fast apertures.
As for ISO that should default to a native 800. With the ND the pull to 200 isn't necessary in bright light and then there should be a 3-point switch settings for low light shooting – ISO 1600, 3200 and 6400.
Manual focus also needs an overhaul. Follow focuses are too complex and bulky for this market, it should be built into the camera and use silent AF motors to rack focus internally. A small follow focus wheel near the lens mount would allow you to focus smoothly on a fly by wire system but with hard stops on the dial. This should not add any bulk to the camera, it is merely a dial.
I need crisp 1080p or 2.5K resolution without any serious moire and aliasing issues. There's no need for raw but I would ask for much smoother gradation and better skin tones – basically as close to 10bit ProRes as you can get for the price.
It's simple…
Rotate a ring to control exposure, rotate a dial to control focus, occasionally reach for a 3-point ISO or shutter switch which makes a nice 'click' rather than have it buried in a touch screen.