Granted this is more a stills related camera than video but the Sony RX line is a favourite of mine – it has always packed absolute cutting edge technology and innovation into tiny cameras. And who doesn't like tiny cameras? (My review of the RX100 IV is coming tomorrow, by the way).
The original RX1 in 2013 was almost like a full frame Leica when it came to street photos but jacket pocket sized with full frame video a camera slightly larger than a pack of cards. I loved it and used it often for photos, unfortunately video quality was lacking. With the 4K capable sensor from the A7R II in the new RX1R II model, does it deliver an improvement?
When I first read what Sony had in store for the full frame RX1 II, I did a double take because I thought they had put a electronically variable ND filter in there (like the one in the new FS5). Instead Sony have put something less exciting in there – an "electronically variable… optical low pass filter". So this time there's no RX1 and RX1R. The camera can switch between the "R" mode with no optical low pass filter (OLPF) and non-R mode with the filter enabled, presumably by applying high frequency vibrations to glass over the sensor. This will be nice only for pixel peepers but for me a variable ND would have made the world of difference in the real world, shooting outdoors at F2. Instead it has none! The RX100 IV has one built in so why not this higher end model?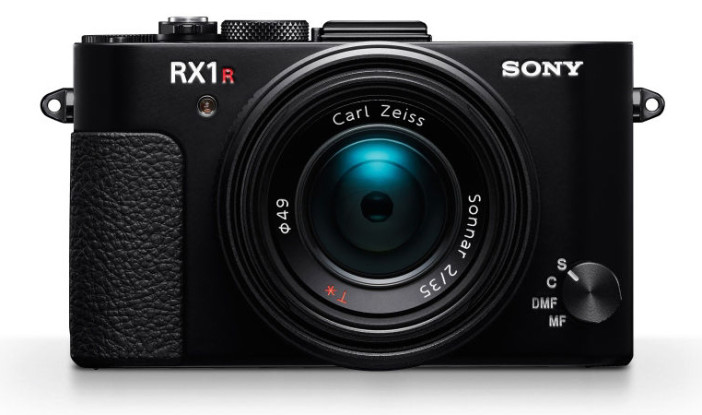 I am afraid I have one more complaint to raise until we get to the good stuff. Even though the tiny RX100 IV can shoot 4K for 5 minutes without overheating and the RX1R II has the same 4K capable sensor as the A7R II, it has no 4K video mode to speak of. Presumably the size of the sensor means heat becomes even more of a challenge in the RX1 II. Therefore Sony have topped the video spec out at 1080/60p in XAVC-S.
The good news is the quality of the 1080p/60p from the A7R II's sensor is a huge step up from the original RX1, which used a similar sensor to the first A7 camera and Nikon D600.
As well as the almost doubling of megapixels from 24MP to 42MP the RX1 II brings a lot of other welcome improvements to the original.
It has a pop-up built in EVF like the RX100 IV, 14bit uncompressed raw format (thanks to demand), higher bitrates for video (50Mbit/s), tilt LCD and much faster AF. The latter in particular is a key update, solving the main weakness of the original RX1 for stills – dated and slow AF.
2 years after the RX1 there's still nothing else like it (a full frame compact). Naturally Canon and Nikon have utterly failed to step up to the table and provide us with anything this small with such high specs, which is odd considering their very existence in the camera market is threatened by very small devices with high specs – smartphones!!
So if you want full frame 1080p video in your jacket pocket, this is the camera…
However it comes at a cost. Like the original, it will set you back over $3000. That is quite an excessive price considering how affordable full frame cameras are in 2015, but the lack of competition from other manufacturers sees to that.
The fantastic Zeiss 35mm F2 lens remains on the new camera. It is pin-sharp wide open and goes some way to explaining the premium price tag.
As a side note, hopefully the new camera's image processor and sensor will be more flattering of faces. For stills I found the raw files from the original RX1 were very unflattering of skin and hyper revealing – needing a lot of work in post to get right… and don't get me started on Sony's old JPEG engine – not a patch on Fuji's when it comes to flattering portraits. Sony should get rid of the whole host of picture profiles and creative styles and start again on them with a film expert in the room when they do so!
Until Fuji do a full frame X100, it is the RX1R II all the way for me…
You can see complete information on the camera at DPReview and Sony USA.