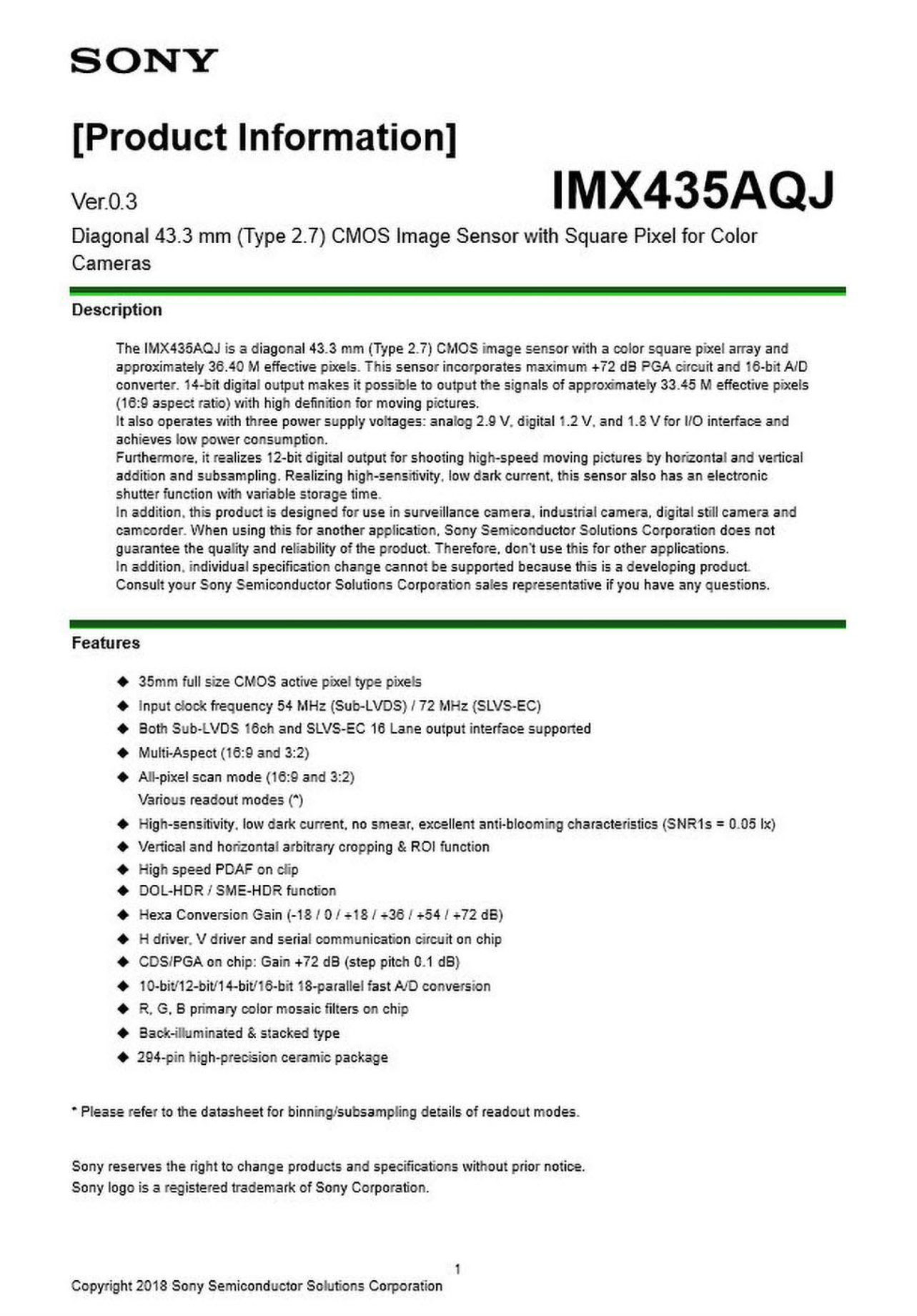 More specifications have leaked about Sony's 36 megapixel full frame 8K sensor.
The above was posted on the EOSHD Forum by a source who has been right before. There is still a very small chance it could be a fake, so treat this firmly as rumour territory for now.
I am sure 8K will be implemented in-camera, otherwise, why go to the effort to create a native 8K sensor in the first place?
As for the 3840 x 1080 mode at 480fps, I think there's a good chance this will be on the A7S III as well.
The sensor is designed for native 8K at 60p in 10bit. The full list of readout modes is below:
It's also a possibility the sensor is for a full frame version of the Sony FS7 Mark II.
Although the 3:2 and multi-aspect ratio design points to it being for stills use.