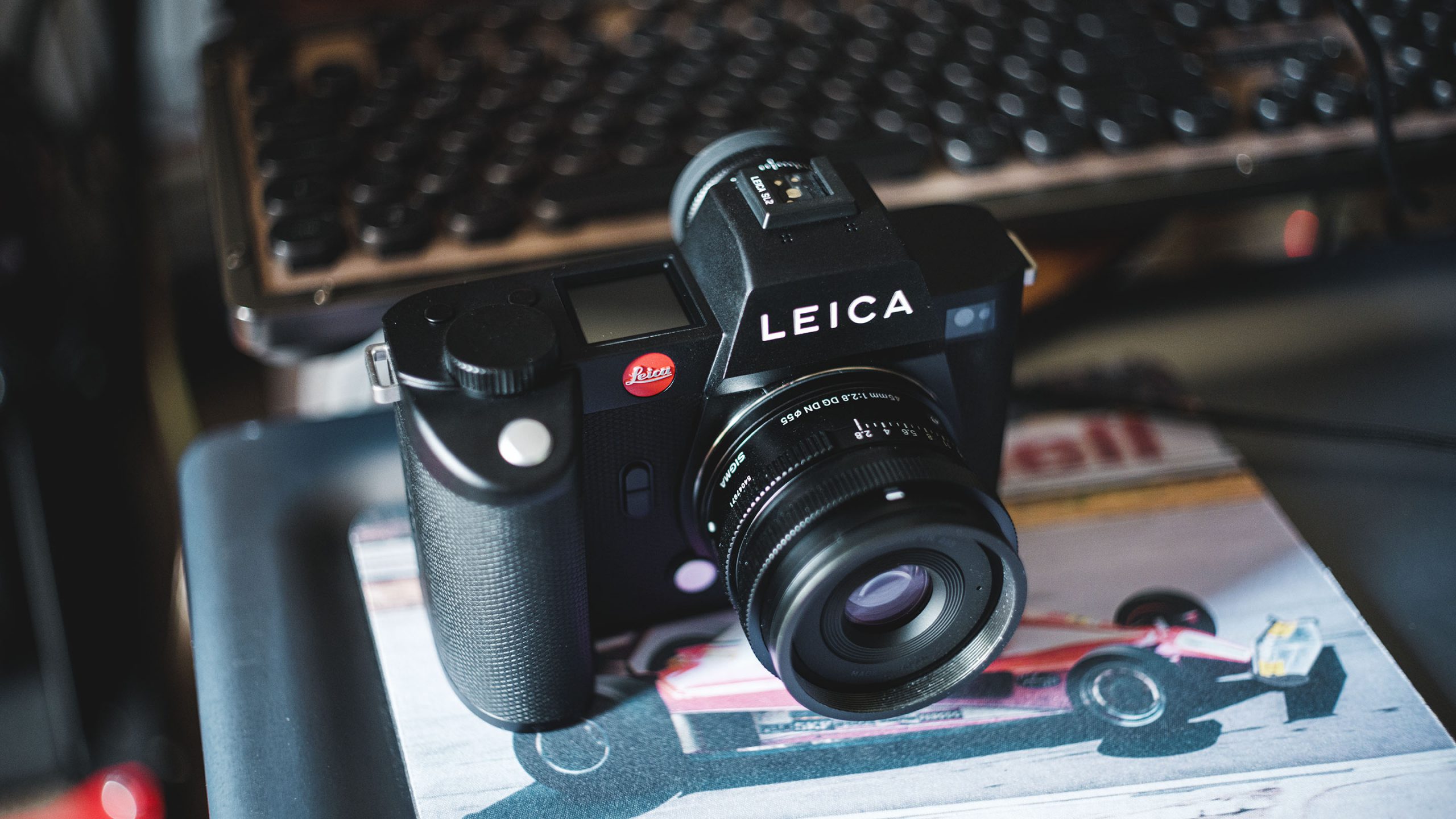 For some background on this Leica SL2 problem, see my interview with Leica here.
I am currently re-testing the Leica SL2 with vertical grip, to see how the battery performs with various lenses. Following on from the earlier situation where 4K recording is met with an error message on the SL2 depending on the lenses used, Sigma has now optimised this with a firmware update for MC-21 (Canon EF mount adapter for L-mount), which should allow the adapter to be used for 4K recording. The question is, for how long!
This does give me hope that the L-mount alliance members Leica, Panasonic and Sigma can get on top of the SL2's peak current draw error and provide a reliable camera, with reliable L-mount product compatibility for 4K shooters (and in burst mode).
So far in my experience the Leica SL2 also does seem to perform a lot better with the battery grip as well, but the ideal situation is to see the problem addressed completely, for all users regardless of whether they have the £800 battery grip or not.
The Sigma MC-21 can be updated from an L-mount camera body such as the Sigma Fp, or like a normal lens on the Leica and Panasonic L-mount full frame cameras. I have yet to fully test it, but I'll be sure to add the revised test run-times to my spreadsheet and publish a big blog post on it once completed.
Testing needs to be done on one battery, and also with the battery grip, and with various Canon EF lenses. There's quite a lot still to test in terms of different lens combinations. Certain Canon EF lenses in particular can draw more power than others, such as the big and heavy Canon EF 85mm F1.2L with ultrasonic fly-by-wire focus.
Panasonic L-mount lenses also do not work well on the SL2 and I am waiting to hear if there is a firmware update for these too.
Full list of bug fixes since original firmware (Canon EF mount version):
Optimize communication regarding the current consumption of the Leica SL2.
Corrects phenomenon whereby it displays different product's name for some lenses when it is attached.
Corrects phenomenon whereby the crop does not work for some DC lenses when the camera's DC crop mode is set at "Auto".
Corrects the rarely occurring communication problem with the SIGMA fp.
Improve phenomenon of overexposure when continuous shooting when it is used in combination with Panasonic Lumix DC-S1R / DC-S1.
Improve AF performance when using SIGMA fp.
Corrects phenomenon whereby the Optical Stabilizer stops working when using an compatible lens in combination with SIGMA fp.
Optimizes operation of the AF function button and Optical Stabilizer when the lens is used in combination with Panasonic Lumix DC-S1R / S1 that has been updated to the latest firmware.