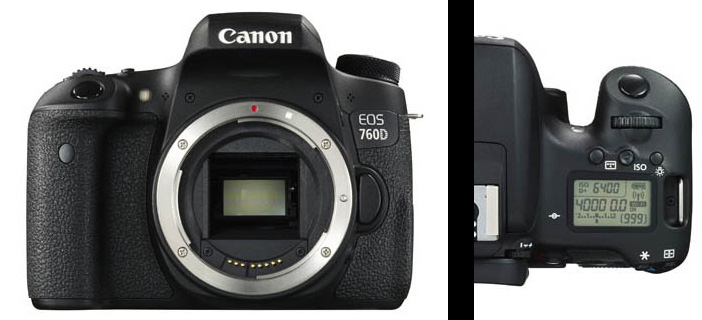 Canon's next step on the entry level Rebel / XXXD series is about to arrive and it will be interesting to see the video specs now Panasonic are doing sub-$1000 entry level 4K with the LX100 and FZ1000.
This time Canon are releasing two models – the 750D and a 760D, with the difference seeming to be the addition of a 70D-like top LCD panel on the 760D.
It looks at first glance like the 70D and 700D line have been merged.
The 760D looks like a 70D successor of sorts. Will we ever see another 70D or will that have been the last?
The main difference between the 750D and 760D appears to be the top plate.
On the basic 750D the mode dial and movie mode switch are all on the right, whereas on the 760D the mode dial and power switch are on the left.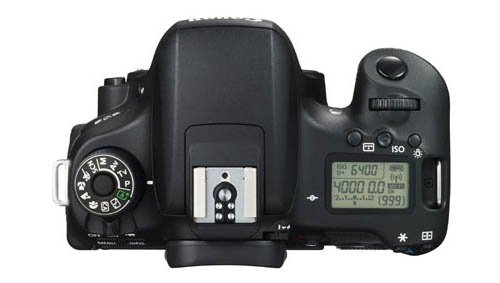 We don't see the rear panel but I expect the movie mode and live-view switch is on the back of the 760D like the 5D Mark III.
The 750D looks more typical for a 'Rebel', more simple and paired down. Both models clearly have WiFi.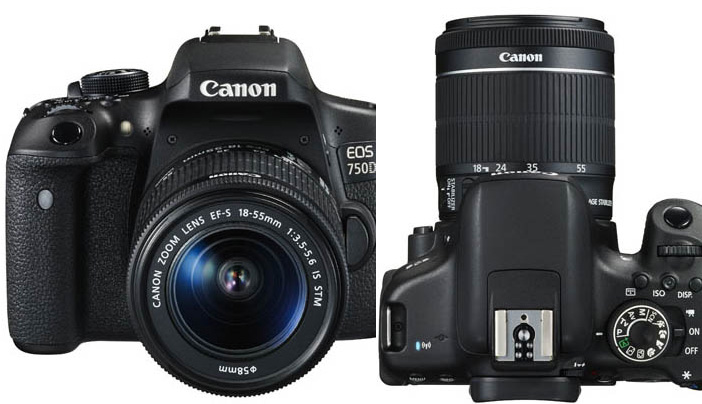 It will be interesting to see how Canon have distinguished the 760D from the existing 70D as they look so similar.
If it is higher end it will of course feature dual-pixel AF like the 70D. If it is placed lower, then it might not do.
Meanwhile if they end up identical, what's the point of the 760D at all?
Movie specs
Might the 760D be a truly video orientated model, Canon's first?
4K has a habit of turning up in more consumer orientated products (TVs, games consoles, consumer cameras like the GoPro and Samsung NX1) so it's not out of the question on the 760D. After all if Panasonic can sell a 4K LX100 for 699 euros, Canon can make a healthy profit on a 4K enabled Rebel DSLR.
The official announcement is coming within the next 2 days.
Source: DCI (Japanese)