Can the Olympus cameras compete with a full frame Canon DSLR for those with extensive EF lens collections? And is video quality improved with the epic firmware updates just released?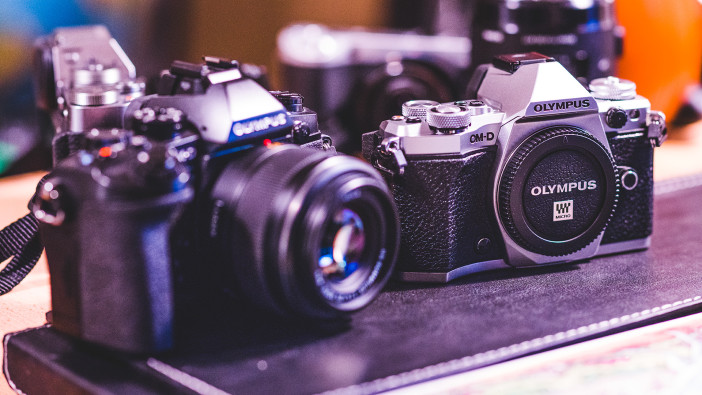 Download the firmware updates here
As some of you may know Olympus have given the E-M1 24p, some would say 2 years too late and the E-M5 II now has a "flat picture profile with cinema quality video".
Initially I was confused as to why the Olympus E-M5 II has a headphone volume control in the menus but no headphone jack. You have to buy the extra battery grip for that.
How can I describe the flat picture profile of the updated E-M5 II?
It is sort of like an HDR mode, with the slightly weird colour and contrast of those raw files which we all know have been pushed a bit too zealously in Photoshop and should really be put out of their misery.
Here's the difference it makes… as you can see it does preserve a lot more in the highlights and shadows…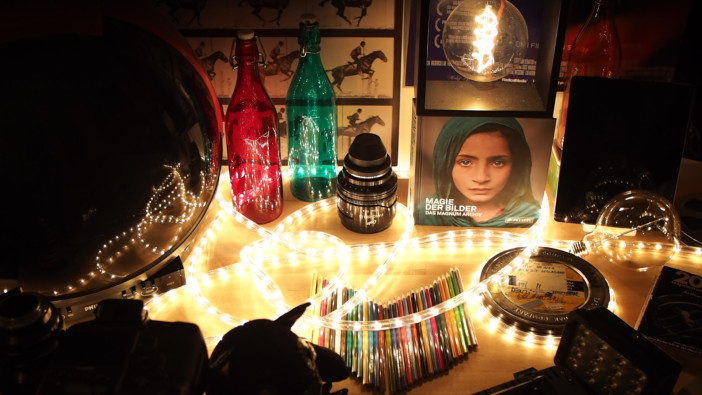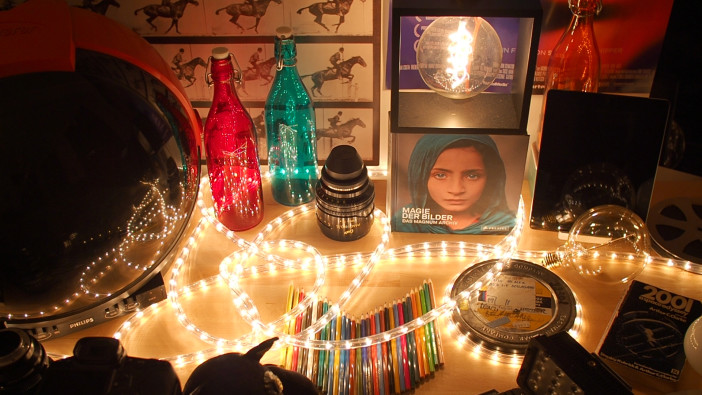 What the flat picture profile does not do is flatten the gamma curve of the image or raise the black gamma for better grading in post. It is really more of a highlight tone priority mode.
What we really wanted was LOG like on the GH4 or a flat picture profile like on Nikon's DSLRs.
Rather than use the faux flat profile I decided to go all out for contrast and avoid grading. I'm shooting on one of the stills picture profile which I tweaked to match the look of Fuji Velvia on the X-T1. I am enjoying the colours out of this camera, once white balance is tweaked to get rid of the bias towards a green tint.
The E-M1 remains the one to get for the best video quality. It may lack 1080/60p but it suffers far less from moire and aliasing. I recently sold mine and I will miss it a bit.
The E-M5 II does have some video features the E-M1 lacks, which is odd considering it's a lower end model. It has an ALL-I codec option which doesn't improve image quality but does make for smoother editing on lower end machines.
When I first shot with the E-M5 II earlier this year I found video quality to be pretty seriously lacking. It does seem closer to the E-M1 now for resolution but the moire is still there and I am not sure whether it is actually improved or rather if my memory is playing tricks on me.
The stabiliser is really quite stunning on both cameras, but especially the E-M5 II. You can do slider shots with your arm! It is breathtaking and a bit like the OSMO. It really is a lot better than the IBIS on the Sony A7R II and A7S II. I believe the E-M5 II's stabilisation is a generation on from the technology in the E-M1. The difference doesn't seem massive though.
Prior to the latest firmware Olympus forced digital image stabilisation in movie mode. We can now turn it off and use only the sensor shift image stabilisation. This gets rid of the 2.3x crop and allows you to shoot video at the same field of view as stills. The sensor shift image stabilisation on its own is just fine.
Both have timecode over HDMI and uncompressed HDMI. No big deal in 2015 and the HDMI doesn't really do anything for image quality.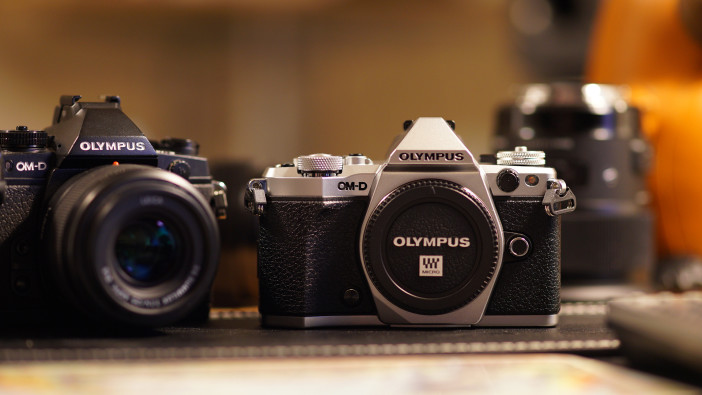 Olympus fill the gap made by lack of pro mirrorless camera from Canon
What Olympus have got resoundingly spot on especially with the E-M5 II is the stills side.
When combined with the Metabones XL T adapter for EF lenses this thing really sings.
1.3x crop instead of 2x. Over 1 stop brighter aperture. Amazingly shallow depth of field. Very very fast AF. Stabilisation with fast primes that would be all wonky on a Canon DSLR. It's a pleasure shooting a 5-stop stabilised 85mm F1.4 through a rock steady EVF.
There's a caveat though. The AF performance is extremely lens dependant, varying rather erratically.
Sadly on the E-M5 II it is just too inaccurate to be fully usable at the moment, which is a bit of a deal breaker. It seems off due to the Speed Booster glass. When the glass position in the adapter is adjusted I can get it a bit more accurate, but it always focusses a little bit softly. On the E-M1 and GH4 this doesn't seem to be as much of an issue as it is on the E-M5 II. To be fair to Metabones they don't guarantee the XL T adapter or AF performance on the E-M5 II.
This is a shame because I much prefer the E-M5 II to the GH4 as a stills camera, almost as much as I prefer the GH4 over the E-M5 II as a video tool.
Conclusion

The Micro Four Thirds platform has never been stronger.
However video on Olympus cameras so far in terms of quality has got a lot better recently but it never quite seems to rise above 'just about good enough' compared to the competition.
If you don't mind not having 4K and if you don't really care about moire – most in the audience won't to be honest – then the E-M5 II is a fantastic handheld interchangeable lens camera with 1.3x APS-H look (with the Speed Booster XL and XL-T). The E-M1 now with 24p improves nicely and although video quality isn't up there with the best mirrorless cameras it remains creatively a dream.
One thing I haven't mentioned in the new firmware updates yet is an S-OVF mode for the EVF. This gives you quite a wide dynamic range approaching that of an optical viewfinder. The viewfinder isn't quite as massive as the Fuji X-T1's but it is close.
Now is the time for Olympus to really step it up with subsequent cameras giving us a proper LOG profile and high bitrate 4K video with 4:2:2 colour. Dual SD card slots would be welcome as well in the highest end model.
Oh and maybe put a headphone jack on the E-M5 III!