Introducing EOSHD Pro Color
EOSHD Pro Color is a highly optimised in-camera profile for your Sony camera, to deliver punchy Canon-like 4K and 1080p straight out of camera.
Dump the default settings and fix a host of colour issues.
Apply once. Shoot.
These colour correction settings are easy to apply and fundamentally change the image processor's approach to color and white balance, lending an artists's eye to the camera and the way it handles ambience and colour separation.
The advantages include:
Truer, deeper reds
Greater separation of green hues for more natural looking foliage and landscapes
Greater separation of blue hues for better skies and better cool tones under warm lights
Skintones, faces and people given a more flattering treatment
Smoother and more film-like roll off to highlights and shadows
Reduced colour clipping (for example prevents a blue object turning turquoise or green in bright light)
A more realistic and cinematic image, without the crayola-8bit feel of Sony's default settings
Confidence on a shoot you have expertly set colour with no unpleasant surprises
Suitable for both 4K, 1080p and JPEG photos
Compatible cameras:
Sony A7S II / A7R II
Sony A7S / A7 II
Sony A6300 / A6500
Sony A99 II
RX100 IV / V
RX10 II / III
Sony FS5
What's included?
EOSHD PRO COLOR – optimised colour profile settings
Guide detailing the settings in an easy to understand way
Detailed explanation of how they work, how to apply and how to use EOSHD Pro Color
No need to apply a LUT or any corrections in post – just edit the footage straight off the card!
Background information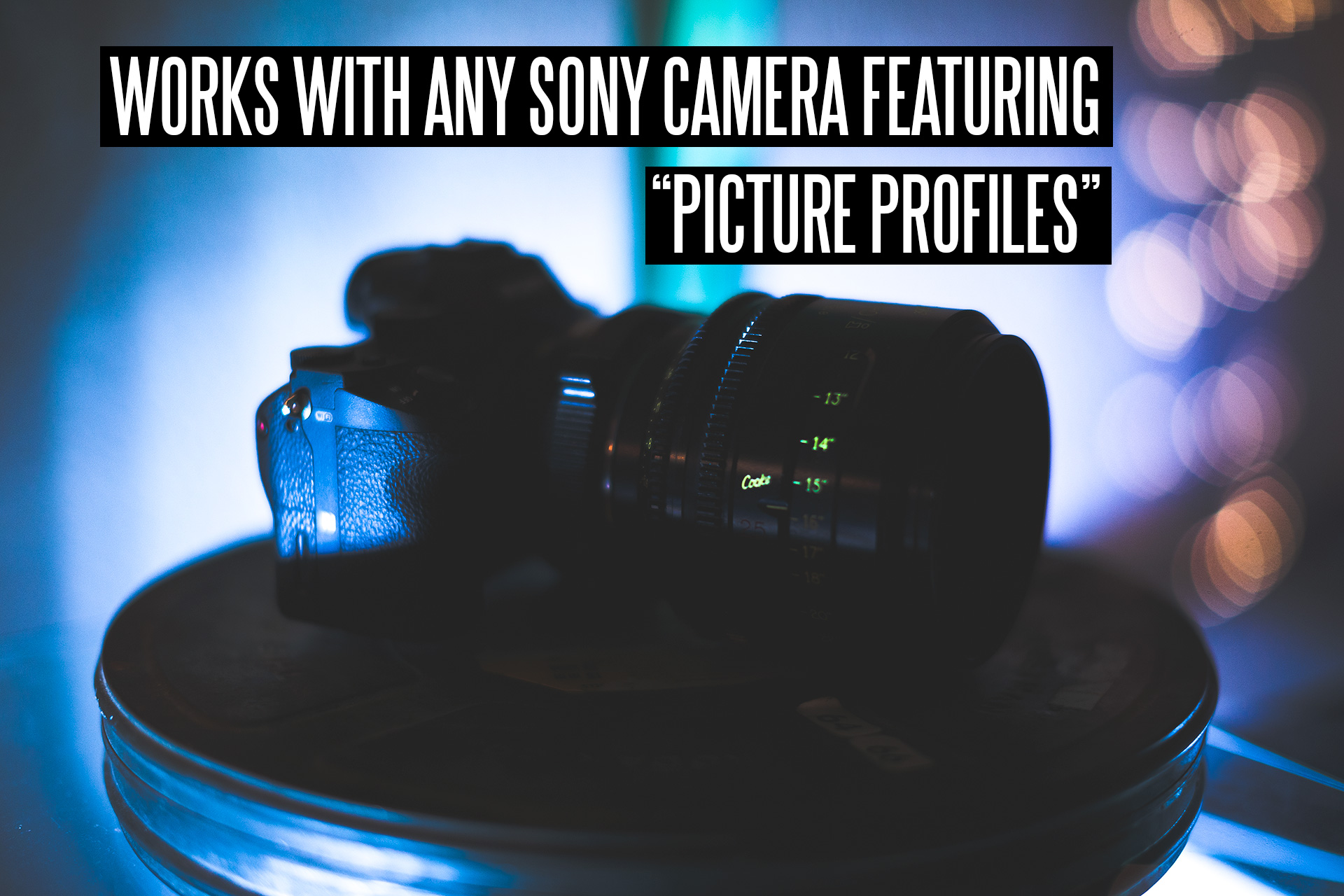 Sony cameras have a colour science which seems to take a technician led approach. Meanwhile, Canon's colour science has a green and blue channel optimised for landscapes and places, but a red channel optimised for skintones and faces. I find there is more separation in the greens and blues on a Canon camera, leading to more realistic green foliage and landscapes, along with vivid shades of blue in the sky – but less separation in the red channel. This is key. Too much separation of reds is bad for skin. You get to see every imperfection with a Sony camera, from dark reds to grey-yellows under the eyes. The Canon trick seems to be to take a more forgiving and flattering approach to faces and skin, delivering a pleasing flesh tone which remains realistic but far more flattering of talent in front of the camera. What this tells us is that Sony's adherence to absolute numbers and figures in a technical calibration does not always give us the most pleasing image to look at!
As a filmmaker I've had a lot of experience colour correcting footage in post or dialling in the best settings in-camera to improve the image. This has been a time consuming process and finally EOSHD Pro Color is the culmination of all this work on Sony cameras. Every single colour channel is tuned – red, blue, green, even yellows individually and magenta, such is the extensive control Sony offer over their advanced video Picture Profiles.
I highly recommend EOSHD Pro Color for all Sony shooters.