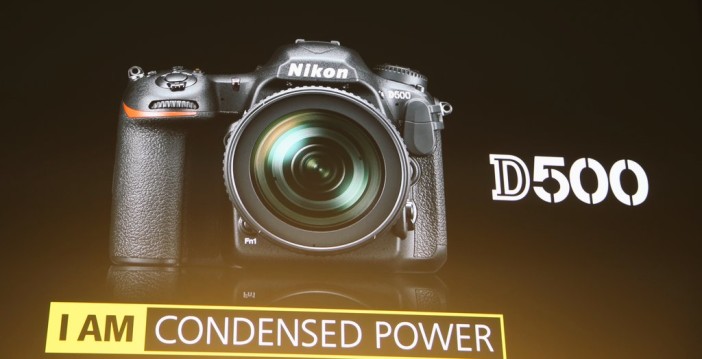 UPDATE: Unfortunately the D500 uses a heavy crop of the sensor to readout 4K video. More about this below.
As well as the Nikon D5, we have a surprise.
Although the Nikon D5 can only record 4K for up to 3 minutes at a time, the D500 can go for a full 30 minutes in one continuous take.
The D500 also comes in much cheaper than the larger FX pro body.
Supporting Ultra HD 4K (3840 x 2160) but no DCI 4K (4096 x 2160 as featured on the Canon 1D C), the Nikon D500 is the first Nikon DX camera to shoot 4K video.
Unfortunately it does so with a heavy crop of the sensor. A 3840 x 2160 sized box of the full 20MP Super 35mm sensor.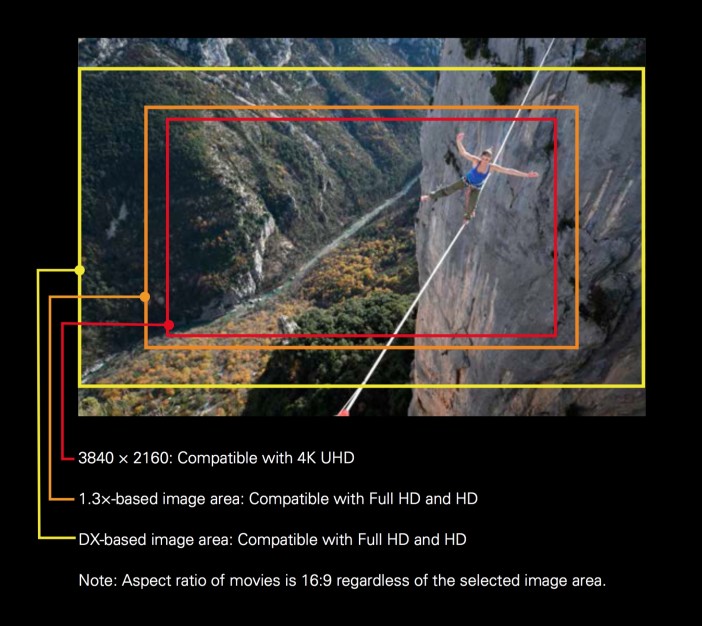 As well as 10fps raw shooting with a buffer holding up to 200 shots, the camera has a brand new Expeed 5 image processor.
Both the FX D5 and DX D500 feature uncompressed 4K HDMI outputs for external recorders. This might be the main way the D5 gets used due to the short internal time limit on continuous recording!
The new D500 is one of the most long awaited camera updates the world has ever seen, 8 years since the last model. It's a DX body with APS-C sensor (so Super 35mm in cinema terms) which shoots 4K with Nikon's flat picture profile.
The specs of this camera are certainly impressive and blow the best Canon APS-C camera (7D Mark II) out of the water for stills as well as video.
Frame rates in 4K include 30p, 25p, 24p and there's also 60p if you drop back to full HD.
The 4K codec is H.264 again, in a MOV Quicktime file format. No word yet on the bitrate.
The HDMI port is a type C (Mini, thankfully not Micro, but ideally it should have been full sized).
The D500 has a similar tilting LCD to the one featured on the D750 and also dual memory card slots. Resolution is an incredible 2359k dots and the panel measures in at 3.2″.
The new sensor shoots 20.9m stills, up to a maximum of ISO 1.6 million, versus 3.2 million the D5. The normal range and the one most applicable to movie recording is 100 to 51,200 and on the D5 it is 100 to 102,400. By comparison the Sony A7S II will go up to ISO 409,600 in movie mode, so an impressive ISO range from Nikon. Let's hope the image quality delivers too.
Such a shame about that crop though!
If the Samsung NX1 can do superb 4K from the full Super 35mm sensor at 28MP, why can't Nikon?