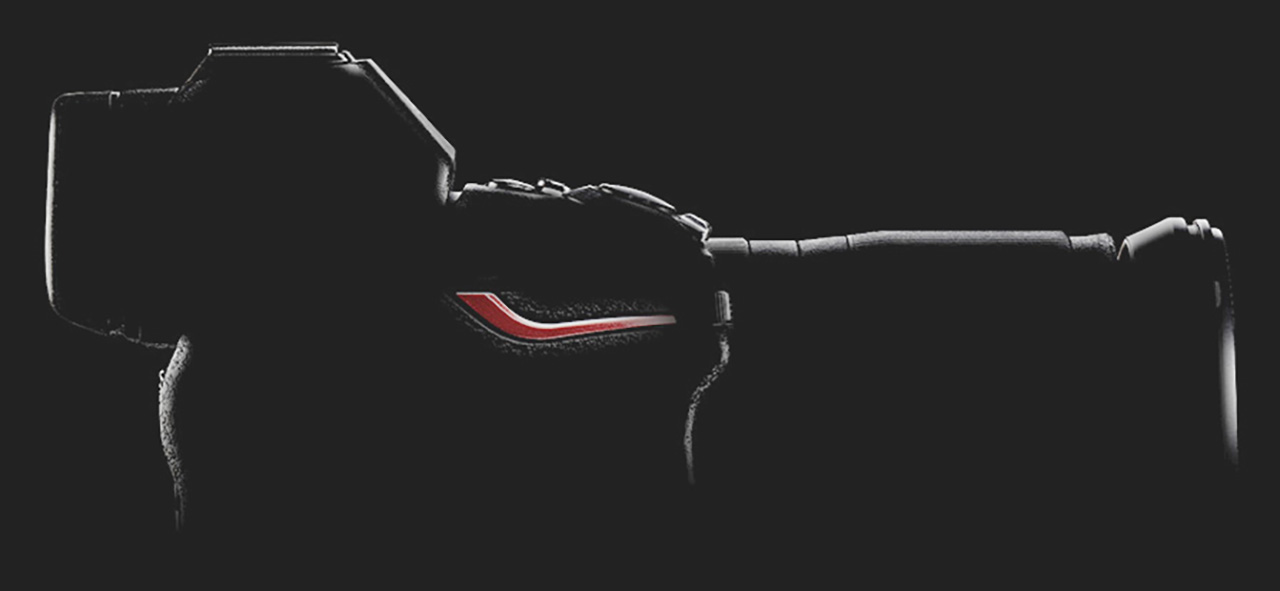 Mark the date – August 23, 2018 at 12am ET!
The image above shows Nikon's new full frame FX mirrorless camera with potentially far superior ergonomics to Sony's rivals.
This will be the main selling point of the Nikon FX mirrorless, in my opinion! I have long wanted a larger Samsung NX1-like mirrorless camera with a proper grip, and for years Panasonic and Sony have been going in that direction without ever quite reaching the destination!
Nikon have shown they understand ergonomics, the D5 and D850 are the most ergonomic DSLRs on the market, with a more tactile in-hand feel to the Canon equivalents, giving the illusion of superior build quality (which actually they are quite evenly matched).
The new picture shows the huge grip with signature red stripe on the FX mirrorless camera, along with a very large EVF bump and a comfortable size of eyecup. The lens appears to show a zoom, due to the gap between the front glass housing and the focus ring. This could be the 24-70mm (aperture unconfirmed), in which case it's a nice compact design for a full frame zoom.
On the top we can make out a power switch around the main shutter release, again like the Samsung NX1 and the best placing in my view of the on/off mechanism… There are also two buttons visible, although it's not clear whether one is a video record button… The other images appear to show that on the back near the EVF in a similar place as the A7 III.
Full details of the camera, barring any leaks, is not far off – it is set to be revealed in a little over 3 weeks and may even be in shops for Photokina the following month. This is sooner than I expected, and Canon's answer is as usual… AWOL!