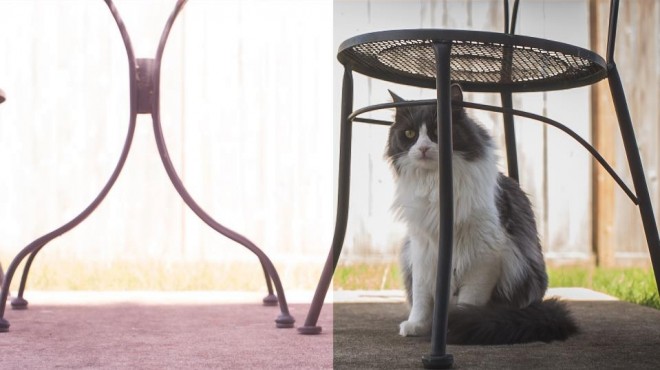 Magic Lantern have uncovered a DNG output in live view on the 5D Mark II and 5D Mark III. At the moment it doesn't record video but it is expected to be capable of 24fps. The Live View Raw Buffer on the 5D Mark II allows for a 2040 x 1428 DNG stream, and the team are researching the same feature on the 5D Mark III.
Similar to the Blackmagic Pocket Cinema Camera, the aim is to intercept this DNG stream and write the frame sequences from the buffer to the SD card. In the first stages of development the Magic Lantern team say the output could be used for single frames without a shutter actuations which would be good for timelapse shooters and those who want to take stills silently with an electronic shutter. Say Magic Lantern –
"No mirror flip or shutter curtain movement. This is a big deal for time lapsers who sometimes shoot 1000 or more shots in 1 sitting. This can significantly extend the life of their cameras. Also bodes well for RAW video in the future."
Image quality is very good – pin sharp 2K. Why the hell is this feature not implemented if the cameras are capable of it?? Also if the sensor can provide 2K DNG in live view, why is the video mode so soft and challenged for dynamic range? I find this very puzzling.
The above is an example of how much latitude is in the raw 2K frames.
It seems like a real breakthrough for Magic Lantern, and I guess we can forget all about trying to squeeze anything more from the disappointing HDMI output on the 5D cameras. This looks like a MUCH more promising future direction.
The raw frames are about 5MB in size (similar to the Blackmagic Cinema Camera 2.5K Cinema DNG files). They are uncompressed.
We can speculate as to why Canon would have such a feature in the camera. I personally have no idea!
In related news Magic Lantern say they have raw histograms working, giving a much truer sense of when highlights and shadows clip on the camera's sensor.
Magic Lantern are doing a lot of great work and please donate to keep the progress flowing.
Source: Magic Lantern Facebook page