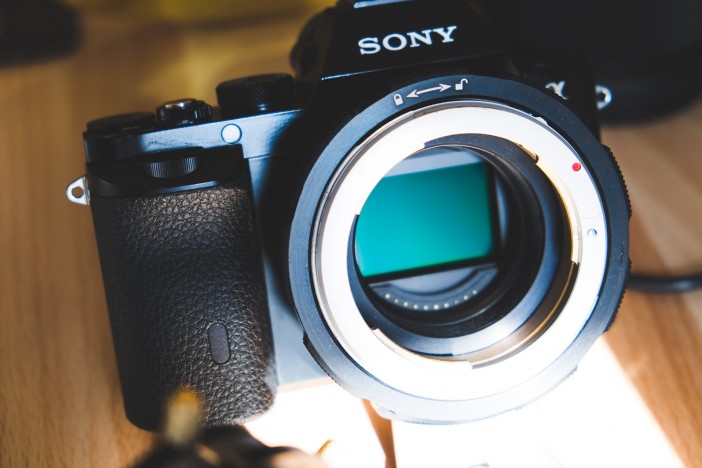 [pullquote]
Above: Canon EF locking adapter for Sony E-Mount
[/pullquote]
In my opinion these are some of the best adapters currently on the market for Canon & Nikon glass.
They take a normal Canon or Nikon lens and turn it into a PL mount (positive locking) with no play between the mount and lens.
This is great news for filmmakers because now you can rig up a follow focus with no wiggle.
To fully take advantage of the sturdy locking mount, the E-mount and Micro Four Thirds adapters bolt directly to your rig or tripod via 1/4″ or 3/8″ mounting points.
Most of the adapters are currently in stock on eBay for your A7S / GH4:
Canon EF locking adapter for Sony E-Mount

Nikon locking adapter for Sony E-Mount

Canon EF locking adapter for Micro Four Thirds

Nikon locking adapter for Micro Four Thirds (Not currently in stock)
And also the versions for Sony FZ mount (F55, etc.) and AJA Cion:
Canon – FZ

Nikon – FZ

Canon – CION

Nikon – CION
In addition the Nikon version allows aperture control of modern G & DX lenses via a physical lever on the adapter. All the adapters are passive so the Canon version is best used with EF lenses that have a physical aperture ring such as Zeiss CP.2 cine lenses or the Samyang range.
The aperture lever on the Nikon adapter can also be locked, simply by rotating the lever like a bolt.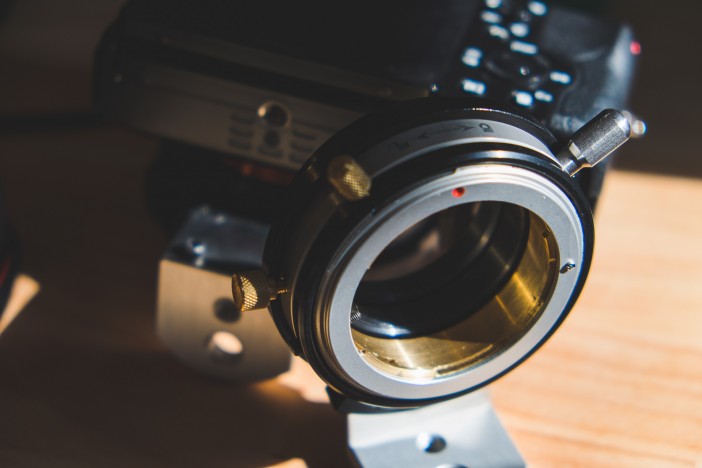 Built from military grade alloy, stainless steel and brass I have found the build quality to be excellent. These are not low end adapters at $620 for the EF – E-mount and $720 for the Nikon version.
I also find the locking mechanism to be better than on many actual cineima PL adapters. It has a smooth and gradual unlocking movement, which does not 'pop' the lens out loose suddenly. The pressure required is just right to both lock and unlock the mount.
The adapters provide perfect infinity focus with a manufacturing accuracy of 0.002mm. The flange is shimmable, being compatible with the Zeiss CP.2 shims.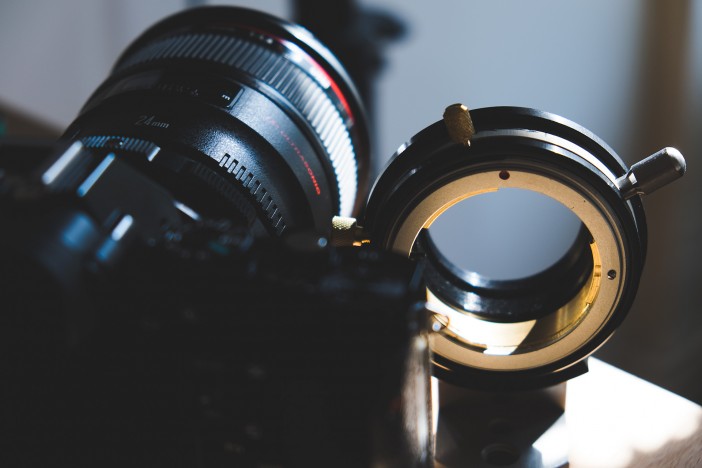 The adapters are made by Ciecio7 in Poland. It's great to see the CION adapters so soon. The camera is only just hitting rental shops. Pros shooting with the Sony F3, F5 or F55 can use the FZ version of the adapters, which aren't any more expensive than the E-mount / Micro Four Thirds versions.
Highly recommended!