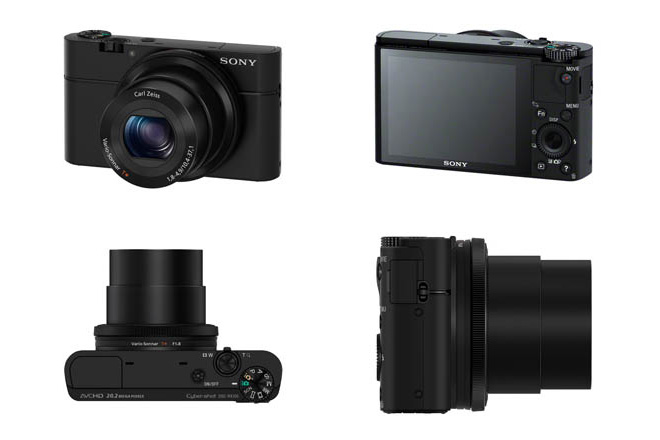 Regular followers will know I've been a big fan of the Sony HX9v (shooting this piece on it last year in Berlin), a compact camera and the first to do 1080/60p. The video mode of this camera (and the G lens) were superb even though it had a small chip and lacked manual control. Resolution and detail was great and the stabiliser was out of this world.
The updated HX20v is a bit of a disappointment, it seems like a very small incremental update. But Sony have just put that right big time with the RX100, their large sensor flagship compact, building on the highly regarded large sensor R1 of years ago but in a much smaller body.
Here are the initial specs from Digicame-Info via Photo Rumors
13.2 x 8.8 mm (vs approx. 19 x 14 mm of GH2 and G1X) Exmor CMOS sensor 1 inch type (same as Nikon J1)
Effective number of pixels 20.2 million
1920×1080 60p AVCHD video 28M
Monitor – LCD (4:3), 3.0-inch, 1,229,000 dots
Lens – Vario-Sonnar T *
The focal length is 30-108mm (4:3) equivalent 35mm, 29mm-105mm (16:9)
The brightness of the lens is F1.8-4.9
Minimum focusing distance is 5cm, wide-tele 55cm at the end
The standard number of shots (conforming to CIPA) 330 sheets / min – 165
30-valve second shutter speed is 1/2000 in the manual
ISO sensitivity (100 and 80 in the expansion), NR ISO125-6400 by Auto: Auto ISO125-25600 in the
Second continuous shooting is 10 frames / second 2.5 frames / continuous shooting in priority mode in normal mode –
Still images JPEG, RAW
Size 58.1 x 101.6 x 35.9 mm
The weight (including battery and Memory Stick Duo) 240g
So, some initial thoughts…
The camera this most reminds me of is the Nikon J1, but with far better optics and LCD plus 1080/60p.
The Zeiss T* should be very nice value for money if it is a good upgrade from the HX9v. The G lens on that was a cut above all the other compacts and if anyone remembers the Zeiss T* lens on the last large CMOS Sony of this ilk, the R1, that was also of very high quality. This lens on a DSLR would cost a bomb.
Unlike Canon's G1X (which I didn't like due to the very poor AF, cheap build finish and sluggish controls) the lens is much faster – a lovely F1.8 at the wide end and a better than average F4.9 at the 105mm equivalent long end.
Nice to see raw for stills in there, something Sony's HX9v lacked despite being their flagship compact.
Question mark over manual control in video mode but of course 1080/60p at 28Mbit, if it is anything like as good as on the HX9v should be very exciting on the larger sensor.
Another question mark over low light performance as the megapixel count (20MP) seems a bit high for a roughly Super 16mm sized sensor though – low light performance might take a hit.
Sony have gone for a Nikon J1 sized sensor. The lens starts at 10mm with a 2.7x crop, which gives you 27mm equivalent. The quoted focal length of 30-108mm might be down to a slight crop for image stabilisation.