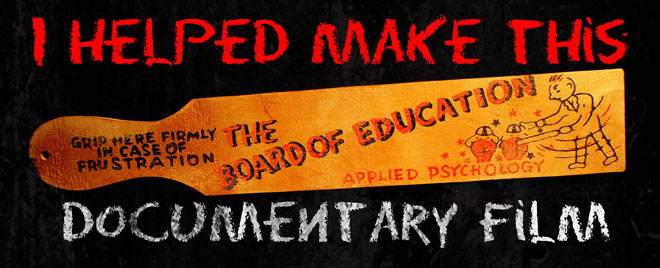 Please back Jared and get this film made! Even if you just want to buy the Fader ND or monitor – you will be supporting a great cause and a great filmmaker.
Jared Abrams from Wide Open Camera asked to interview me recently and I was happy to chat about all things DLSR video. I've also decided to become a backer on his film The Board of Education which I really want to see made.
Not only that but the Kickstarter returns are generous too – for $105 you get a Lightcraft Workshop Fader ND from a huge 77mm down and for $225 you get a IndiProTools 5″ monitor worth $275. Amazing!! Of course you get a copy of the film and your name on the credits plus more. Lets help Jared reach his target and get the film made and ship the goodies. Only 3 days left now and the target is within sight.
The Board of Education is a pretty emotive documentary. 200,000 kids are beat in schools across the US every year. Jared says "a large percentage of these students have some type of disability or suffer from autism. That fact drove me to start this film. It raised so many questions about our education system that I felt I had to explore the issue further.  We will travel the country and bring this topic to light with candid interviews from people that represent both sides of this polarizing issue."
Corporal punishment is illegal in the UK, Taiwan, Ukraine, Spain, Sweden, Russia, South Africa, Norway (as early as 1889), Italy and Germany… The list goes on. But corporal punishment still goes on in the US.
Meanwhile you can read the interview with me, Andrew Reid, at Jared's site Wide Open Camera
Vitaliy Kiselev releases new GH2 hack and Official GH2 firmware on the horizon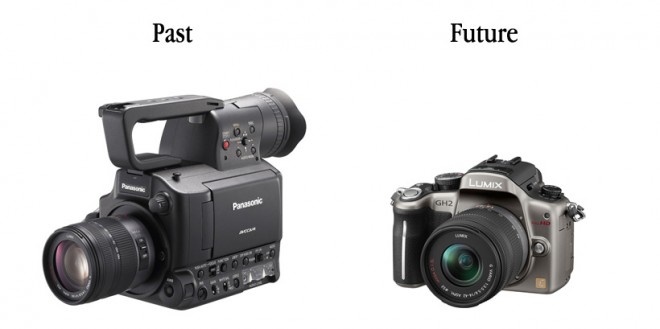 Vitaliy has been hard at work again and has released version 3.63 of the GH2 hack to his test team, and in a few days it will be public. The updated PTools software brings some new features to the hack not seen before on the GH2, such as the ability to change the high ISO limit in video mode, variable MJPEG frame rates and more.
Now Panasonic themselves are getting in on the GH2 fun. They've announced they'll be bringing a major official GH2 firmware out in December that contains "a new video mode".
It may help Vitaliy rather than hindering his efforts because the differences in coding can be analysed to further his (and his team's) understanding of the firmware. Panasonic have also listened intently to the demand for higher bitrates. It's speculate that thew new official firmware will include a new high bitrate MJPEG / MP4 mode which could have several deeper improvements such as increased resolution and 25p, but Panasonic are obtuse. In fact their official page only states something about 24Mbit 'easy to edit' video, which implies MP4 like on the new GX1 because the wording they use is the same as on the specs page for that very camera (the GX1 has 25p on the PAL model in MP4 mode, no 30p MJPEG thankfully). I do believe we will get some interesting stuff in this update. The update will also improve noise reduction at high ISOs.