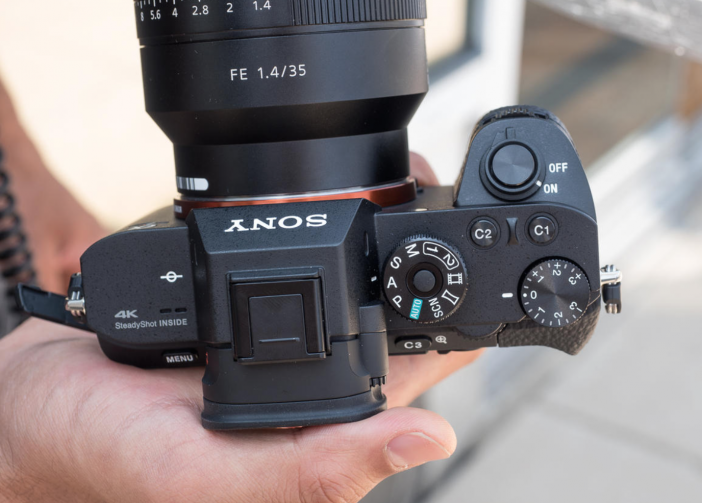 [pullquote]Picture by Lori Grunin / view more hands-on photos of the A7R II at CNET[/pullquote]
The Adorama Fair on the 14th June provided a hands-on with the Sony A7R II according to user reports.
I haven't verified the claims so take this news with a pinch of salt for now, but with or without salt the A7R II is looking very tasty indeed.
According to Faymus Media on the SonyAlphaRumors forum, the A7R II 'eliminates' rolling shutter in Super 35mm video mode.
It could be that Sony have engaged a global shutter for full pixel readout which would make a lot of sense considering just how many pixels there are to shift on this beast! Sony refer to an 'anti-rolling shutter' feature in the RX10 II press release but I have seen no official mention of it for the A7R II yet. Since they already have S35 sensors on the market with a global shutter readout and the A7R II having arguably the most advanced sensor yet produced by the company, let's not rule it out.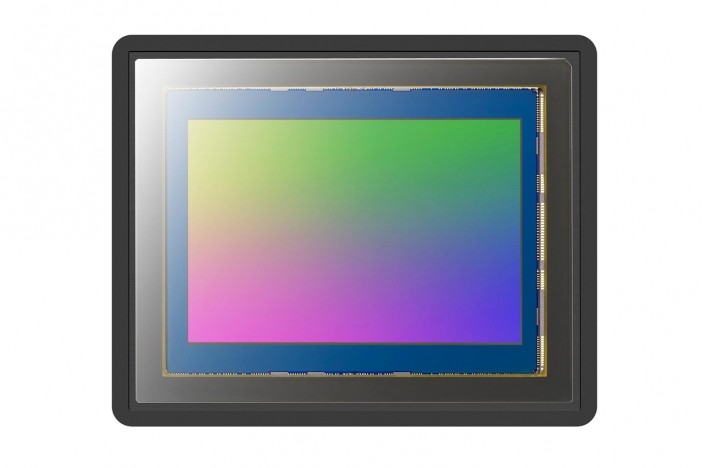 A pro feature we are sure about in the A7R II is S-LOG. Due to the insane sensitivity of the A7S, S-LOG 2 posed a bit of an issue – a native ISO of 3200 which made very strong ND filters necessary in brighter conditions. User reports coming out over the weekend suggest this has been lowered to a much more 'normal' ISO 800 on the A7R II. However as the model at Adorama was likely pre-production, I am minded to think of the A7 II which started off at 800 and rose to 1600 by the time of release for "reasons".
Photographers meanwhile will appreciate user reports that Sony have moved to 14bit raw for the A7R II's massive 42MP stills, vs the compressed 11bit raw of previous cameras.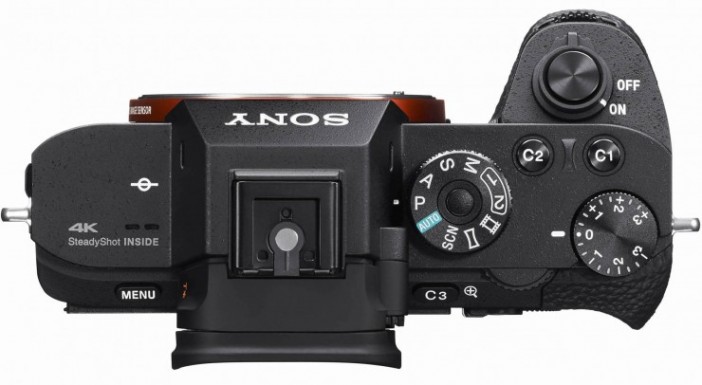 Now let's touch on Canon, where we can repeat the age-old EOSHD mantra of "what on earth are they playing at?"
Time and again they let their advantage slip through their fingers. The 50MP sensor in the 5DS is based on yesterday's semi-conductors manufacturing, without going into too much technical detail you can imagine it as a lazy stitching together of some 5 year old Rebel sensors. No 4K video, no backside illumination for lower noise and no copper process for cooler running or faster shooting rates. At this rate of no-progress, Canon might have to concede to becoming a Sony (or even Samsung) customer, annulling the sizeable investment in CMOS technology Canon have made to get ahead in the first place (remember the low light advantage they had over Sony for years and years across all APS-C / full frame cameras?)
It is laughable the 1D C doesn't even have a firmware update for peaking, while Sony have gone onto do internal 4K recording from a 8K full frame sensor for $3000. This is an absolutely killer A7 series camera from Sony. The one thing I don't like however, is it appears they are forcing us to buy two of them again! The staggered release dates they have for the A7 range very successfully persuades filmmakers who are early adopters to buy the A7R and then do it all over again when the more video / low light optimised A7S comes out a few months later. I did it the first time and will likely end up doing the same this time. If they came out at the same time we could make a much more rational choice based on our needs between the two versions – fairer for the customer.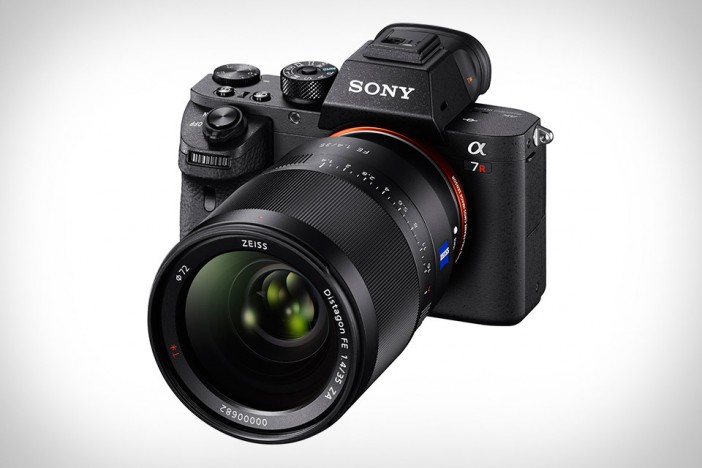 As a Canon 1D C owner, am I slightly tearful? Seemingly obsolesce beckons in an untimely way for a camera that retailed for $12,000 just a few months back. Not so. I do think that Canon's imaging path is more optimised for colour than dynamic range which could explain the 2 stop shortfall we see there (barely 12-stop) to Sony at 14+. If so that would make it more palatable. I do love the colour I get from the 1D C. Canon don't lack for 4K either, they've had this lovely sensor in the 1D C shooting it beautifully since 2012. It is SHEER MADNESS that Canon have limited their best full frame 4K sensor to a tiny niche shipment of $12k / $8k DSLRs. It is the most underexploited sensor in the world today when it comes to its 4K capability. The 1D X of course, never had it.
The Canon 5D Mark IV must pick up where the Canon 5DS failed and give us more modern, copper based CMOS technology that shoots 4K. The technology Sony are providing us in the A7R II makes me excited to be alive. The by-the-numbers approach of Canon does the opposite.
And one more thing
Here are the slow-mo resolutions of the RX10 II – I am pleased to note that 240fps is (almost) 1080p with hardly any crop.
240fps = 1824 x 1026
480fps = 1676 x 566
960fps = 1136 x 384
Those are for quality priority mode. In time priority mode you get longer continuos bursts of slow-mo to the buffer before it stops by sacrificing some resolution and image quality (the biggest hit is in vertical resolution, making for a very wide letter-box aspect ratio).
240fps = 1676 x 566
480fps = 1136 x 384
960fps = 800 x 270
More user experiences to add?