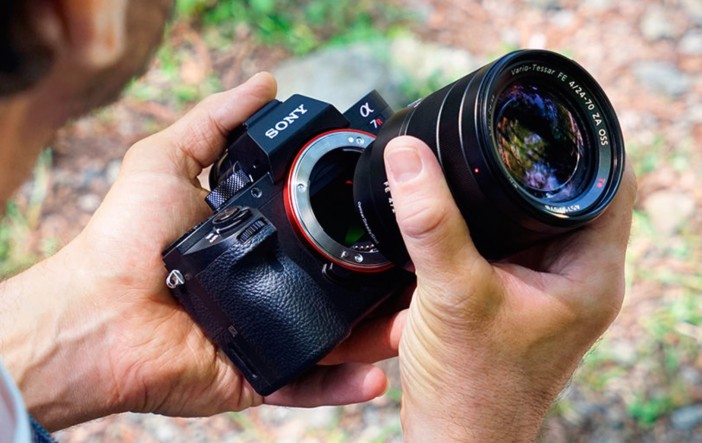 Sony just made another quantum leap.
They have added internal 4K across the board to their new cameras, the A7R II, RX10 II and RX100 M4.
There's some exciting new technology that makes all this possible. I'll also touch on the RX10 II's party trick – incredible slow-mo abilities.
[youtube]http://www.youtube.com/watch?v=1Jor_WkheaE[/youtube]
For those waiting for that camera body that does absolutely everything, the A7R II is finally it in terms of specs.
We finally have all those much anticipated features in one body like 5 axis image stabilisation, internal 4K, and because it is mirrorless it won't handle like a 1970's camera with an LCD bolted on.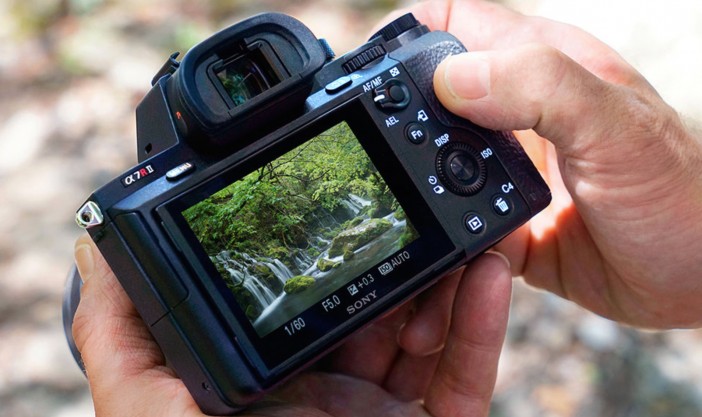 Interestingly Sony have made special mention of AF speed improvements for Canon lenses. If you attach your existing Canon lenses to this Sony body you should get very reasonable AF via the latest Metabones adapter. This seems to be Sony being pragmatic, because nobody dumps their large lens collection overnight in favour of newer models that can only be used on a Sony. If you do buy Sony FE lenses they have numerous advantages though – more modern optics, smaller physical size and silent AF. The A7R II features Hybrid AF in video mode with these lenses.
The 4K picture in video mode comes from the entire full frame sensor area with no crop, but this is pixel binned on the chip. However switch to Super 35mm mode (remember Speed Booster makes this full frame anyway) and a 5K full pixel readout kicks in like on the A7S. This 5K crop of the 8K sensor allows the S35 4K image to be oversampled by a factor of 1.8x. In theory this will offer less moire, less aliasing and less rolling shutter than in full frame mode.
The 42MP sensor probably won't lend itself to top of the range performance when it comes to rolling shutter – but lets wait and see… Incidentally the sensor does do a full 8K (7952 pixel horizontally) 42MP readout in stills mode when the silent shutter is enabled and readout is 3.5x faster than with the older CMOS technology.
Thankfully the bitrate for XAVC-S in 4K mode is 100Mbit/s (like on the GH4) and not 50Mbit/s like on the AX100. The codec is H.264 based. You get 30p and 24p in NTSC mode and 25p in PAL mode. The HDMI output is also 4K.
The great thing about Sony adding internal 4K finally, is that it is confirmation the video optimised A7S II will also get it. That only one of Sony's own models gives me doubts over owning an A7R II is a very bad sign for the competition, who currently – lets face it – have no answer to Sony's specs.
RX10 II and 960fps
The RX10 II is the super-zoom 1″ sensor bridge camera we know well, retaining the same constant F2.8 Zeiss lens (24-200mm) but this time it has internal 4K and some crazy slow-mo frame rates. The RX100 M4 is the pocket size version. Continuous recording in 4K is a big difference between the two – it has the usual 29 minute cap on the RX10 II but due to heat issues the RX100 M4 is restricted to 5 minutes, which limits its usefulness for event and interview situations.
For the first time the RX cameras get S-LOG 2. But the big news here is the slow-mo performance…
980fps (1000fps in PAL cameras), 480fps and 240fps.
Sony's innovation in semiconductor technology is evident here as well. The sensor has a unified memory architecture like the forthcoming Nvidia GTX 1000 series of PC video cards. My understanding is the buffer memory for video and continuous shooting is on the same die as the CMOS sensor itself which makes for much faster access and makes those very high frame rates possible, before the pictures are emptied to the memory card.
The stacked sensor and memory result in 5x the readout speed of conventional sensors.
The RX 10 II and RX100 M4 also have anti-rolling shutter technology which corrects skew on the fly, with no need to fix it in post.
The RX10 II only has a small crop in 4K from 24mm to 28mm at the wide end. The 240fps slow-mo almost uses the entire sensor giving 26mm at the wide end, this reduces to 28mm in 480fps and 41mm in 980fps.
Slow-mo has a quality priority and recording time priority mode. In the lower quality mode, the crop increases a little bit more.
Availability
July for the RX cameras and August for the A7R II. Pre-orders will be taken from mid-June onwards at B&H.
See the summary of all specs for the A7R II.
Specs for the RX10 II and for the RX100 M4.
EOSHD Opinion
At $3200 the Sony A7R II is by no means a camera that the masses can afford but it is accessible enough to be a game changer in the way the 5D Mark II was for video. We've had a few cherries drop from the tree before but never like this. The A7R II is a veritable basket of cherries.
While other cameras have offered 4K compromised by heavy crop factors (GH4), difficult to edit codecs (NX1) or ridiculous pricing (1D C) – Sony have succeeded in balancing it all out. Low light performance shouldn't disappoint given the new sensor design. In this regard it is likely to soundly beat the Canon 5DS R and Nikon D810E when the ISOs rise. The maximum is 102,400.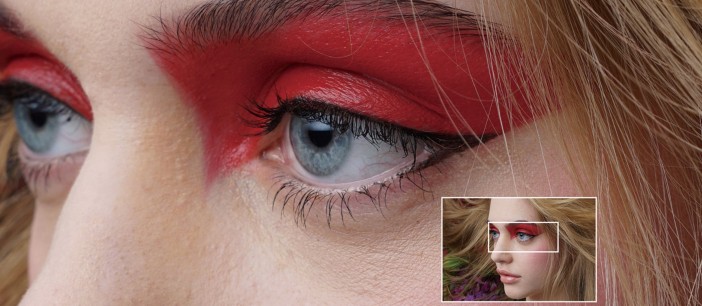 The RX10 II looks to be creatively very interesting with the extreme slow-mo abilities. This is a great run & gun camera for 4K and certainly a lot cheaper and more capable than a certain fixed lens Canon 4K camera of a model number I merely forgot in my month off from the site. The ability to maintain a constant F2.8 from the Zeiss zoom is a killer feature for video.
One thing is clear – almost all out cameras are made firmly obsolete in a technological sense by the A7R II.
Whether that power on paper translates into feelings and ideas however, is not always the case. The sheer detail of 4K can be clinically revealing of faces and unflattering. In my time off from EOSHD during May I began to wonder if the 'space race' of camera technology may have lost sight of what actually makes a flattering picture, leaving it more and more up to the cinematographer to inject a more organic feeling into over-detailed images by using softer lenses and softer lighting. This is a consideration necessary to bring the excitement and A7R II internet hype down to a more realistic level.