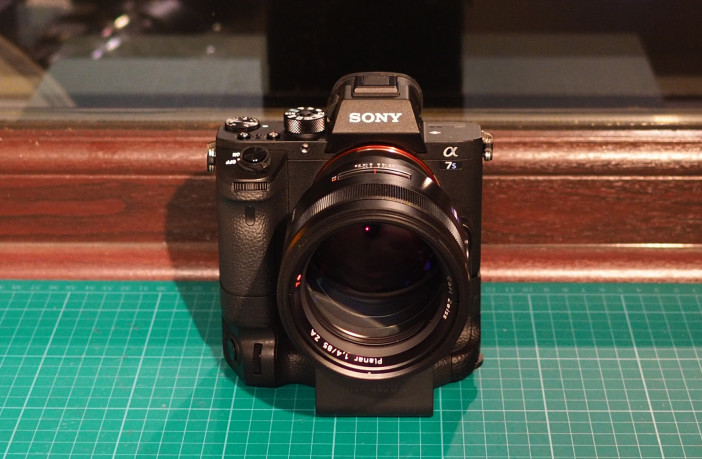 We head into 2016 with a treasure chest of great cameras but how exactly do the mirrorless and DSLR cameras rank for video?
I do these charts just once a year – either in late-December or early-January. Same thing really, unless on January 1st, Canon announce the 5D Mark IV, Nikon ship a 4K shooting D5 and Sony surprise us with an A7S III – at least I am sure the first two won't happen!
It can be hard keeping up with all the new releases and how they figure in the palette of filmmaking, what they offer in terms of look. So this year I have two additional charts which are equally as important as the main one.
Also I have narrowed the focus of the chart to include only mirrorless and DSLR class cameras and not professional cinema cameras. Sorry C300 II, FS7 and KineMAX users! I'm pretty sure you will have other reasons to buy those and not just do it on an image quality for-the-money basis. This is a buyer's guide for consumer / enthusiast cameras and the original Blackmagic cameras, before they started to gun for mainly just pros with the URSA.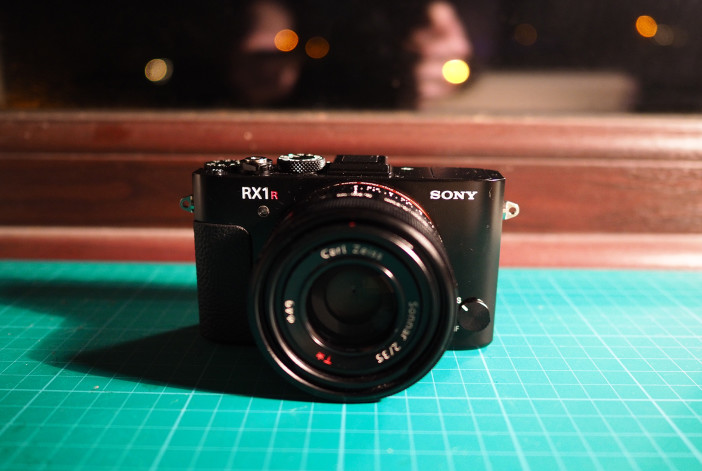 New Character and Rendering chart
There's a tendency at the moment to judge image quality based on aspects which are easiest to quantify with numbers. How high and how big? How many Ks and how many stops?
Another kind of roundup is required. Ranking images only on outright technical performance does some some great formats a big disservice. The second chart therefore is all about feel and the soul of the image.
The Digital Bolex D16 heads up this chart along with my other favourite, the 5D Mark II shooting 14bit raw.
The motion cadence of the CCD sensor in the Digital Bolex D16 with global shutter is just extraordinary, like none of the CMOS cameras. It really makes handheld footage look so much better than with a long GOP codec. The difference isn't small. Then there's the raw workflow, obviously and the very analogue way it captures light. On both the D16 and 5D Mark II (raw) colour has an extraordinary quality to it.
Also there's the texture of the image, the grain of the 'film'. I often try and avoid noisy high ISOs on 99% of cameras I actually love the ISO 1600 of the older 5D Mark II. Why? For black and white that film-like noise grain in raw is just damn sexy. It is the only camera I make noisy on purpose! Everything else goes blotchy.
Now you can say noise in this case is a weakness, a smaller Super 16mm sensor is a weakness. Nope. I don't think in terms of crop factor with Super 16mm, I think in terms of several decades of beautiful lenses. A crop factor for me is a negative when you crop into a lens not designed for the sensor size you're using. With Super 16mm lenses there's no crop, you keep the overall rendering – and on some of these vintage lenses it knocks the socks off many of the newer more clinical high spec full frame lenses*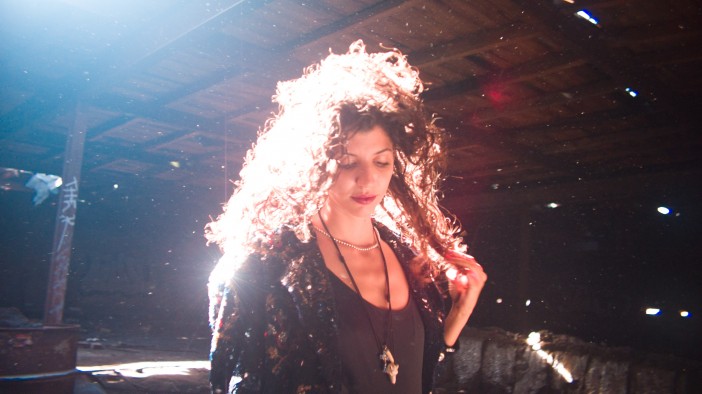 So I hope that gives you an idea of why the second chart was introduced. I don't want to gloss over the special stuff out there just because they don't shoot 4K and weren't released in 2015. Of course most of that second chart is not 'general purpose', some of it is quite niche but they are so often the better choice over the latest and greatest specs monster that wins a lab test.
The cameras are ranked in order of video quality (stills aren't taken into account on this chart). In the main chart, only the latest models are included since putting all the cameras and variations on it would make for a very hard to read chart which very small image quality differences between cameras, which would be completely moot compared to other aspects like price or ergonomics. For example we don't really need to evaluate the difference between the GH1, GH2 and GH3 all over again, they are known quantities and I think 99% of buyers will gun for a newer model like the GH4! However I have reserved a spot for some of the older classic models that still offer up something unique today in the 'honourable mentions' section, along with others which couldn't quite make the top 20 but deserve to be considered for some image quality & cost related reasons.
Chart A – Technical Performance Awards
Sony A7S II (4K S-LOG)
Canon 1D C (4K C-LOG)
Sony A7R II (4K S-LOG)
Samsung NX1 (4K, Gamma DR)
5D Mark II and III (Magic Lantern Raw)
Blackmagic Cinema Camera (2.5K raw)
Panasonic GH4 (4K – optional V-LOG)
Panasonic G7 (4K – less crop than GH4)
Panasonic GH4 (4K – Standard picture profile)
Samsung NX500 (4K, 2.3x crop & no Gamma DR)
Sony RX100 IV and RX10 II (1″ 4K and high quality 120fps, 240fps HFR)
Sony A7S (internal 1080p)
Sony RX1R II (internal 1080p)
Nikon D750 / D810 (full frame, flat profile)
Nikon D5500 / D7200 (APS-C, flat profile)
Panasonic LX100 (4K, but no interchangeable lenses)
Canon 5D Mark III (1080p factory settings, without Magic Lantern raw)
Nikon D5300 (APS-c, no flat profile)
Olympus E-M1
Olympus E-M5 II
Chart B – Character and Rendering Awards
(Stand-out models only. Also, lens dependant)
Digital Bolex D16
Magic Lantern full frame 14bit raw (Canon 5D Mark II and III)
Canon 1D C
Sony A7S II
Sony A7R II with Speed Booster
Blackmagic Cinema Camera 2.5K with Metabones Speed Booster
Samsung NX1 (4K, very 'alive' image with an electric energy similar to C300)
Sony RX100 IV (due to slow-mo 120fps and 240fps HFR)
Nikon D750 and D810 (Flat)
Sony RX1R II (beautiful lens, stealthy A7R II quality 1080p)
Chart C – Ergonomics & Shooting Feel Awards
Samsung NX1 (responsive, well laid out, excellent build quality, top panel LCD, excellent LCD and EVF, very direct controls, good menus)
Olympus E-M5 II (superb stabilisation, wonderful body design especially with the Olympus battery grip)
Panasonic GH4 (logically laid out controls and menus, many video related features to assist shooting)
Nikon D750 (superb build quality, top panel LCD and articulated screen)
Panasonic G7 (very light and logically designed, many video features)
Canon 5D Mark II (raw workflow advantages and superb build quality)
Canon 5D Mark III (ditto)
Sony RX1R II (best of the Sony ergonomics, fast and responsive, smallest full frame camera with sharp 1080p)
Nikon D5500 (light, very large articulated screen, good physical control layout and menus)
Canon 70D (very effective AF during video shooting, good overall body design)
Figure 1 – Top two: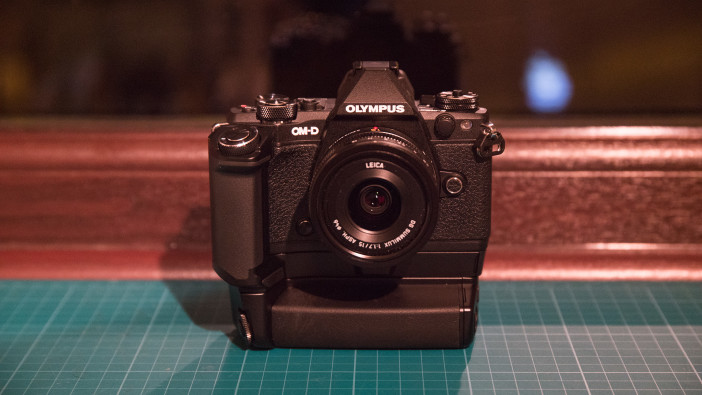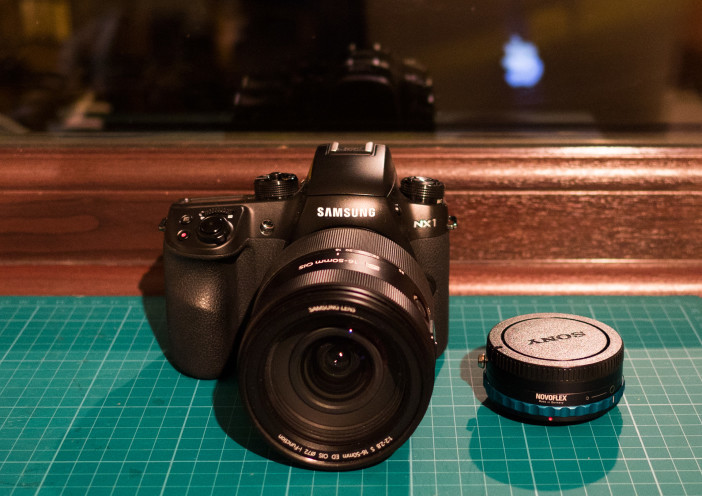 Not as pleasing to shoot with:
Sony A7S II / A7R II (occasionally laggy, slow start-up times, poor menus, small buttons, physical control scheme lacking in soul)
Nikon D810 (heavy, no articulated screen, limiting mount)
Canon 1D C (heavy, lack of video functions, no articulated screen)
Sony FS100 / FS700 (fiddly, odd button placement and slow)
RX100 IV (poor menus, fiddly)
Previous charts
Honourable mentions

Good value for money
Canon 50D and 7D (Magic Lantern raw)
Blackmagic Pocket Cinema Camera (raw and ProRes)
Sony A6000 (XAVC S 1080p, full frame with Speed Booster)
Panasonic G6 / GX7 (detailed 1080/60p)
Panasonic GH2 (detailed 1080/24p)
Unique feature set for price

Blackmagic Production Camera (global shutter 4K)
Panasonic FZ1000 (super-zoom 4K)
Olympus E-M1 (5 axis stabilisation)
Olympus E-M5 II (5 axis stabilisation)
Canon 70D (smooth AF, Magic Lantern raw)
Sony RX100 III (cheap, small, good quality 1080p)
Q&A
Q: Why does the A7S II head up the chart ahead of the Canon 1D C?
A: Although in some instances I prefer the image from the 1D C and Canon LOG is certainly easier to get right colour-wise, the A7S II leapfrogs it on the technical chart due to better low light performance and wider ranging feature-set, as well as 1080/120fps for slow-motion capability.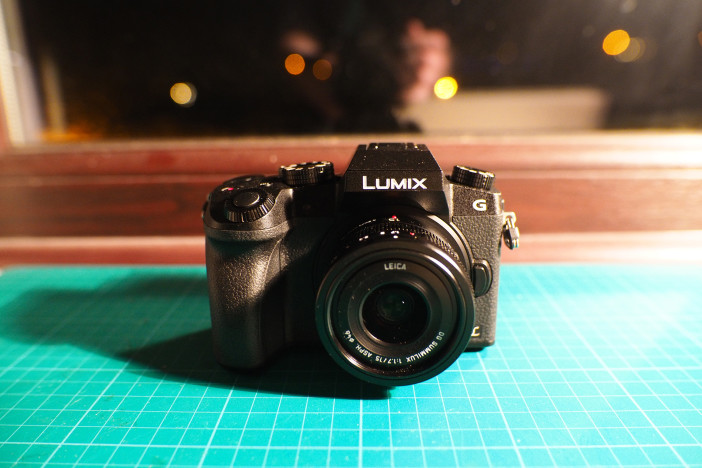 Q: What's the best value for money on the chart?
A: The 5D Mark II with Magic Lantern raw video gives superb character for £650 used. The Samsung NX1 gives the best outright technical performance for the money but the issue of lenses may cloud the question of good value, depending on what lenses you already own. The NX1 is compatible with modern Nikon and Sony A-mount lenses (Novoflex adapter has aperture control for each) as well as legacy SLR mounts such as Canon FD, M42, Olympus OM, Contax Yashica. Not compatible – Leica M, Metabones Speed Booster and Canon EF lenses will be without aperture control. In many situations depending on what lenses you need to buy the Panasonic G7 may offer the best value for money.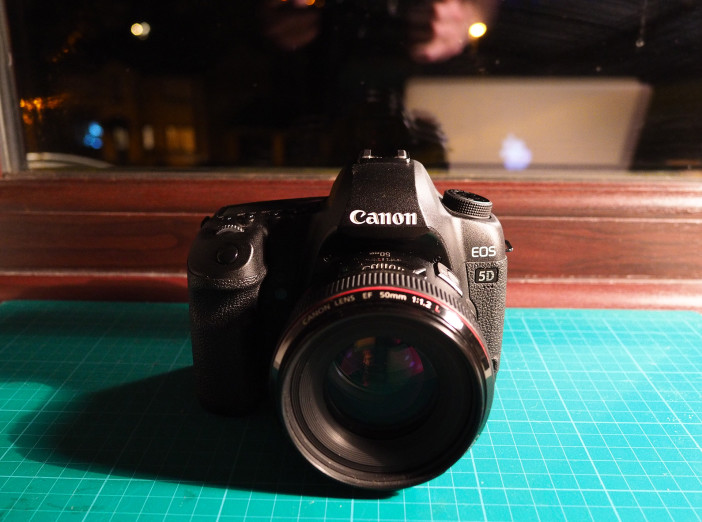 Q: What's the easiest camera to use on the chart?
A: For those familiar with DSLRs the Nikon D750 offers the most straightforward shooting experience, without the complexity of the Sony menus, small fiddly buttons and S-LOG 2 workflow. It's very easy to grade and doesn't overwhelm with many video features. The D5500, G7, GH4 and NX1 are also easy to use, as long as you acclimatise well to their individual control layouts and ergonomics. The NX1's H.265 codec is now directly editable in Adobe Premiere like H.264.
Q: What's the most responsive camera?
A: The Samsung NX1 has the snappiest operation, very quick start-up time and minimal lag on the video record button especially compared to the Panasonic G7 and GH4.
Q: What's the best in low-light?
A: The Sony A7S II with full frame lenses. The Sony A7R II in Super 35mm is an equal up to ISO 12,800 especially with Speed Booster. The Canon 1D C follows closely behind as long as you keep under ISO 12,800.
Q: What are the maximum usable ISOs for the others?
A: The Samsung NX1 is 1600, but 800 is recommended. GH4 is 800, with 400 recommended especially in V-LOG mode. The G7 is similar but doesn't have V-LOG. The Blackmagic Cinema Camera is 1600 with 800 recommended. The 5D Mark II with raw is 1600 with 800 recommended and the 5D Mark III is 3200 with 1600 recommended. The D750, RX1R II are happy at and below ISO 1600.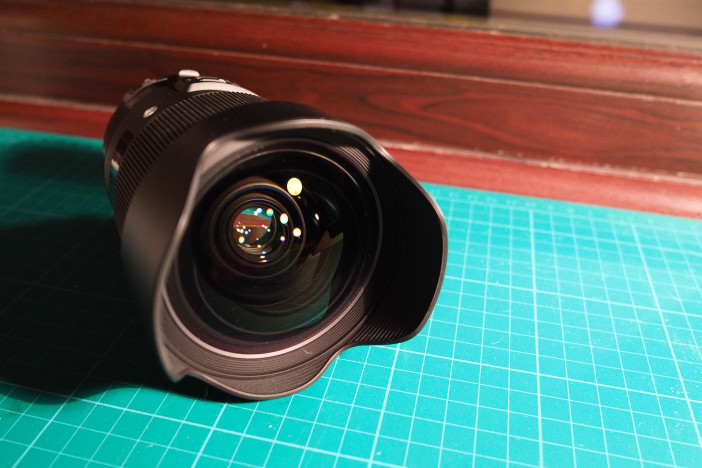 Remarks on individual models
Samsung NX1
A superbly detailed image with crisp codec and some of the nicest colour available for the price. Incredibly low noise floor at ISO 800 and under. Exceptional S zoom lenses and a Zeiss-quality 85mm F1.4 prove Samsung's expertise doesn't stop at sensors and image processors. Dynamic range a little more limited than LOG shooting cameras and rolling shutter on the severe side.
Canon 5D Mark II with Magic Lantern raw video
Best colour for the price, best overall full frame rendering for 1080p. Beautiful film like grain at higher ISOs. Very simple to shoot with but post is more involved. Downsides include very large file sizes (64GB for just 12 minutes at 1080/24p) and workflow with up to 2 transcoding steps, first from MLV format to Cinema DNG and then possibly to ProRes if you don't plan to do all editing in DNG / Resolve.
Olympus E-M5 II
This model features absolutely the best built in stabilisation by a mile, far better than the current Sony system in the A7S II and A7R II. You will obtain almost completely locked down tripod shots without a tripod, so a very good handheld choice for discrete documentary work. Image quality however is very mediocre with moire issues.
Nikon D750
This is quite a fuss-free choice for those who don't care about 4K, LOG or raw, especially for users with large Nikon lens collections and those looking to shoot stills in the classic DSLR way. The 1080p from this camera is of high quality and grades well in the flat profile. Also the full frame 1080/60p is better than the A7S's 1080/60p but the APS-C crop mode on this camera is much poorer, avoid.
Canon 1D C
The LOG profile on this camera is superior to S-LOG 2 and the codec offers a 5x higher bitrate as well as internal 4:2:2 colour sampling for the 4K. This often makes for a superior image over the Sony A7S II but it has a slight dynamic range short fall and a bigger weakness in terms of more noise at high ISOs.
*****
* With Super 16mm lenses like the Kern Switar 26mm F1.1 you have the look of a very bright lens (beautifully gradual vignette and glowing centre-frame) combined with a much deeper depth of field. Try doing that on full frame while stopped down at F11 for a deep depth of field, you would have to fake it in post. That's just one example of why it's important not to use outright technical perfection (i.e. sensor size) as your only judge.