The 4K full frame S1 is on my desk at EOSHD HQ and for the first time it's the final released camera that is shipping to stores, with firmware version 1.0. I couldn't offer any original files from my shoot in Barcelona as the firmware back then was version 0.7. So now's your chance, if you're wondering how good the initial 10bit codec is at just 72Mbit or how well it grades, to download my files and have a look for yourself…
Rec.2020 colour is used in 10bit mode along with a Hybrid LOG Gamma curve, which make the source files particularly good for grading.
Broadly speaking, the Panasonic S1 H.265 codec carries on a trend that began with the Samsung NX1 in 2014 towards replacing H.264, but it's been such a slow trend that advanced compressed RAW formats are now available that balance smaller file sizes, ease of playback and editing with image quality as well. Sony for example, on the upcoming A7S III is said to be using H.265 compression in their RAW codec which is an interesting hybrid of the two. Blackmagic of course now have BRAW on the Pocket 4K camera. Initially the Panasonic S1 will use normal H.265 at quite low bitrates, no raw, before a paid firmware update later unlocks higher bitrates in 10bit and V-LOG, but still no raw. The Nikon Z6 will get ProRes RAW via HDMI "from May/June onwards" and that's free, so something for Panasonic to consider there.
The 10bit 4K offered out of the box right now on the S1 is equivalent to 140Mbit H.264 (similar to a Nikon Z6 or D850) but half the file sizes. The bitrate is listed as 72Mbit in the menus but that's not a constant bitrate and varies depending on the workload presented to the encoder by the images you're shooting. Unlike the Fuji X-T3 10bit H.265 there is not yet an option to select a constant bitrate mode. I do wonder if Panasonic held back on certain advanced codec options on the S1, to leave room for a S1H or video orientated model later. Everything they have told me so far says that the S1 is a video oriented model, but it clearly isn't to the extent that the GH5 is.
Clip sizes are incredibly compact given the quality.
The H.265 4K 10bit files are recorded to the DCIM folder with photos, so there's no PRIVATE directory folder to navigate as there is on a Sony camera, thankfully. The file format wrapper is MP4 but no option for MOV. The camera uses a broadcast safe RGB range in 10bit of 64-940… A bit like shooting 8bit at 16-235, this prevents the clipping of highlights and shadows by your display, PC or NLE. So all that's fine.
You have to be in creative movie mode on the dial to access the Rec. File Format option for 10bit H.265 HDR. In the stills mode it only shoots 8bit 4K. That's not ideal, in my opinion.
Only the Rec.2020 Hybrid LOG Gamma picture profile is available in this 10bit mode, there is no standard picture profile. There is a helpful Hybrid LOG Gamma View Assist so you don't have to shoot from a low contrast image so that's ok… After all the 10bit mode is designed to deliver far more dynamic range than the standard 8bit codec with standard picture styles including Cinelike D.

Image quality
So without further a-do about something, what do I think to the image quality?
I've had experience of quite a few 10bit cameras, which have failed to deliver the promised image quality advantage due to too much compression, banding, macro blocking, smoothed-away noise grain, plastic texture and even inter frame noise reduction bugs like those found on the Sony FS5 when it first came out. Here, things are much better. There's a significant step up in dynamic range from the standard 8bit video modes, not least due to the fact that Hybrid LOG Gamma is only available in H.265 10bit.
The image is incredibly creamy, and the codec even maintains a film-like noise grain and organic texture – very rare for H.265 at low bitrates. Low light performance is utterly remarkable and FAR ahead of not just the GH5 but the GH5S as well.
72Mbit may seem ridiculously low but it is above the 100Mbit Sony codec on the A7 cameras, and 140Mbit equivalent, beyond this point the visible advantages aren't linear with the increase in bitrate. The X-T3 has a VERY good 4K 10bit H.265 codec at 200Mbit and even 400Mbit ALL-I but the S1 is easily competitive. ALL-I gives better motion cadence and looks very cinematic but it comes at the cost of image quality per-frame and huge files sizes. The X-T3 10bit codec at 400Mbit ALL-I has similar file sizes to 8bit MJPEG on the 1D C and 1D X Mark II!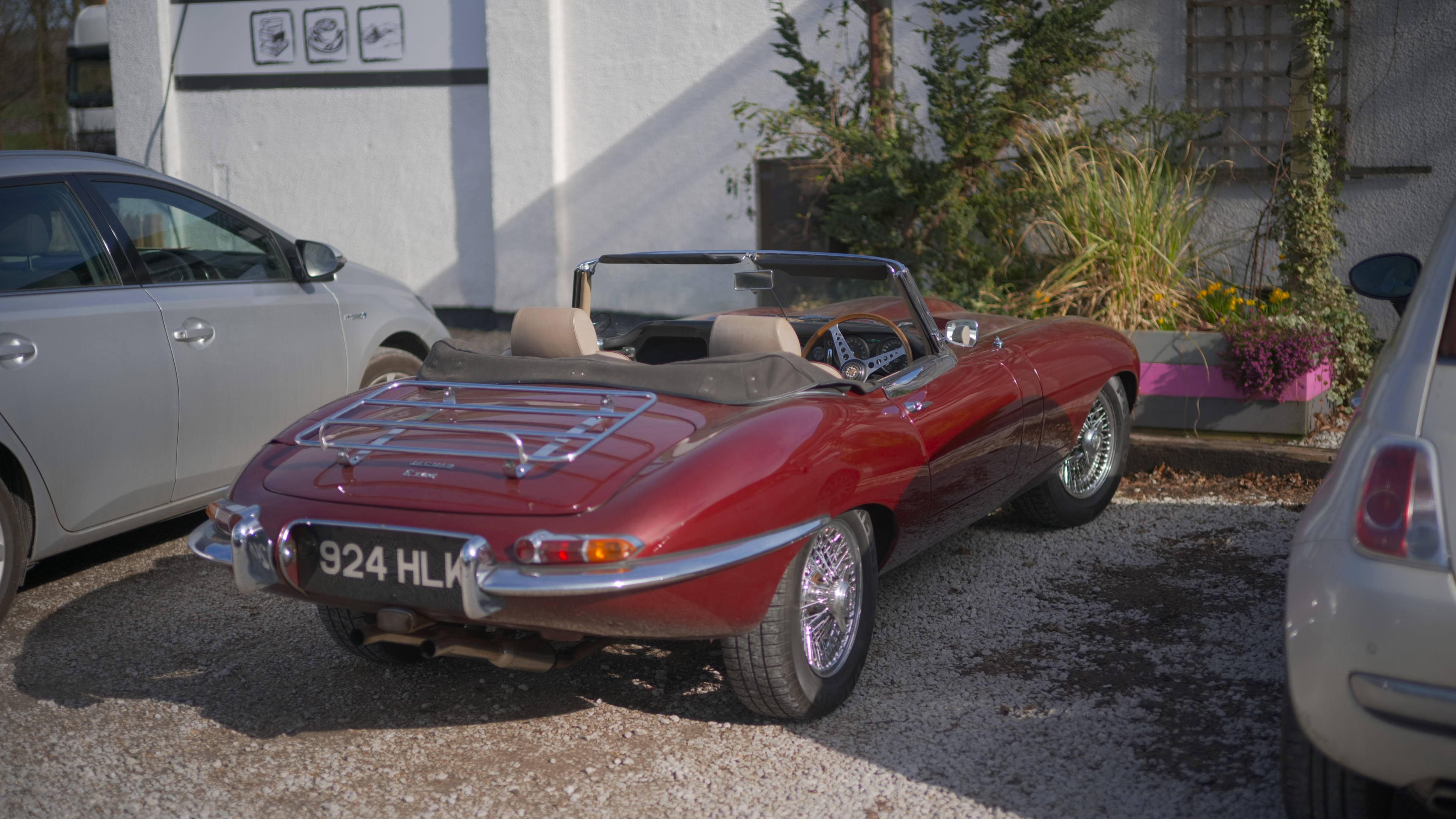 From initial inspection, there seems to be a much smaller difference between 72Mbit H.265 and 400Mbit H.265 than is implied by the numbers and especially compare to the older H.264 format at 400Mbit on the GH5. That is equivalent to 200Mbit in H.265 in terms of the amount of compressed data so again the numbers don't tell the whole story in isolation.
My only concern is that NLEs are starting to recognise files shot in Hybrid LOG Gamma and automatically apply a gamma curve to convert to a punchy HDR image. Final Cut Pro X does this and you may need a workaround. I like to use Hybrid LOG Gamma as a recording format to grade from and make use of the extra dynamic range in my own way without having a gamma curve forced on me by Apple or Adobe. So Panasonic needs to work closely with these companies to ensure better user experiences.
H.265 10bit 4K now playback smoothly on most modern machines, due to better hardware acceleration. It's no longer the case that support is lacking for basic playback and editing of H.265 like it was when the Samsung NX1 came out.
I'll have my full review of the Panasonic S1 coming along shortly on EOSHD so stay tuned for that.