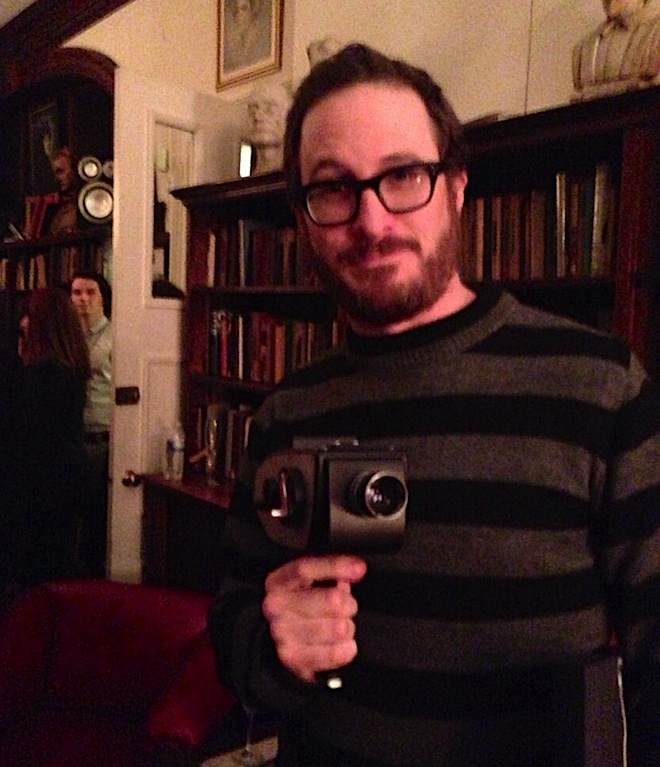 The D16 Digital Bolex – pictured above in the hands of the biggest 16mm advocate of all, Darren Aronofsky
Does the Digital Bolex have Blackmagic on the back foot? A friend Roald Christesen recently got in touch, to share some footage shot with the CCD in the upcoming Digital Bolex. He's a developing new Cinema DNG transcoding software and has been testing the sensor as part of that process.
The image this camera produces is looking superb.
[vimeo]http://vimeo.com/59829500[/vimeo]
Above: sample footage from Roald – with the Digital Bolex sensor (from raw Cinema DNG)
Uncompressed raw is basically a direct sensor tap.
The Digital Bolex camera features a Truesense Imaging CCD (ex-Kodak). As there's no image processing pipeline, just debayering – the sensor pretty much determines the image from the camera.
So by looking at a development rig with the same sensor, we get a glimpse of what the Digital Bolex can do.
Here are some full resolution frame grabs (2304 x 980) from Roald's test rig, processed with his own software to 10bit Apple ProRes. Click the images for the full res versions: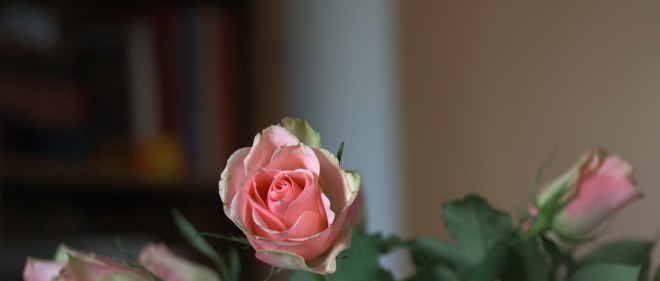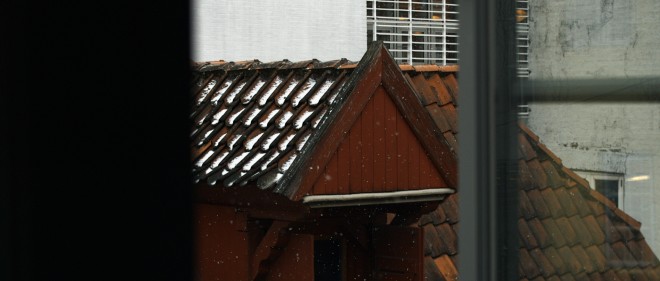 As you can tell – this camera is silky smooth and cinematic at the native ISO and under. I have the ProRes clips but have not uploaded them yet – but I can tell you motion cadence is very nice indeed – MUCH better than on a rolling shutter CMOS.
Take it away Mr Christesen:
Native ISO and low light performance
"I used the Truesense Imaging KAI-04050 (as Digital Bolex). [The native] ISO of KAI-04050 seems to be approximately 200, I measured it with a photo light meter from Gossen. With Gain at 30 db this is equivalent to ISO 6400, but the image becomes noisy. Gain of 12 db results in ISO 800, which looks good, and gain at 16 db equals to ISO 1280 which also is OK.
"The noise structure is very fine viewed on a 13″ laptop. I have the possibility to view footage in a 2K cinema soon."
Aliasing, moire and resolution performance
"The sensors have very low moire and good edge sharpness. Only at very thin contrasty lines there is visible red/blue errors. But much lesser then some examples from the BMCC. This could be optimized in the debayering part of the software in future."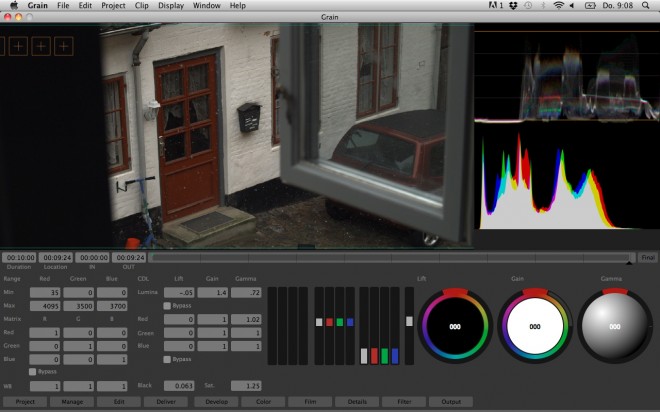 Above: Roald's transcoding app for Cinema DNG (Software user interface is not final) – click the image to enlarge
Roald's Conclusion
"Blackmagic (CMOS) images and my (CCD) images are very different in sharpness, colors, noise pattern etc. I liked a few BMCC videos on vimeo, but the newer ones from the first users often looks unsharp with bad colors and contrast. Maybe because of the new workflow, where users have to do more in post. Maybe because of bad exposure.
"The greatest disadvantage is the rolling shutter of the BMCC which for me disqualifies it for many purposes.
"Compared to the Ikonoskop I get a much better image out of the box (with the Digital Bolex's sensor). No magenta issue. Since the KAI-04050 is of the same line as the KAI-02150 (Ikonoskop), all other aspects are nearly equal (dynamic range, etc.) (Editor's note: But for much less money!) I have also a smaller camera with the KAI-02150 and will do some testing with it later on."
EOSHD Conclusion
There's definitely room in the indie filmmaking market for a global shutter raw shooting camera under $3000 – to say the least! The detractors are wrong.
It is about having a choice. CCD is a different beast to CMOS.
For me the sensor size isn't an issue. Yes 16mm is small. Much smaller than a DSLR – but it is the interchangable lenses that matter more than the size of the sensor. As Arronofsky proves there's always room for the small format of 16mm in high end movie production. Much of his work is shot that way. He's no shallow depth of field junky. Some of my favourite DSLR work has been shot stopped down at F5.6.
You don't always want a creamy background but when you want it you can get it on 16mm due to the lenses. The Switar 26mm F1.1 for example can be shot with wide open for a shallow depth of field. It's a beautiful lens. It would also be great to use all those fast T2 and faster 16mm and Super 16mm zooms without vignetting or infinity focus issues.
The CCD sensor in this camera (Kodak's sensor division is now a separate company Truesense Imaging) seems to have cleaner resolution than the Blackmagic Cinema Camera – and that certainly doesn't lack when it comes to fine detail. The pixel pitch is finer on the smaller 16mm sensor so moire and aliasing is less of an issue here.
Low light – well clean ISO 800 (and 1250 at a push) are all of what most people with a set of lights will need. For the natural light shooters, it won't be a FS100 type low light king out on the streets at ISO 6400 that's for sure. I think the Digital Bolex will benefit quite a lot from fast apertures. Anything else (i.e. the kit F4 lenses) will need quite a lot of light.
I like the final design of the camera – the follow focus built into the mount is ingenious and just what the camera needed, though I hope the crank handle can be replaced with a more traditional follow focus wheel.
For the money it is a total bargain and something I would buy. Let's hope they are made in large quantities.