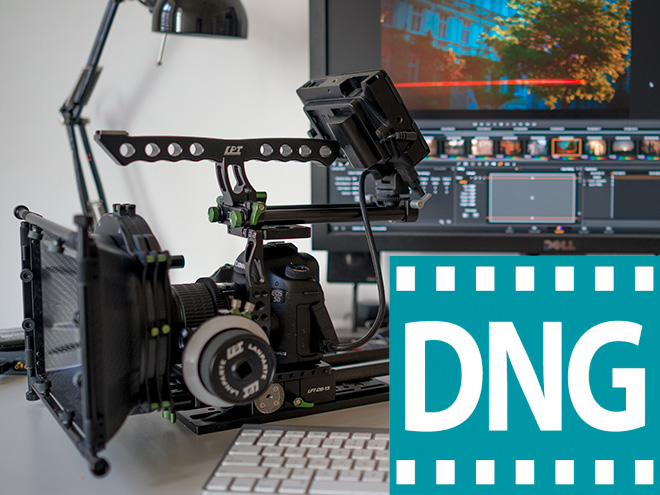 Above: the Canon 5D Mark III with Magic Lantern raw video recording. Check out the EOSHD book here
Due to demand Adobe are finally putting Cinema DNG support back into Premiere. What's more it is a fully featured implementation with realtime playback like Resolve and GPU accelerated debayering. Adobe's existing debayer of Cinema DNG gives the best image quality out there so I have high hopes for Premiere come October.
Of course this is very welcome news for Blackmagic and Canon DSLR users who shoot raw and need a fully raw workflow based around Cinema DNG.
The BMCC 2.5K and 5D Mark III give you the best bang for buck right now in terms of image quality.
But there's good news for Sony F5, F55 and Canon 1D C users too. Adobe is improving support for the 1D C's 4K MJPEG files and adding support for Sony raw.
Interestingly Panasonic's new codec AVC Ultra will be supported too, as well as 64 bit ProRes.
Here's Adobe's full statement from their blog –
"Responding to rapid changes in the industry with the move to Ultra High Definition 4K formats and beyond, Premiere Pro's outstanding native media support has been given a major boost this release. New native file format support for Cinema DNG, Sony RAW, Phantom Cine, improved MJPG from Canon 1DC, Sony XAVC Long GOP, Panasonic AVC Ultra (Long GOP), 64 bit ProRes decoding (Mac OS X 10.8 or higher only), and support for exporting XAVC up to 4K and AVCi200 is included, and Cinema DNG can be debayered on a supported GPU for even better performance. For the highest resolution, RED Dragon 6K is also natively supported, with full RED color science built in. And if a high-powered system isn't available, improved capabilities for relinking from proxy media back to full resolution, combined with brand new editable sequence settings, make this kind of work much easier."
It is a massive update and Adobe will roll out new features as well. Check out their full blog below for the details on these.
Adobe will demo the new Premiere CC update at IBC this month and will make the update available on Creative Cloud, October 15th 2013.