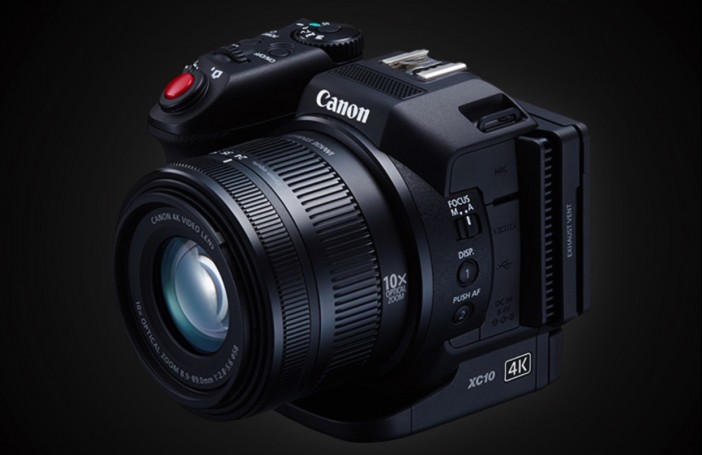 Canon have a real problem in my opinion. They're not listening to enthusiasts at all.
They claim the XC10 is an "enthusiast camera" and for aspiring filmmakers.
Actually it is a POV camcorder where you want a bit better quality than a GoPro.
The XC10 is something pros would find far more useful than the aspiring auteur, because it has a fixed zoom lens, small sensor and no interchangeable lens mount. That's not very cinematic.
For the past 5 years enthusiasts have lived by that mantra. Enthusiasts want a large sensor and a choice between sensitivity and resolution (which is why the Sony A7S and A7R make so much sense). They want 4K video with interchangeable lenses for under $2000 which is where the Panasonic GH4 and Samsung NX1 succeed.
Does Canon disagree with us? Do they think we want a small sensor and a clinical video lens? Is it 2005 or 2015?
Aside from a POV camera to be bolted to the inside of a car or to a helmet, the other XC10 selling point is as a stills / video convergence camera. Vs the GH4 which is a true hybrid though, the XC10 has some major shortcomings. It has no raw for stills. The official promotional video from Canon shows clipped highlights with a yellow cast and a lifeless clinical look from the lens. Still there is more life in the lens than in the model who appears to have been directed to act like a robot on antidepressants.
The XC10 costs the same as a 5D Mark III (around $2500). A 1″ sensor in place of a full frame one for stills?
As anyone pricing up a Panasonic GH4 and zoom lens knows, that's not value for money. The GH4 has a larger sensor and wide range of more versatile zoom lenses, for cheaper.
On the one hand Canon are coming up with win after win for pros – the C300 Mark II is carefully considered and the Canon 5DS appeals greatly to pro studio shooters, landscape photographers – even some of the medium format market.
But enthusiasts have been crying out for 4K and a decent codec on Canon for years. That's necessary in 2015 just to compete. Look at the Panasonic GH4, Sony A7S and Samsung NX1.
So to have this turn up first on the XC1 is a bit gutting.
Remember the 'hairdryer' stye concept 4K camera from a few years ago? We made fun of it.
Since then camcorder sales have fallen dramatically, beaten into submission by all the other devices that shoot video – like DSLRs and smartphones.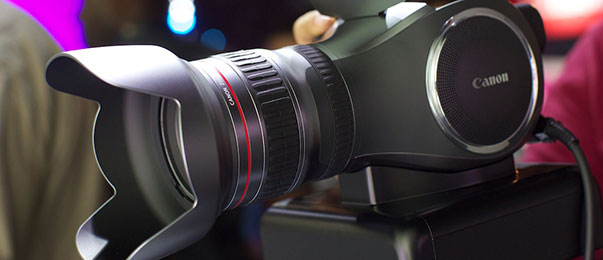 Why Canon does not seem to want to push video on their DSLRs any more is a mystery, because they started the whole thing. The 5D Mark II and Reverie was an eye opener for pros. Consumers not pros were the ones making the initial fanfare about this high end enthusiast camera and they did so in their tens of thousands. Pros took notice and Canon were able to have a successful Cinema EOS launch, in part off the back of that consumer fanfare.
In return pros have had everything they wanted and enthusiasts have had to turn away from Canon if they wanted better video.
Yet look around the internet and nobody is being as harsh as they should be. It is sad to read page after page of glowingly positive coverage of new camera releases. Editorial has become advertorial. Everybody is protecting their personal relationship with the manufacturer. I am not. I just want to shoot.
I won't be doing so with the XC1. The 1″ CMOS sensor on the XC10 is a 2.7x crop. A 13MP CMOS sensor likely developed by Canon themselves. It's too small but the slow F2.8-F5.6 non-constant aperture lens is the real problem given Sony coupled their 1″ sensor in the RX10 with a F2.8 constant zoom of the same 10x reach for under $1000. And that's a Zeiss!!
This slow "Canon 4K video lens" combined with the small sensor will offer flat looking clinical images at anything other than extreme telephoto.
Drone camera?
For drone video the zoom reach is pointless. The zoom cannot be controlled remotely and the stabilisation isn't good enough to use the lens at anything other than the wide end on a drone. It really does make no sense to consider the XC10 for drone work against alternatives like the GH4 with a tiny wide angle prime, such as the Olympus 12mm F2.0 or SLR Magic 10mm T2.1.
Alternatives
Panasonic offer 4K from a 1″ sensor and longer, faster Leica zoom lens for $799. Canon's offering differs by lowering the megapixel count to just 12MP from 20MP on the FZ1000 and downgrading the lens. It's a stop slower at the long end and way shorter. The codec is still H.264 like on the FZ1000 but it records at a file-size busting bitrate of over 300Mbit/s. Canon are charging $1700 more over the FZ1000 for that privilege. When you consider the much higher cost of media as a result – and realise you need CFast 2.0 cards like this for 4K – you are looking at an extra $640 for just 50 minutes of 4K record time.
Meanwhile the Panasonic LX100 offers a larger 2x crop Micro Four Thirds sensor and 4K video from a 2.3x crop portion it. However it has a much more useful super-fast Leica F1.7-F2.8 lens, whereas Canon have gone for reach.
I'm not going to pretend the XC10 is all negative though. There's a built in ND filter which the Panasonic FZ1000 lacks. Canon LOG is welcome, though it is likely the superior GH4 will get LOG in a firmware update soon. The internal codec is 4:2:2 compared to 4:2:0 on the GH4, though 4:2:2 is available out of the HDMI of practically everything else including the GH4.
If you don't need 4K then the Sony RX10 is worth a look too. This shoots 1080p in XAVC-S at 50Mbit/s and has a built in ND filter. The main advantage of this camera is that it is less than half the price of the XC10 yet with a far superior Zeiss 10x zoom constant F2.8 lens.