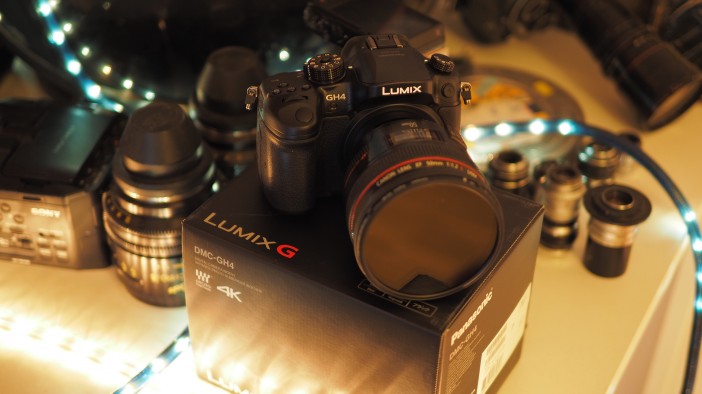 [pullquote]Comment on the forum[/pullquote]
This is probably the most revealing interview I can remember with a Canon exec. Barney Britton and Rishi Sanyal at DPR have asked not just tough questions, but the right questions!
Canon imply a small GH4-like 4K camera is "under consideration" and they want to satisfy demand from the news media industry.
That to me almost certainly means the 1D X Mark II will have 4K. That is Canon's news media camera.
But the question was about a GH4 / A7S style camera that shoots 4K.
DPR – "How are you addressing the demand for compact, 4K-capable cameras like Sony's a7S and Panasonic's GH4?"
Canon – Naturally I can't give you details of our future plans but we are fully aware that such requirements exist in the market. We're currently in the process of investigating, mainly to satisfy the needs of news media, and we have every intention of addressing this need in future products.
Be sure to head over to DPR for the rest of the interview
EOSHD Opinion
Does the news media even need 4K? I wasn't aware that demand in the fast turn-around business of news for 4K with huge file sizes and difficult to edit footage was very strong. If Canon want to satisfy their needs, they'd be better off sticking to 1080p!
A couple of other curious statements appear in the interview, which was conducted with Canon Inc (Japan) managing director, Masaya Maeda. He mentioned several times in the interview they are taking feedback from pros. When asked about the 5DS for instance, again Canon mentioned feedback from professional users and not from consumers as the don't see it as a consumer camera. Really?
Another very interesting take-away from this interview is that Masaya Maeda thinks a stills / video convergence will come first to the high end, not the consumer market. I have no idea which will drive demand for 8K the most but on convergence Canon are VERY late to realise it's coming! It's almost as if the GH line or Red never happened! Maeda said – "at the top-end we're going to see a fusion with still images and video. At some point 8K will come for that reason, in the future there will need to be one product that will satisfy both needs."
Canon's Masaya Maeda showed impressive candidness in this interview, a great improvement on a few years ago.
However my underlying feeling is they are late. There's a terrible slowness to innovate ahead of the curve. From my humble perspective they have sleep-walked through a period of strong sales and have very little new to show at the end to carry that sales momentum into the next era.
The momentum of the new era of imaging already started last year – there's no Canon answer to smartphone photography, no answer to consumer 4K, no answer to enthusiast mirrorless cameras, all emerging technologies and new markets, which are taking sales from Canon's traditional DSLRs of the 'last era'.