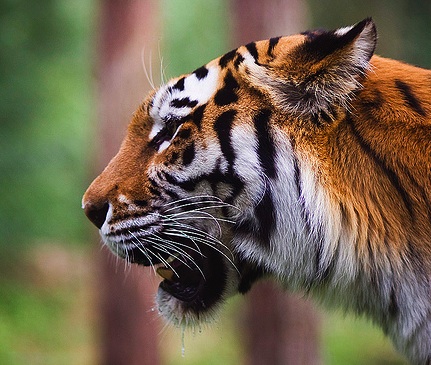 Above: a Canon 85MM F1.8 sample on Flickr: [url]http://www.flickr.com/photos/gerbren/3764379755/
DXOMark have begun doing for lenses the great work they did with camera sensors. That is to say comprehensive scientific rankings of outright performance plus (deep breath!) a break-down of results into more detailed areas, and that, erm, makes for some fascinating discoveries.
An interesting lens a recommend big-time tops (almost!) the new rankings, in position 2 alongside much more expensive company.
[url]http://www.dxomark.com/index.php/en/Lens-with-Camera/All-tested-lenses/Canon/Canon-EF85mm-f-1.8-USM/(camera)/436
The Canon EF 85MM F1.8 is a great lens for filmmaking with the 5D Mark II, it's really sharp even wide open and renders a beautiful image with fantastic bokeh. But I don't recommend it for other video DSLRs like the GH1 because it is an EF lens and there isn't yet an adapter with electronic aperture control. So you will be stuck at F1.8 – not necessarily a bad thing, but can be a bit limiting.
When Canon bring out a mirrorless video DSLR this lens will be the first on my list.
I currently have a Contax Zeiss F1.4 85MM which is a great lens for video – one of my absolute favourites, with the unique ninja-star aperture blades visible in the bokeh. But it's a very heavy manual focus lens, so the Canon may be more suited to some. The bokeh in the Canon is also incredibly smooth and milky.
If you're looking at fast F1.4 lenses, this one may be worth a look because usually I end up stopping down my F1.4 lenses to at least F2 to get acceptable sharpness. Especially at this middling price point.
Also, it goes without saying that the lens will probably leap in value now it's featured so highly on the DXOMark list, against mostly much more expensive Canon L lenses and top of the range offerings from Nikon.
Grab the Canon 85MM F1.4 on Amazon (US) – In Stock
Flickr Samples:
[url]http://www.flickr.com/photos/acafe/3117631191/
[url]http://www.flickr.com/photos/erikh_cj/3470538949/
Check out the rankings and a handy price / performance scatter graph at DXOMark here