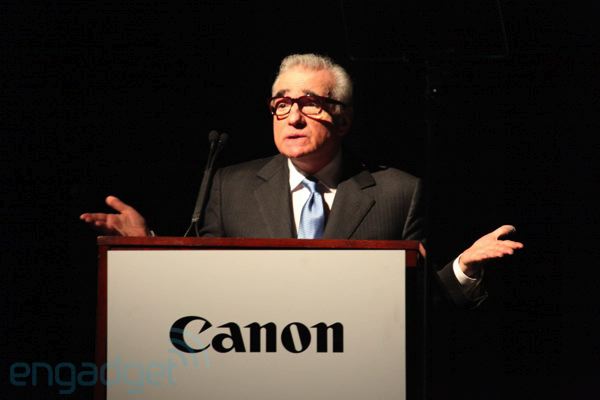 Canon's new Cinema EOS camera is here and it is 5D Mark II inspired in terms of design although not price! Costing over $16,000 the Canon EOS C300 has a far more compact and less cluttered design than the Sony FS100 or F3. The camera takes on the look of a DSLR with built in EVF. The camera will be available in January 2012.
Initial thoughts
It is not a DSLR killer due to the pricing.
It does not have a full frame sensor, since it is Super 35mm.
It has a 4K sensor but it is not a 4K camera. The output is just 1080p.
I love the design – far better than the Sony FS100 and F3.

Pros
4-2-2 10bit colour a nice improvement from DSLRs
8MP sensor means low light performance is good, fine film like grain
Form factor is superb – I much prefer the DSLR inspired ergonomics to the dated traditional video camera form factor
The Canon XF codec 50Mbps 4-2-2 MPEG based (I speculated this would end up on the 5D Mark 3 – I hope I'm still correct)
It is modular – add-ons for XLR, LCD, top handle, etc.
Cons
Pricing means rental only and I don't go for that
Although the sensor is 4K it only outputs to 1080p
60p only in 720p mode!
No AF or auto-exposure of any kind (for documentary, news, etc.)
More news as it comes…