Canon announce the 5D Mark III – EOSHD takes a first look
I thought I would die before this camera was released.
Continued strong sales of the 5D Mark II put paid to a revolution for the line, or an earlier release date. So the 5D Mark III is a very evolutionary camera. If it isn't broke – don't fix it. People do tend to forget what a power house the 5D Mark II was for video, and especially stills and many current owners are well satisfied.
However with Nikon bringing out updates for their chief rivals for the premium Canon DSLRs, Canon needed to react.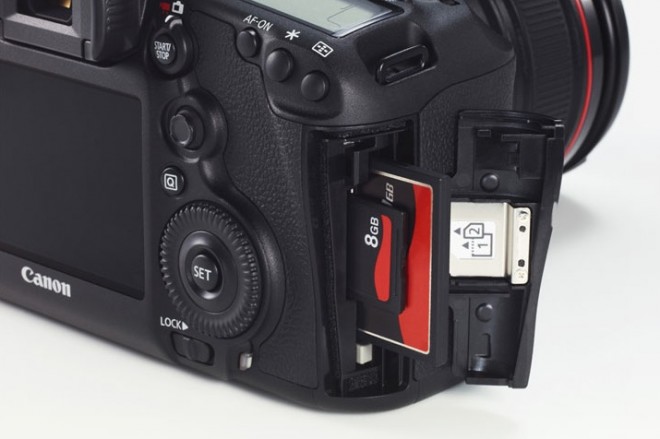 Full frame video
Usually I criticise Canon heavily for being too reactionary and evolutionary rather than revolutionary like Apple and leading the market with new ideas and taking risks.
This time I am going to be lenient on it simply for the fact that shooting a film with this $3500 DSLR is going to be a dream. All I ever wanted from a full frame sensor was better video image quality with no moire or aliasing and true 1080 lines of resolution and now I have got it, big time. The thought of shooting with this camera fills me with happiness.
Street date – End of March. Price $3500 body only. Europe pricing TBA.
Let us take a look at what it has to offer.
Some aspects of the 5D Mark 3 are controversial
Price
There's speculation that with so many amateurs and aspiring professionals (of both the stills and video variety!) having access to high quality gear for next to nothing and producing great results, that pros told Canon that the price point of the high end gear should go up, and that Canon agreed – at least to put some clear water between pro gear and the mid-range again. $3500 for the body only is certainly more than the 5D Mark II's launch price in 2008 of $2699.
However since then, Japan's economy has almost collapsed and their currency, the Yen has risen against the USD, GBP and Euro making their exports far less competitive. Most of the price increase is due to this, as well as Canon's firm belief that they can sell a camera of this calibre for a lot more than $2699. At that price the 5D Mark II was never left sitting on the shelves, not once.
$3500 compares favourably to the cheaper Nikon D800 because you are getting far better video quality. It also compares favourably to the $5000 Sony FS100 because you are getting a full frame sensor and a much more compact, ergonomic body for less money – and that camera is considered a bargain in pro terms any way.
Conservative evolution, megapixel count
There are some aspects of the 5D Mark III, which given the nearly 4 year gestation period are extremely puzzling. The megapixel count increase of 1MP is understandable for low light shooters but there is a growing clamour for Nikon D800 style super megapixel cameras in the 36MP region, which Canon has yet to respond to. With the merging of the 1DS into the 1D X, Canon badly need a 36MP+ 5D X to fill the gap for these people. As primarily a video and low light shooter, this is not something that concerns me. I am really happy that the 5D Mark III has been reigned back at 22MP for a cleaner, less noisy image in low light.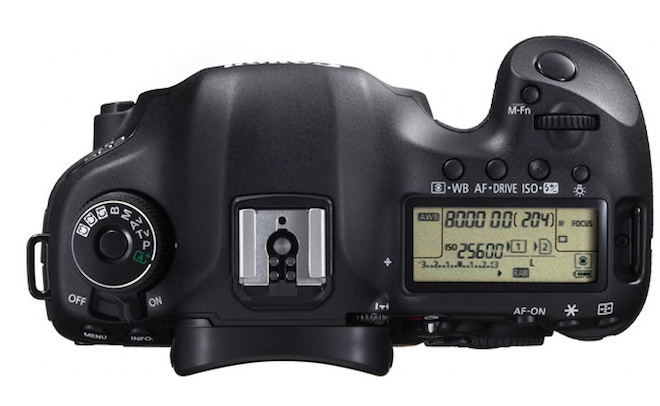 Lack of articulated screen
The screen is not articulated in any direction. It is understandable why it isn't on a flimsy rotating arm but it is not really an acceptable solution for video and live view to have a screen that cannot even be tilted up and down like on the NEX 7. Often when you're using live view, the tripod is lower than your eye line so a tilting screen is far more necessary than people give it credit for. Not everybody shoots with the optical viewfinder! When I was living in Asia I did find that the amateur and pro photography culture was of the conservative type – many prefer a viewfinder – and that's fine. But with mirrorless cameras people's opinions are slowly becoming more progressive toward live view implementation and usability. Canon have yet to fully respond to this.
Lack of 1080/60p
A lack of 60p in full HD mode is going to hurt quite a few potential buyers. This is hard to do on a full frame sensor, but would have been good for thousands of sports shooters and for filmmakers needing to create slow mo sequences. Canon it seems did not consider it important – which is puzzling – though I must say I am quite happy with 24p – 90% of what I shoot is at normal speed. If the sensor does not stretch to 60p – why not at least try 48p? It will be interesting to see if the Magic Lantern hack, which is capable of increasing the FPS for video on the 5D Mk2 can be adapted with some success to the 5D Mk3.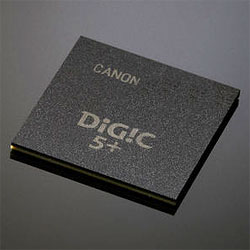 The good stuff
The 5D Mark III fixes moire and aliasing, increases resolution
The original Mk2 really shot 720 lines of resolution, possibly even less. The 5D Mk III, according to Canon, fixes the issues with downscaling the sensor to glorious 1080p. From the sample videos so far it looks very close to the Panasonic GH2 in terms of resolution, which is itself at the Canon C300 mark for resolution. The difference is the sensor. The 5D Mk III has a sensor in a different league to the GH2 and one that is far bigger than the Super 35mm sensor in the C300 and Sony F3.
ALL-I compression scheme
Long GOP codecs give a subtle but very detectable 'oddness' to motion. The bitrates have yet to be announced but I'm expecting them to be no lower than 40Mbit (why go backwards from the 5D Mark II on a DSLR which is so serious about video?) The 5D Mark III has the same image processor as the 1D X for half the price and a sensor which is similarly incredible in low light…
ISO 25,600 in video mode
Remember how stunning the D3S was in the Zacuto test? Now pair that kind of low light performance with a fast lens, an Intra frame codec with a high bitrate and of course the full frame sensor and you have a recipe for magic.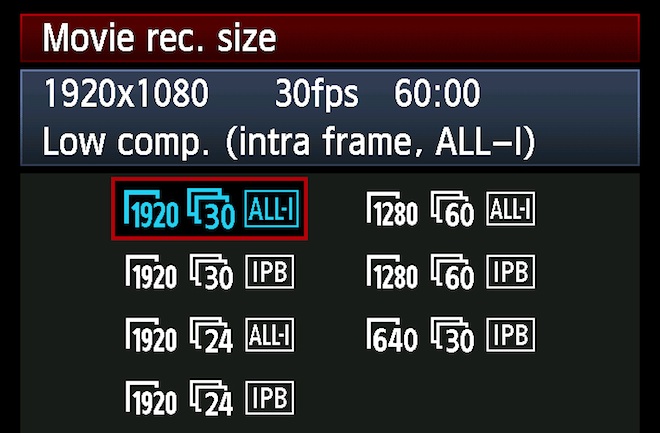 Above: the recording options in NTSC mode for the 5D Mark III. IPB is long-gop. ALL-I is intra-frame. Although the 5D Mark III does not do 1080/60p, it is expected that even resolution in 720/60p exceeds the 5D Mark II in 1080p due to better compression and sensor downscaling.
Video optimised lenses coming soon
AF does not excite me but silent AF motors do. They enable an electronic follow focus. I dislike the hassle of mechanical follow focuses, and the bulk. There is no reason in 2012 that we cannot have an electronic one which uses silent motors to rack focus as precisely as the best and most expensive mechanical follow focus. The actual usability would be the same as a normal follow focus.
Expect the first Canon video optimised lens with full time AF to be released alongside the next Rebel, release date TBC.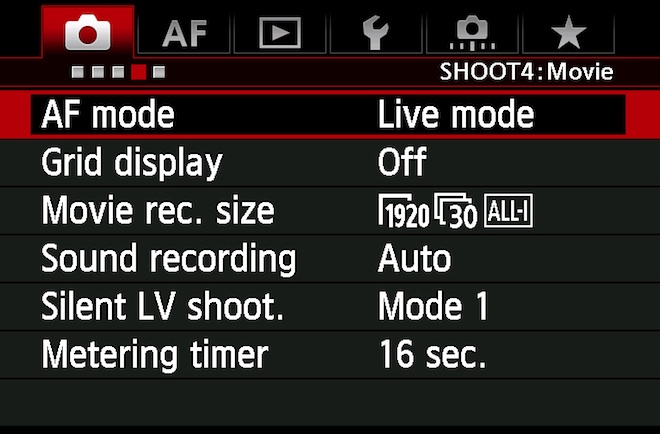 Manual audio control and monitoring
The 5D Mark 3 for $3500 has all of the 1D X's manual audio controls and ability to turn off AGC. That is a $6500 camera. Audio needed to be improved on DSLRs to avoid workflow issues with sync. Now it is very much ready for prime time.
HDMI possibilities
The initial announcement from Canon makes little of the HDMI capabilities, but there are possibilities to be explored here regarding an uncompressed 4-2-2 10bit output. Expect news on whether this is possible or not soon.
3:2 aspect ratio screen
This gives you a larger area for 16:9 video than the old 4:3 screen on the 5D Mark II. Anti-glare and resolution are also improved upon.
Timecode and clip-spanning
Although thanks to clueless European politicians the 29 minute tax limit applies to the 5D Mark III (globally, since Canon do not do regional PAL / NTSC models but one international one for all markets), the FAT 32 file system limit of 4GB per clip or 12 minutes has been overcome with file spanning. Recording automatically spans to another file when the limit is reached, without interruption.
Timecode is a surprising and welcome addition from the $6500 1D X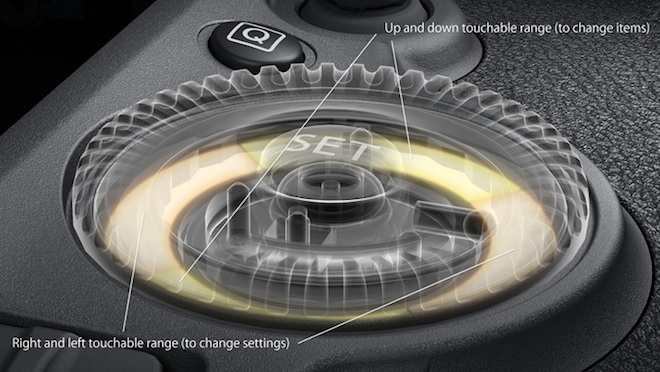 Silent control wheel
The 5D Mark III also gets the 1D X captive touch wheel for silent operation during video recording.
Metadata and thumbnails
Thankfully both video thumbnails and metadata are now stored by the camera in .THM files.
Reduction in size
Sensibly the 5D Mark III has a smaller body than the rather bulky 5D Mark III. The smaller the better in my view, since the tiny NEX 7 handles very well with the dual control dials and diminutive size. It makes some shoots far easier weight wise, although full frame lenses can still be rather large, especially fast zooms.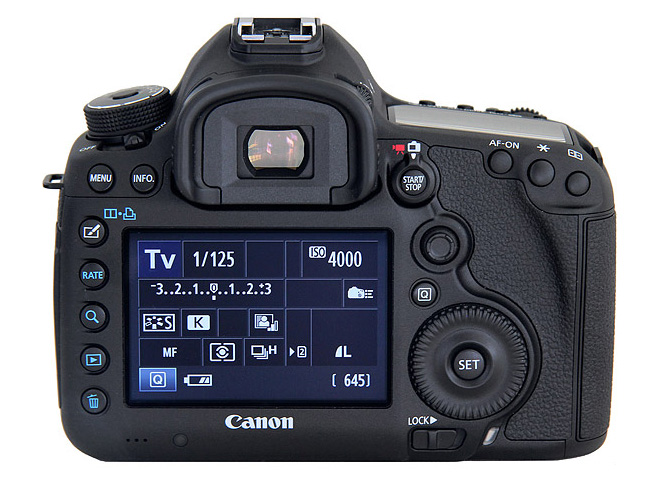 DSLR video for pros is not dead
Many pros are lucky enough and privileged enough to be able to shoot with very expensive equipment. But I will never forget the day I visited a medium sized production studio in Berlin. In an open plan office, a small team of 2 or 3 people were experimenting with 4 5D Mark IIs, shooting incredibly creative work for various blue chip clients around the city, punching WELL above their weight. For these people to get started and for those people at this moment in time, DSLRs are not just a b-camera they are a critical necessity, purely because of the image quality they delivery for the price. Please do not forget this, if you are a pro lucky enough to work day in day out on a corporate film set with rented gear. DSLRs for some are a livelihood, myself included.
To shoot with multiple C300 just is not cost effective for many people.
And aspiring filmmakers have been given an amazing gift – a lifeline in fact – that will see many exciting films.
DSLRs are Oscar nominated
At just $2500 the original 5D Mk II was good enough for The Academy in the hands of Danfung Dennis. The 5D Mk III is improving on a revolutionary camera – never forget this.