Blackmagic RAW has arrived on the Pocket 4K camera, meanwhile Cinema DNG has been remove due to patent claims, and basically being an obsolete format with poor performance and compatibility. I don't really mourn Cinema DNG, but it's a shame they had to remove it for legal reasons.
What's very interesting on the hardware side is how Blackmagic are able to deliver such a dramatic firmware update. A lot of consumer cameras have hardware based on ASIC chipsets. The Blackmagic Pocket 4K has a FFPGA (Fast Field Programmable Gate Array) which is a type of chip that can be completely reprogrammed at the hardware level by software commands. This is how Blackmagic are able to deliver such fundamental features as an entire new raw codec, which would have necessitated a hardware change on a normal camera.
Blackmagic are providing a BRAW Player as well for MacOS which allows quick preview and playback of clips from the Finder. BRAW clips are a single file unlike Cinema DNG, which is a folder of still DNG frames in sequence.

So this is a very welcome firmware update and it's a bit like having entirely new hardware inside a new camera.
BRAW offers compression options from 3:1 to 12:1 for smaller file sizes. That, along with the fact it plays back as easily as a ProRes clip from a single file, makes shooting RAW much more practical than it used to be. For software developers, Blackmagic is providing an SDK for BRAW so third party apps can support it.
BRAW for the Pocket 4K is part of Blackmagic Camera 6.2 Update which can be downloaded here
The video where Grant Petty does the Blackmagic Pocket 4K tear-down is well worth a look, give it a watch on Blackmagic's home page here.
Here's everything added (or in some cases taken away)!
What's new in Blackmagic Camera Setup 6.2
What's new for Pocket Cinema Camera 4K
Added Blackmagic RAW codec support.
Added Constant Bitrate 3:1, 5:1, 8:1, 12:1 recording for Blackmagic RAW.
Added Constant Quality Q0 and Q5 recording for Blackmagic RAW.
Added support for double tap on touchscreen zoom.
Changed tap to focus behavior to tap and hold to focus.
Removed CinemaDNG formats.
What's new for URSA Mini Pro 4.6K
Removed CinemaDNG formats.
No new features in 6.2 for other camera models.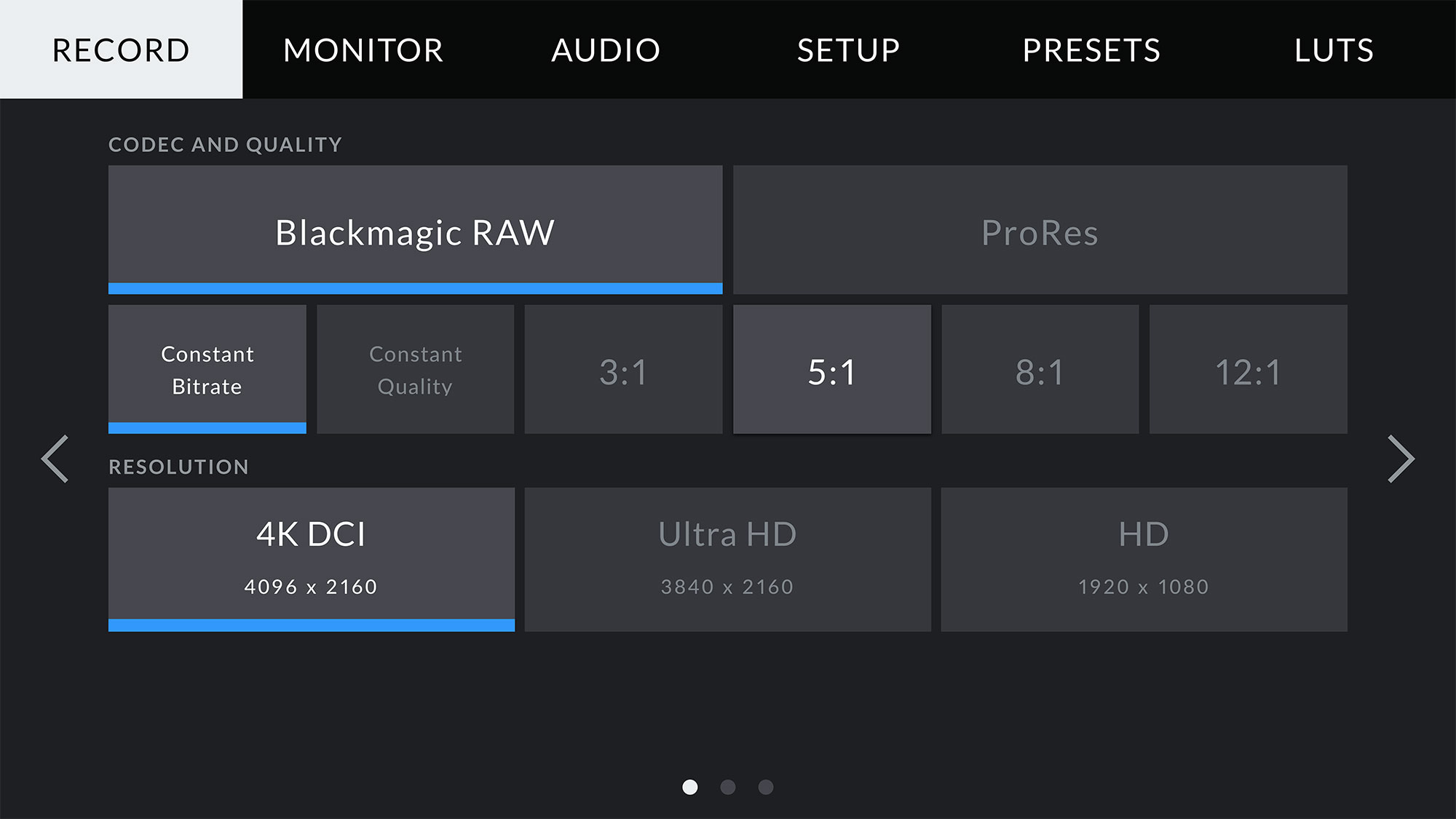 As you can see there's a constant bitrate (CBR) mode and variable bitrate (VBR) for BRAW.
The patent claim over Cinema DNG is very odd, as I thought it was a pretty open standard used by many cameras (including some Leica ones). Maybe it is to do with the compression methods used by the camera in Cinema DNG RAW mode?
I will look forward to test driving BRAW on my Pocket 4K camera and seeing what the editing performance is like on my modest-ish 5K iMac and MacBook Pro.
Blackmagic could well now be giving us the best codec on any mirrorless or DSLR style camera for filmmaking.