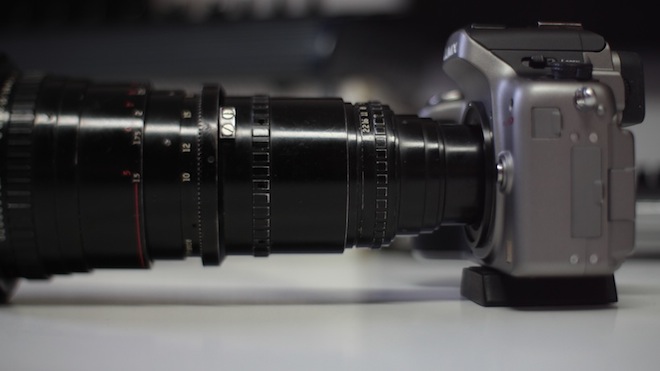 Click here to read the full article
I've written an introductory article over at Converge on exploring some of the nice zoom lenses which can come into play thanks to the Panasonic GH2's crop mode.
It was not possible to use these lenses until the GH2, since they don't cover the full Micro 4/3rds sensor, and vignetting was a huge issue.
But there are actually some very nice lenses out there – fast, long and sharp – which I'll be revealing and shooting with in due course!
I have 4 interesting lenses that suit crop mode – some as fast as F1.2 and F1.3, and will profile each one and show the footage only on EOSHD so stay tuned!