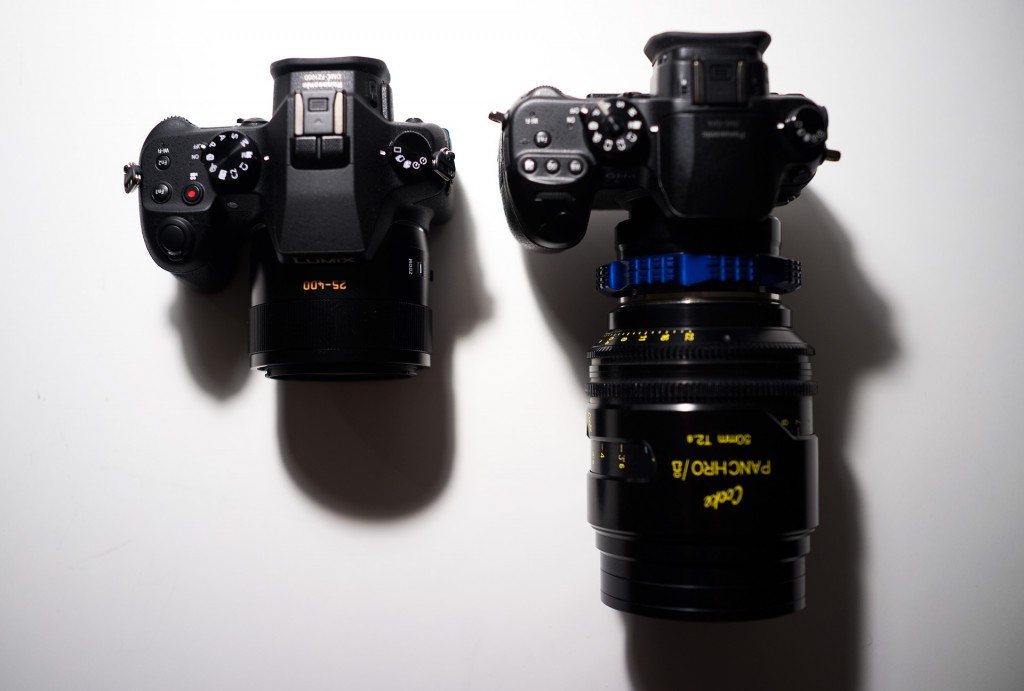 In 2010 when EOSHD started and the 5D Mark II was all the rage, if anyone had predicted that 4 years later we'd be shooting 4K through a Leica 25-400mm lens for $899 I'd have told them to put their tin hat back on and return to planet lala to play with the moon bunnies. Alas here we are in 2014 shooting 4K through a Leica 25-400mm lens for $899.
I like a general shot-getter with a long lens, which is small enough to throw in your bag as an 'extra' thing which isn't taking up much room or adding much weight.
On such a camera stabilisation needs to be powerful because it will be used handheld. I won't be rigging it up into a beast-like cinema camera, this is not what the FZ1000 is. It seems to fit the bill, BUT one of the big doubts I had before buying it was whether I'd be better off just sticking a Lumix 14-140mm on my GH4. After all this lens has OIS and a reach of 28-280mm (equivalent), as well as benefiting from the larger sensor. 2.0x crop (GH4) to 2.7x crop (FZ1000). Neither camera are hot in light light with this kind of zoom though. The FZ1000's slows down the least at the long end (F4.0 compared to F5.6 on the 14-140mm). When I need a zoom in low light I'll put my Canon 70-200mm F2.8L on the Sony A7S.
There were a few things which surprised me when I opened the box and briefly played with the FZ1000 today. Some things which are genuinely special about it.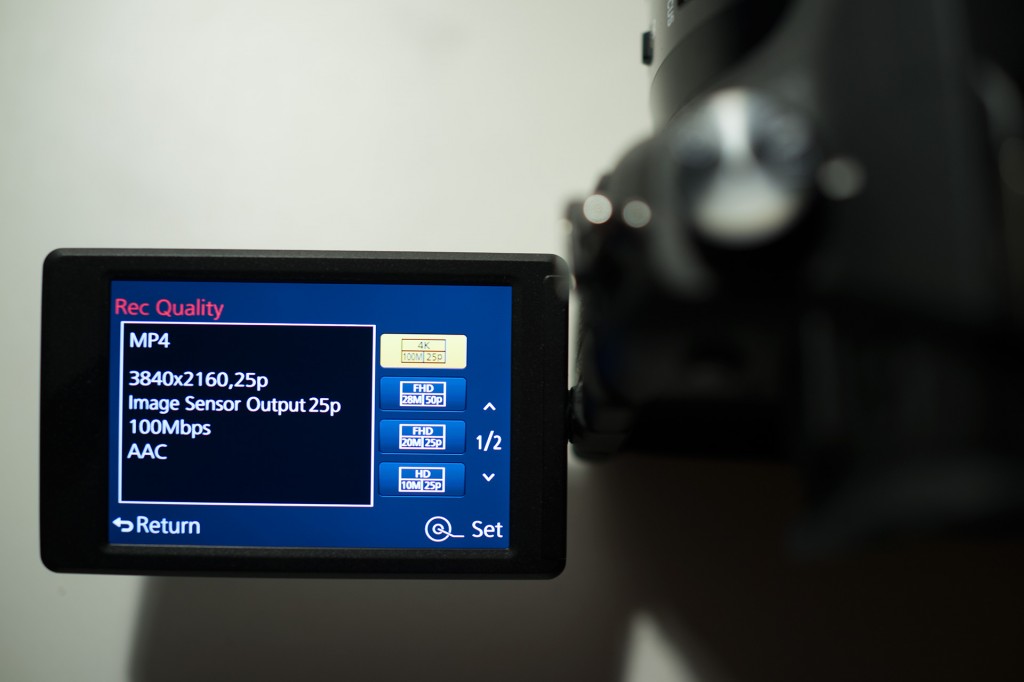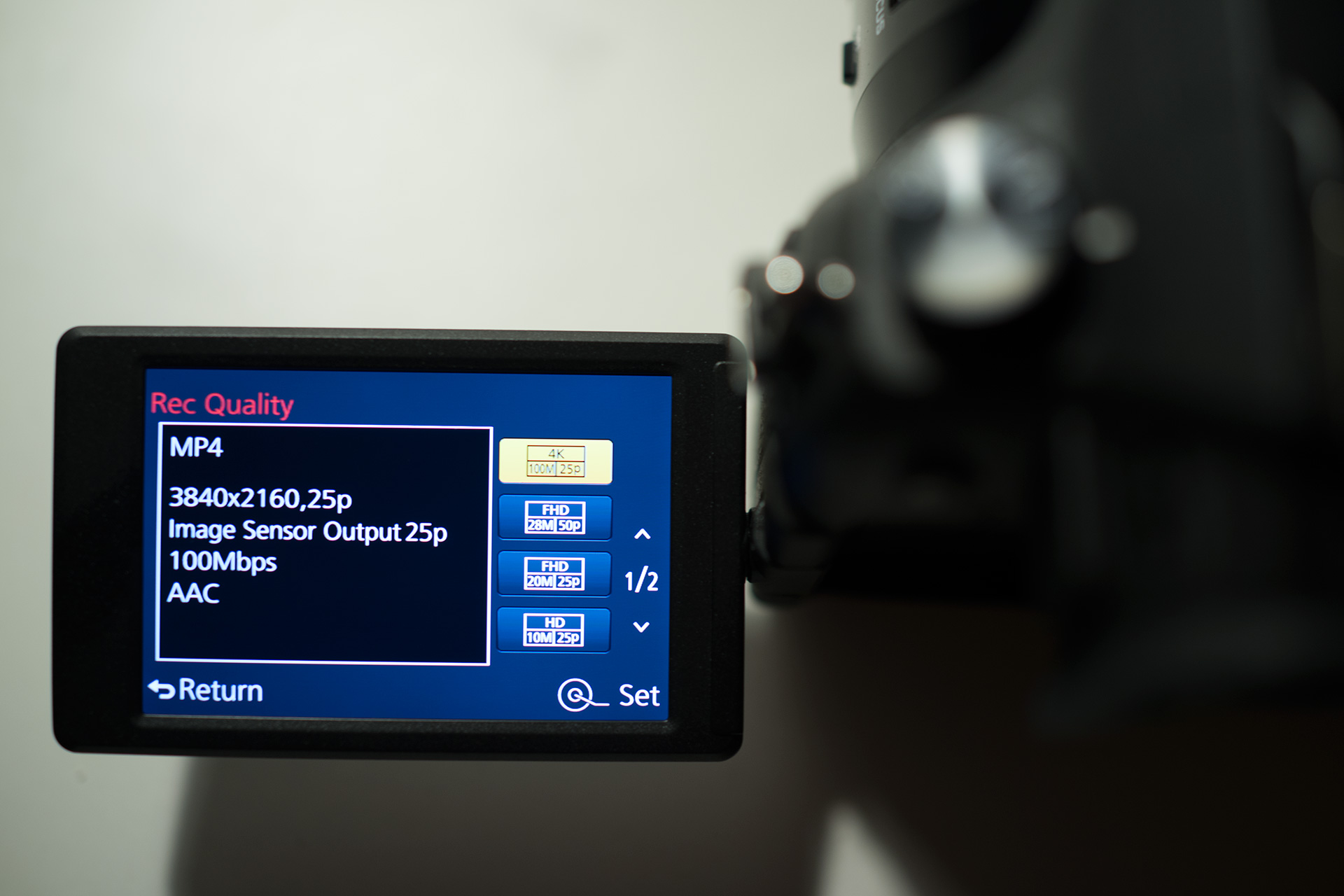 I have never known a zoom to focus so closely at the long end. From 200mm to 400mm the minimum focus distance is just 1m. Between 25-200mm it is 0.3m. That's way better than any DSLR lens I know of even the $2500 Canon 70-200mm F2.8L with a minimum focus distance of 1.5m. At 400mm the MFD is genuinely impressive, and allows you to do an extreme close up even though you're far from the subject.
Also the auto-focus speed is astounding for a camera in this class. Whatever Panasonic learnt with the GH4's auto-focus system, a lot of it seems to have been transferred to this camera. It handles like DSLR-class auto-focus but in live-view and it seems pretty good whilst shooting 4K video too.
It doesn't stop there… Imagine my surprise at the stabilisation being 5 axis. This is the first time I've ever seen 5 axis optical image stabilisation. The only other 5 axis stabilisation system I've used has been on the Olympus E-M1 but that is sensor-shift based, this is optical. The sensor shift based technique on the E-M1 is incredibly effective but it does have the side effect in video mode of doing the occasional perspective shift if shooting with a wide angle lens.
On the PAL model, the frame rate in 4K is a distinctly cinema-like 25p. The US model sadly is 30p only.
The FZ1000 uses a similar 4K 100Mbit/s codec to the GH4. It also has the high speed mode. 120fps in 1080p, though in reality it looks more like 720p upscaled. CineLikeD and CineLikeV are present along with the ability to switch the RGB range to 0-255 or 16-255, but not 16-235. I'm curious as to why that is.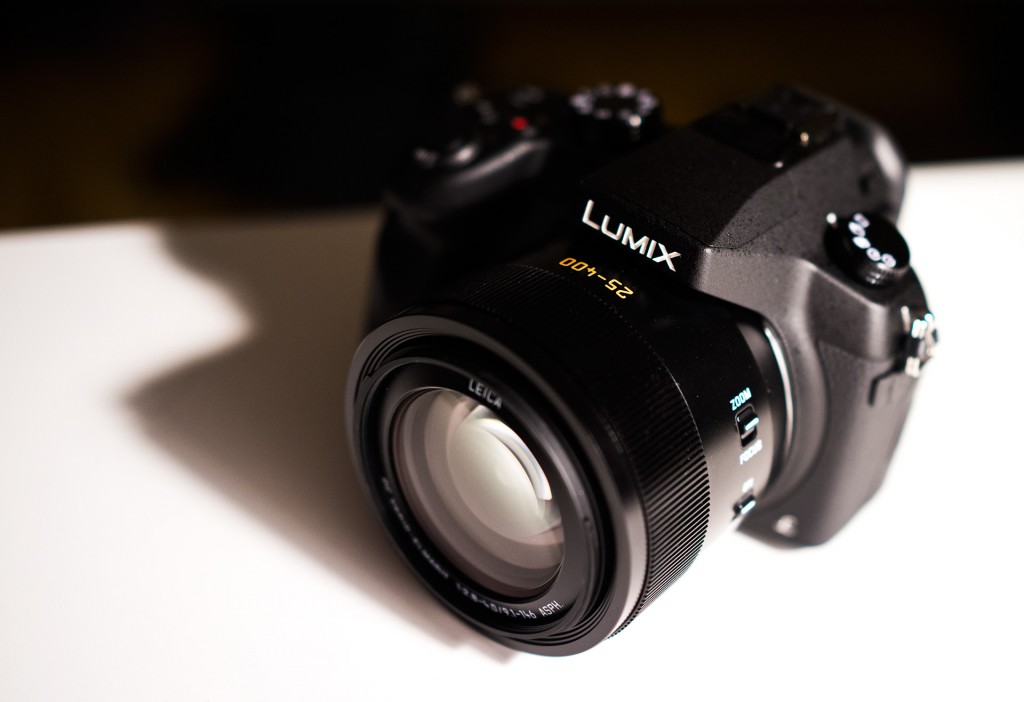 In terms of value for money the FZ1000 is impressive. 4K video yes, but also that lens. The technical specifications don't lie. It is a 9.1-146mm F2.8-F4.0 covering a 1″ sensor, with 5 axis OIS. The Nikon equivalent of this lens is the 10-100mm F4-5.6 for their 1″ sensor V3. It costs $550 by itself. The FZ1000 has a far superior lens to this and costs $899 WITH THE CAMERA! How are they making any margin on this thing?
It is not perfect though (no camera is).
Unlike the GH4 the camera isn't PAL / NTSC switchable which seen as it's aimed at the traveller and tourist, makes the omission questionable indeed.
The FZ1000 has a 20MP sensor and obviously a pretty significant crop is required to get down to 3840 x 2160 4K video from that. In 4K the recording area is only a little bigger than 16mm film. The lens becomes a 37-592mm in 4K video mode rather than a 25-400mm. You lose the more extreme wide angle but gain on the telephoto end. If cropping from 4K to 1080p in post the reframing gives you an even longer reach, potentially past the 1000mm mark.
This is not a low light camera. The 1″ sensor (2.7x crop) is tightly packed at 20MP. I'd love to see a version of this sensor from Sony that has a native 8MP count for 4K video. 20MP is good for re-framing your stills in Photoshop, not so good for anything else.
The leaf shutter on the FZ1000 is surprisingly loud and odd, best thing I can liken it to is a pin pricking a yoghurt lid but the camera does have a silent electronic shutter mode as well.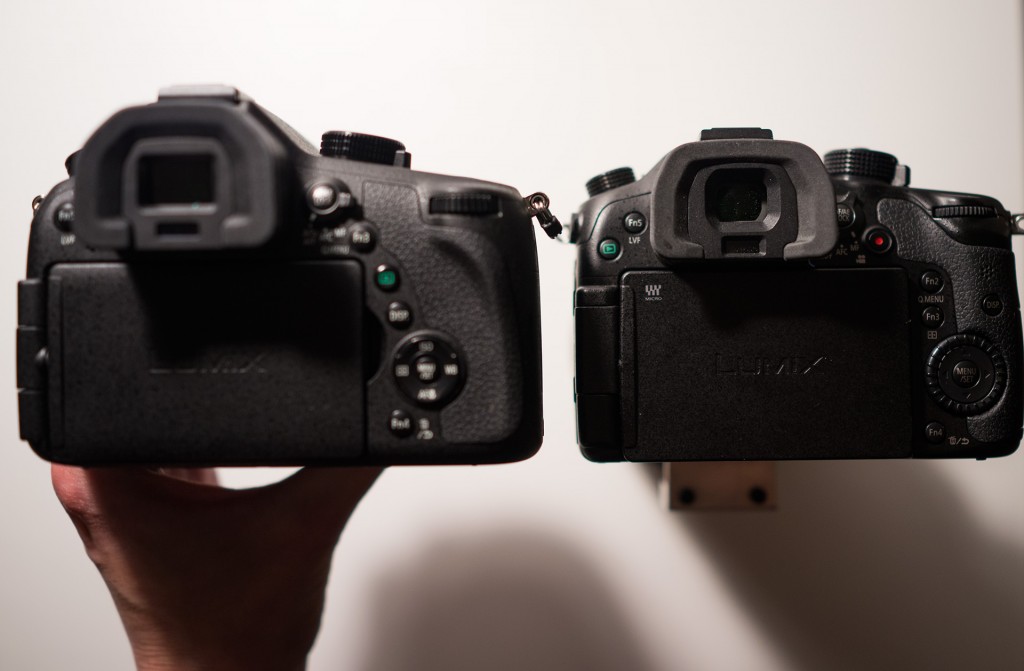 The rear of the camera is similarly laid out to the GH4, but with a Canon T2i style grip.
I generally prefer the handling of the FZ1000 to the Sony RX10, especially the menus which are identical to the GH4 and very responsive.
Although the Sony AX100, RX100 M3, RX10 and Panasonic FZ1000 likely share the same 1 inch 4K sensor, I think Sony wanted to reserve 4K for their more expensive models, whilst Panasonic decided to roll it out across the range. The Sony AX100 I disliked the ergonomics of greatly, as well as the price. It is $1999 whereas the FZ1000 is $899, smaller, better featured and nicer to use. Sadly for Sony they have had to lower the price on both the AX100 and RX10 so I assume they're not selling very well. After a recent firmware update the RX10 now has XAVC-S at 50Mbit/s. Well I'd go a step further and unlock 4K if I were Sony. There's no way it competes with the FZ1000 for video without 4K and they are both $850 currently.
Like the Sony RX10 (post-firmware upgrade) the FZ1000 has 120fps. This is conformed to slow-mo 1080p in-camera (30p or 25p) but looks more like line-skipped 720p really. For 1080p internally the MP4 bitrate is 20Mbit/s for 30/25p and 28Mbit/s for 60/50p which doesn't compare well to XAVC-S on the updated RX10 at 50Mbit/s but then the 4K codec Panasonic have used is 100Mbit/s, double the 50Mbit/s of XAVC-S 4K on the AX100! So again if you're shooting normal 1080p with an FZ1000, it's better to capture as 4K and downscale in post to 1080p rather than do 1080p internally at crappy low bitrates.
The FZ1000 doesn't have a built in ND filter like the RX10 but it features a much longer zoom (25-400mm instead of 24-200mm) and of course 4K video, better stabilisation and faster AF. Those are the main differences in a nutshell.
At first glance I'm impressed with the FZ1000. The main test of this camera is whether I will get any use out of it. I have used my Sony RX10 very little and my Panasonic FZ200 even less, so let's see if creatively it works out as well as it does on paper.
(This is not a full review, just a first look. The review is coming later).