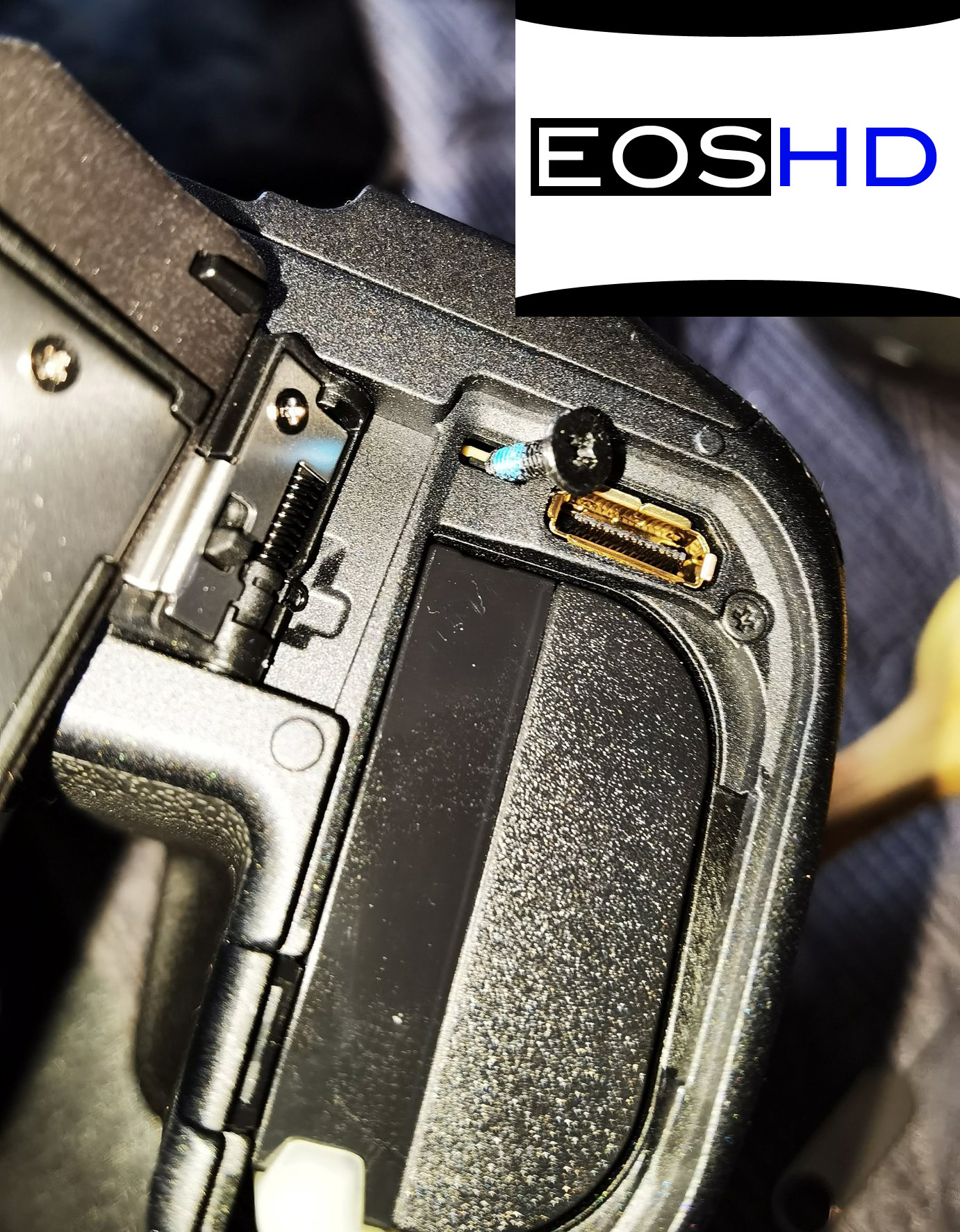 First there was Magic Lantern. Then the Magic Screw. Now there is a Magic Official Firmware Update.
Behold, the 'overheating' on the EOS R5 is finally fixed 2 years after release.
Unluckily for those who paid full price for the camera during the past 2 years, they haven't been fully able to use the advertised capabilities of the hardware they paid $4K for!
Then this week, it was drawn to my attention on the EOSHD Forum that Canon had quietly released new firmware for the EOS R5 this week.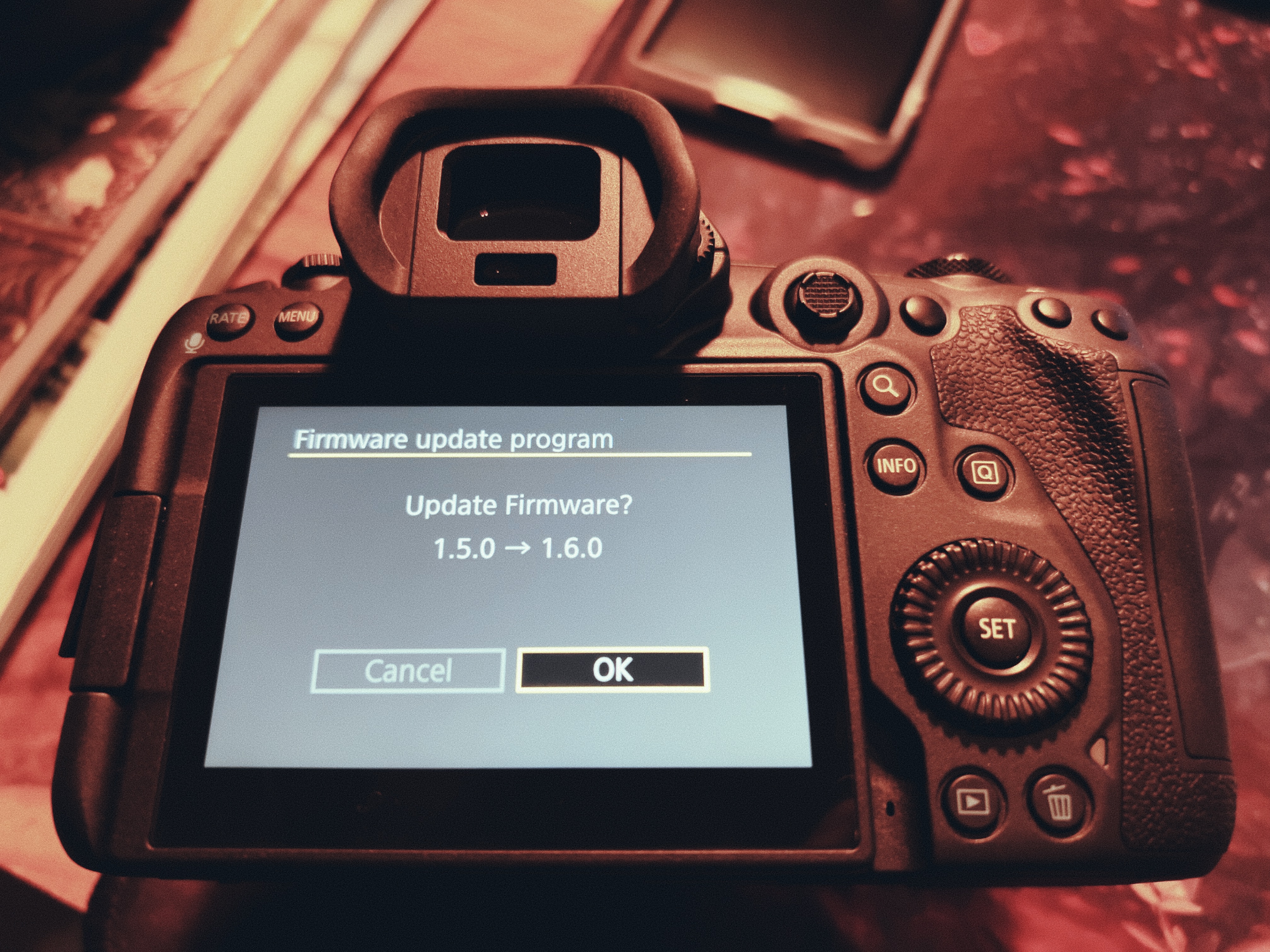 EOS R5 Firmware Update Version 1.6.0
22nd July 2022
Firmware Version 1.6.0 incorporates the following enhancements:
1. Adds [Auto Power Off Temp.: Standard/High] to the menu for movie recording. When [High] is selected, the camera will not automatically turn off when the temperature of the camera body and card become high, which may allow for longer movie recording than before, depending on the shooting conditions. Note that the temperature of the bottom surface of the camera may increase at this time.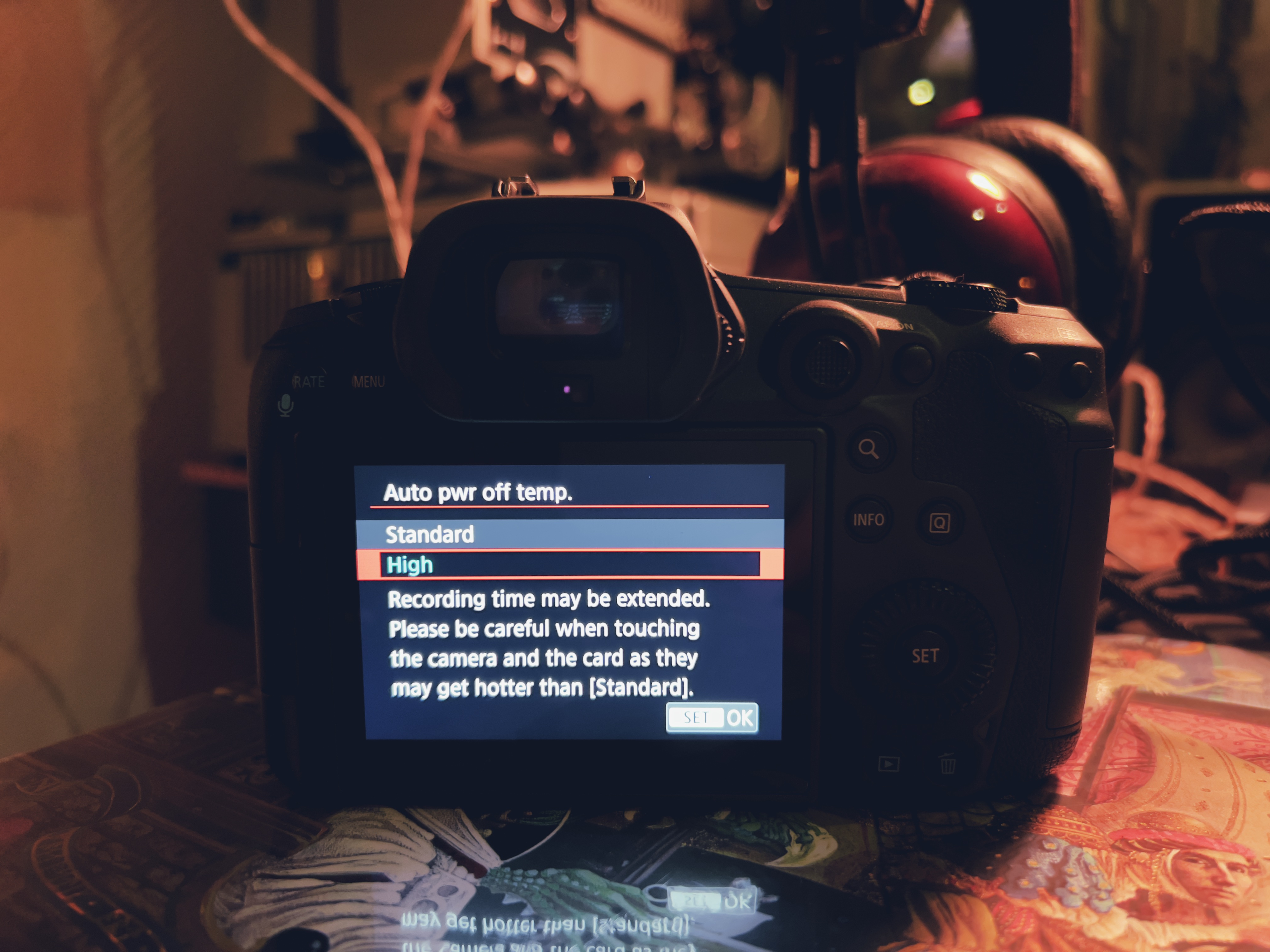 You may have a sense of deja-vu reading this, because in 2020 Canon firmware 1.1.1 was released which claimed to start taking into account the ambient temperature of the camera and operating environment, to lengthen recording times in cooler conditions like the inside of my fridge.
This is how Canon described the fix at the time:
"Temperature detection and shooting time control in video shooting have been improved. In addition, the total shooting time when the short-time recording and power-on/off are performed repeatedly at room temperature is improved."
It didn't really do much, but if you remember how the story ended in 2020 it was when a group of us here and at Magic Lantern discovered the camera would record continuously for 2 hours in 8K without overheating, with a simple timer reset method of a screw in the battery compartment and pulling out the battery during a recording where the camera was close to going into "thermal shutdown" mode.
So it does seem we have the final conclusion to the EOS R5 overheating saga.
In my opinion it was all a big con, to protect sales of the EOS R5C and Cinema EOS cameras.
Now quietly, with the EOS R5C established and initial stocks sold, they do this firmware fix without much fanfare and without the client journalists in the camera PR world saying much at all about it, even YouTubers are silent.
On the one hand I am happy the EOS R5 is now a more reliable tool.
On the other hand, I still think the whole thing stinks and shows a complete lack of ethics at one of our largest and most successful camera companies.

Read the original EOSHD investigations from 2020:
UPDATED: Reset Canon EOS R5 overheating warning with simple date/time change
Canon's Takeshi Tokura on EOS R5 controversy – "I don't think video-focused users are driving the reputation of this new product"
Canon EOS R5 8K Stress Test #1 – No problem with timer reset so far
This is my Canon EOS R5 recording 8K video 50 minutes straight until empty battery – video evidence