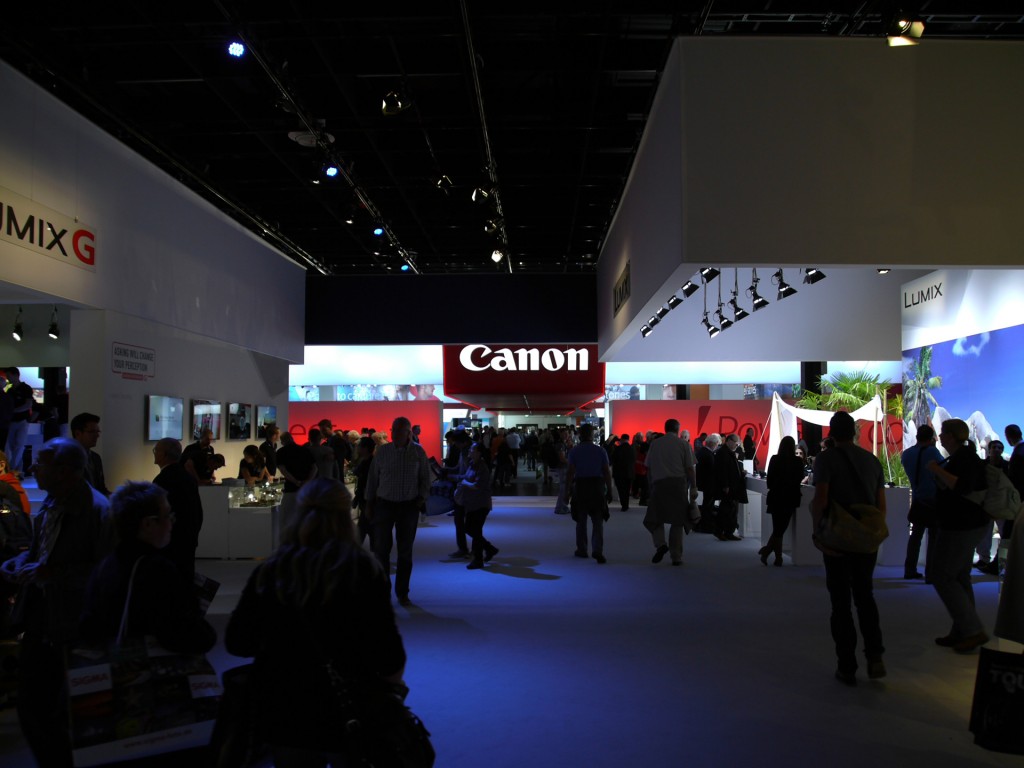 It is rare to see a less than positive review of a camera online today and rarer still to see tough questions asked of camera companies in interviews. At EOSHD I don't agree the 'yes man' relationship does the camera companies any favours at all.
Here are my 10 tough questions for Canon and Nikon at Photokina. I'll be asking product managers in person exactly these on the day. Although these are quite cutting questions there's absolutely no malevolent intent behind them. They come from me purely as a filmmaker & photographer who wants to see more innovative products from the big two.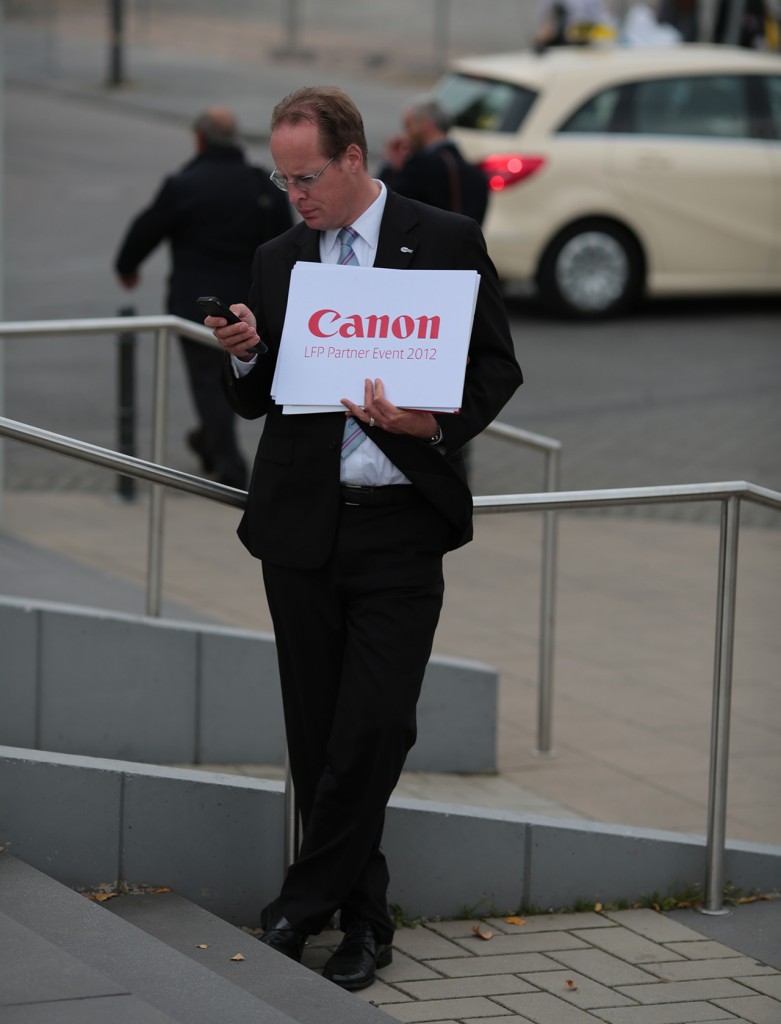 Introduction
Steve Jobs said the mistake manufacturers often make is to design technology first and then only afterwards find the purpose of it for the customer. He said it was a mistake he made himself and that he learnt a valuable lesson from it. The key was to think about the customer experience, about adding innovation to their daily lives – THEN apply existing technology to that ideal.
If Canon and Nikon want to start being innovative again they need to be more idealistic and less dogmatic. Eventually they need to free themselves from a successful legacy, lest it has a negative bearing on their present and future. The flagging sales of DSLRs are a testament to this.
Canon and Nikon's products need to suit the customer in the year 2014. DSLRs are not timeless products which will still be around in 10 years time. They need to be revolutionised to stay relevant. The same goes with video. Things have changed so much in the past 5 years, even in the last 12 months alone, that even the 5D Mark III is no longer relevant for video. It lacks all the key 2014 benchmark performance metrics at $3k. It has a shortfall of dynamic range by 2 stops to the Sony A7S. It has a shortfall in resolution four fold to the 4K GH4 and a shortcoming in low light at high ISOs to the A7S. In terms of ergonomics and handling for video, it has major shortcomings in both feature set and design (peaking, articulated screen, zebra, etc.) to most mirrorless cameras. This is the perfect example of what I am talking about when it comes to staying relevant.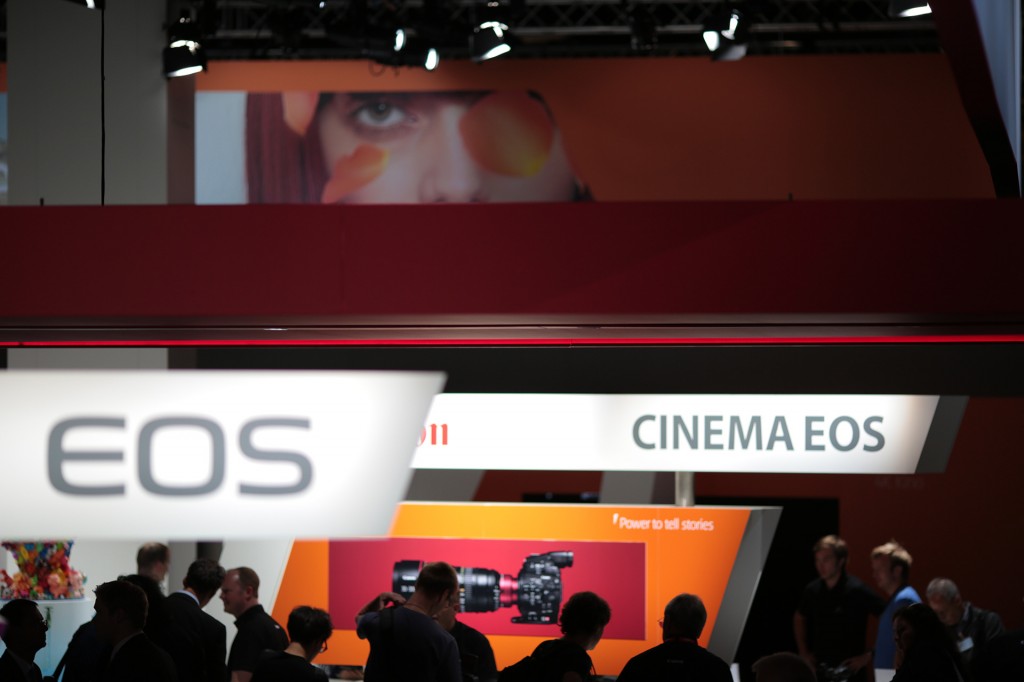 10 questions for Canon
1) The 5D line has been a torch bearer and leader of DSLR video for nearly 5 years but now it is firmly outperformed by the Sony A7S. Does Canon recognise the need to compete or will they simply leave the hybrid stills-video market to Sony and Panasonic?
2) The Cinema EOS line has been a success for Canon so far but the C300 is now firmly outperformed by the new Sony FS7, is this a case of Canon simply waiting for the competition to make their move and responding or does Canon see itself as a technology leader?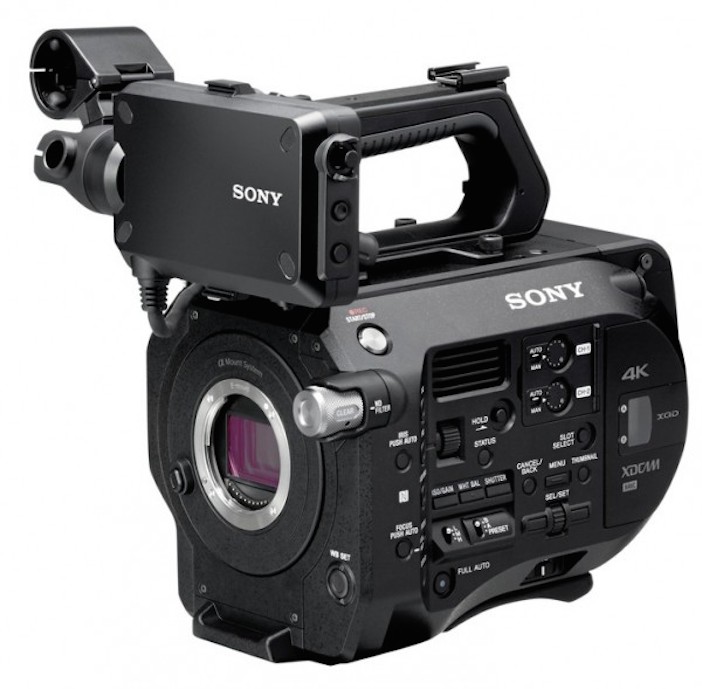 3) The 7D line has been a bestseller in the enthusiast market for the past 5 years but the new model barely moves an inch forwards from the cheaper 70D. After such a long period of time was it Canon's intention to position the 6D as the real 7D replacement and if so, how do you excuse such poor video quality on the 6D considering the enthusiasts it is aimed at? For video it is not a low end product but it performs like one.
4) Photographers are increasingly adopting high end mirrorless cameras like the Sony A7R and Fuji X-T1 for the wider range of features and performance these offer over the equivalent high end DSLRs from Canon. They have features missing entirely from the Canon range such as a 36MP sensor, EVF, mirrorless mount, smaller size and retro good looks. Completely against the direction of the market why did Canon choose to treat the mirrorless market as only one step up from the compact market at the low end with EOS-M and was this approach a success or failure in terms of sales?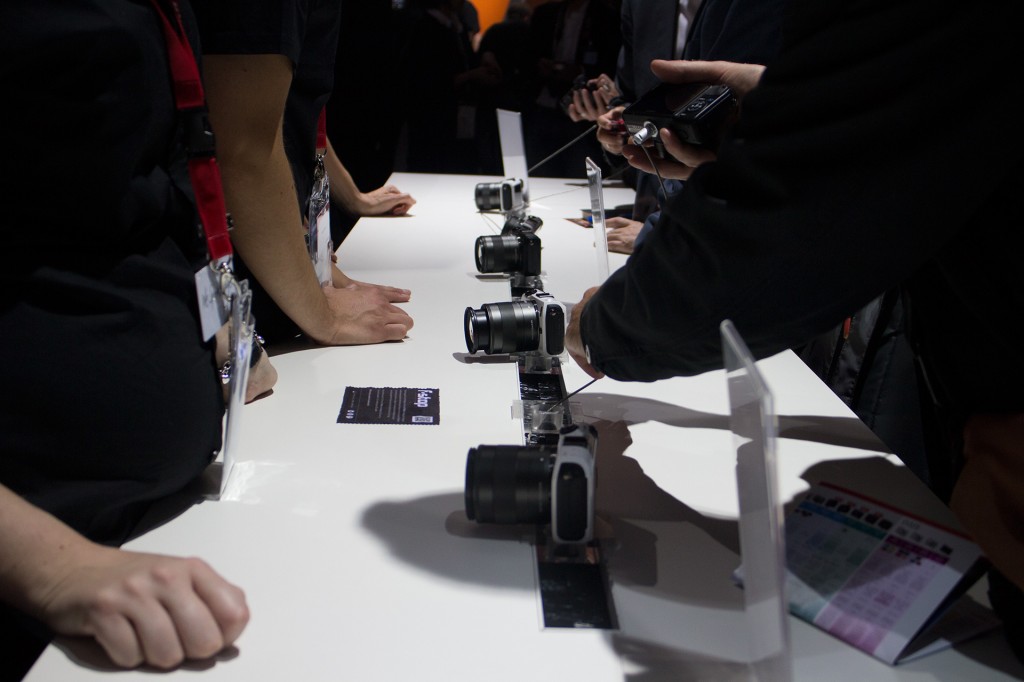 Above: EOS-M; and below the distinctly higher end Sony RX1 – where's Canon's equivalent?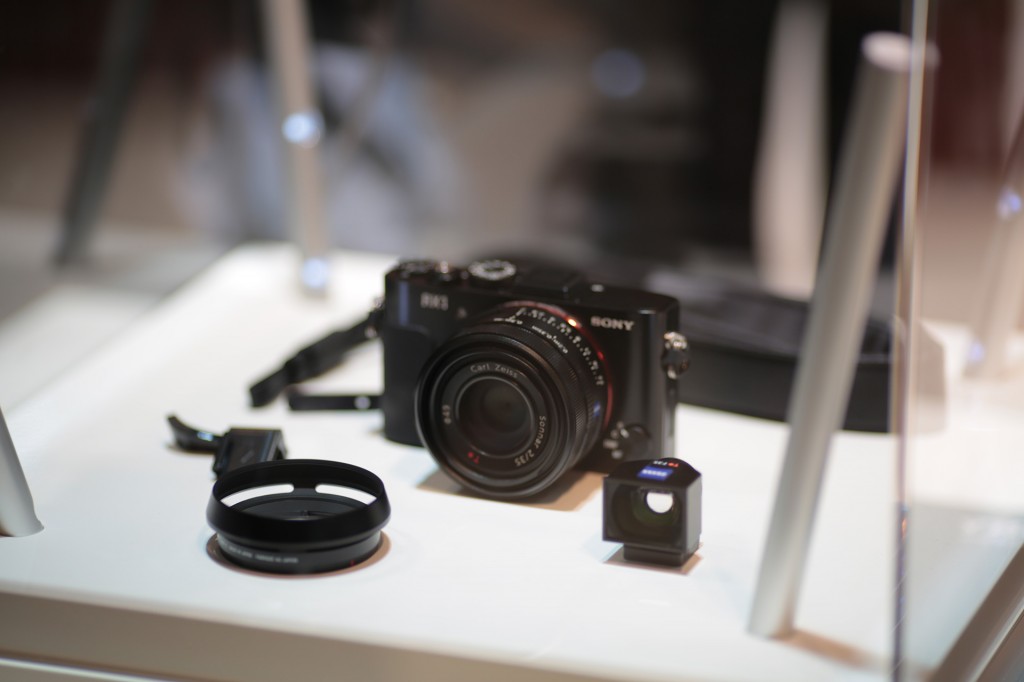 5) Consumers are increasingly turning to smartphones for all their photographic needs and it is even beginning to reduce the sales of low-to-mid range DSLRs. How does Canon intend to respond?
6) Does Canon risk being squeezed by a contraction of their low end sales as well as high end sales? At the top end the price of professional cameras is falling dramatically especially for full frame stills cameras. Is the Canon 1D C price drop of $2k a sign Canon has acknowledged there's a problem?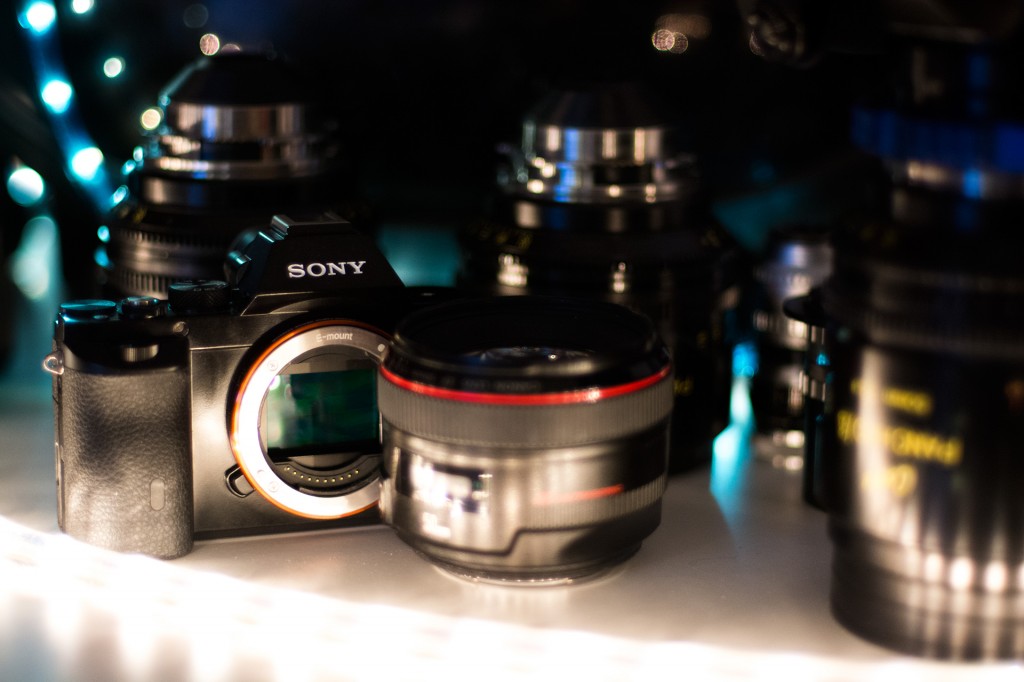 7) Apps are increasingly adding ever-popular software features to smartphones which utilise the camera, such as the ability to do Hyperlapse videos. The App Store is a cornerstone of Apple's business model and their profits are astronomical. Is it a business failure at Canon not to enter the photographic apps market?
8) Traditionally Japanese companies have been hardware orientated and the same software culture that exists in Silicon Valley does not exist in Japan. Give the importance of advanced software design in todays imaging products why did Canon not embrace Magic Lantern and formally recognise the advantages for their users? This is software which runs alongside the firmware, it is not a 'firmware hack' as Canon reps have claimed in the past. By the same token, Canon are perfectly positioned to provide professional software to photographers and video professionals, along with cloud based internet services like Flickr. Still, in 2014, why haven't they yet done so?
9) Blackmagic are comparatively minuscule company compared to Canon but have eaten into Canon's market share for indie-filmmaking cinema cameras. Why do Canon not have a competing affordable cinema camera under $3000 and where's Canon's answer on the bundled software side to Blackmagic's DaVinci Resolve?
10) The Rebel series of DSLRs have delivered the same image quality for 5 years from the same fundamental sensor design dating to 2008. Do you think this is acceptable or are customers generally happy to stay stationary?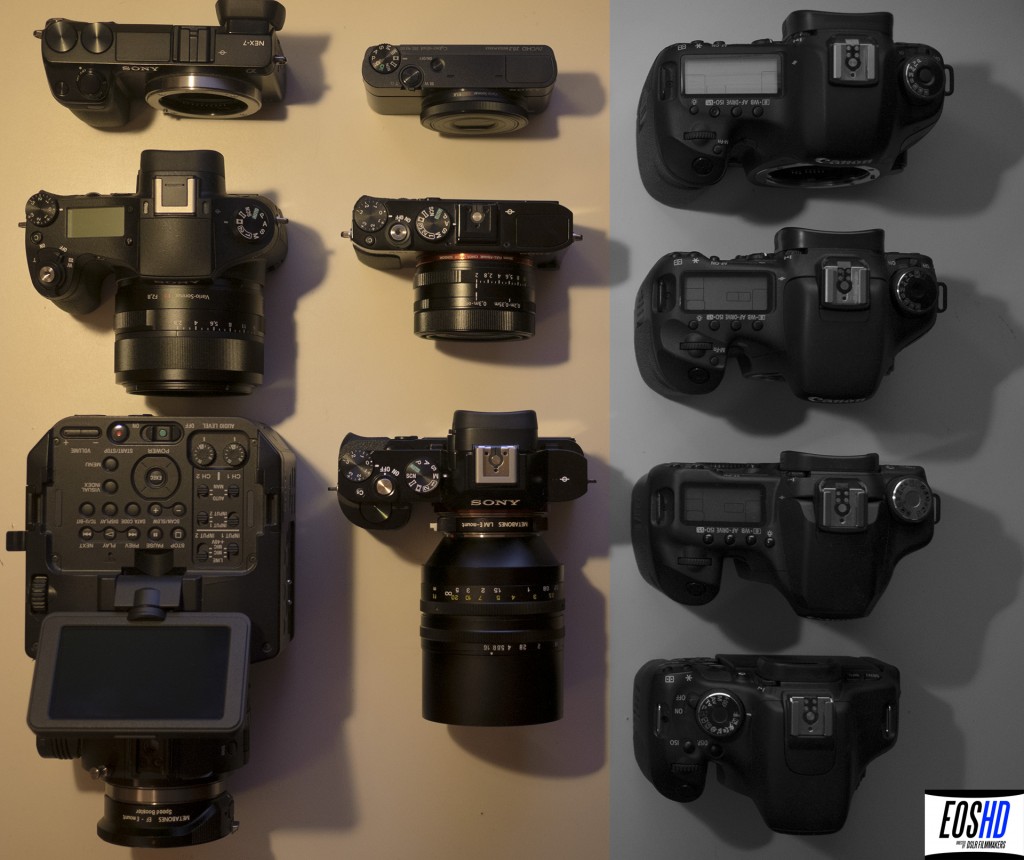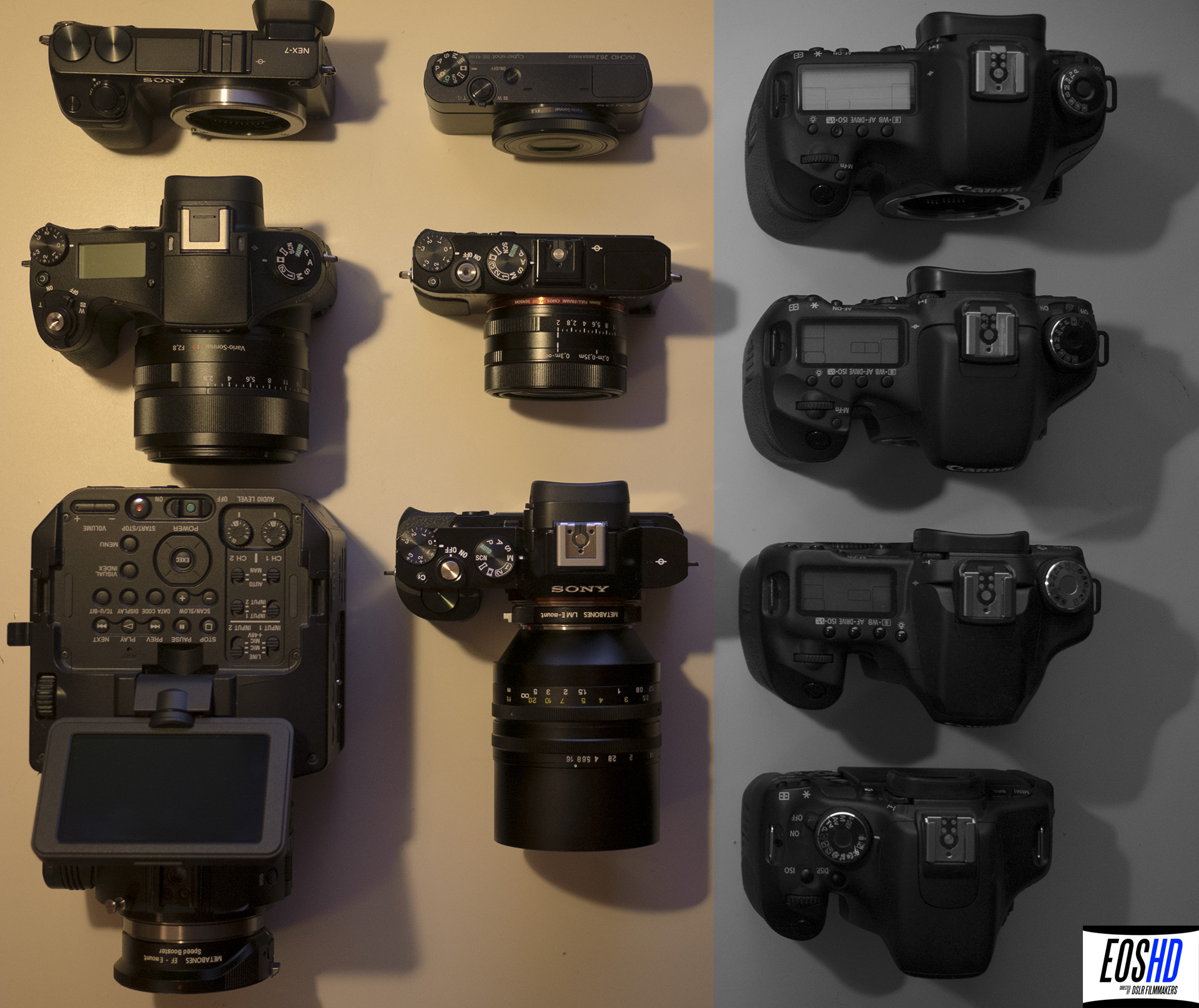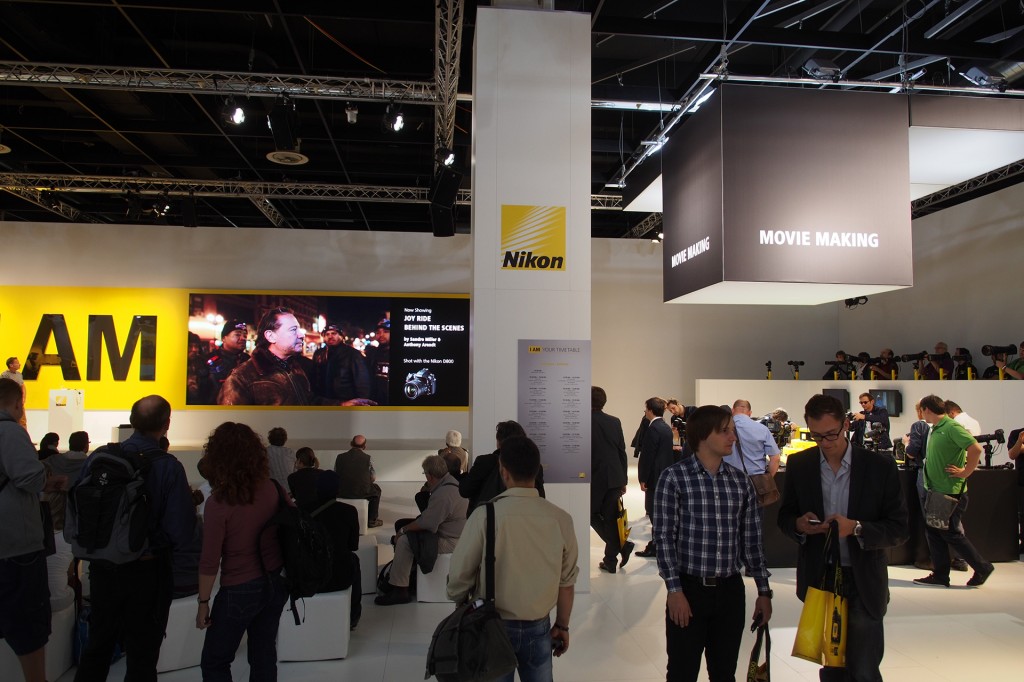 10 questions for Nikon
1) Canon have entered the cinema and video market with Cinema EOS. These products which have seen high sales and even higher margins. Considering Nikon have all the fundamental core technology and sales channels to enter the market for moving images and add value, is it a business failure that they haven't done so?
2) Nikon have put an increasing marketing focus on video with each DSLR released since the Nikon D800 but the video features fall short of the competition. Why does the implementation of the product in Japan feel so different to the marketing push coming from Nikon in America and Europe? Is there a disconnect or a division in the company or a disagreement over what strategy to take?
3) Sony appear to be instrumental in dictating Nikon's image quality through the design and manufacture of the sensors featured in most Nikon products. Is this strategy in danger of playing into the hands of one of your closest competitors?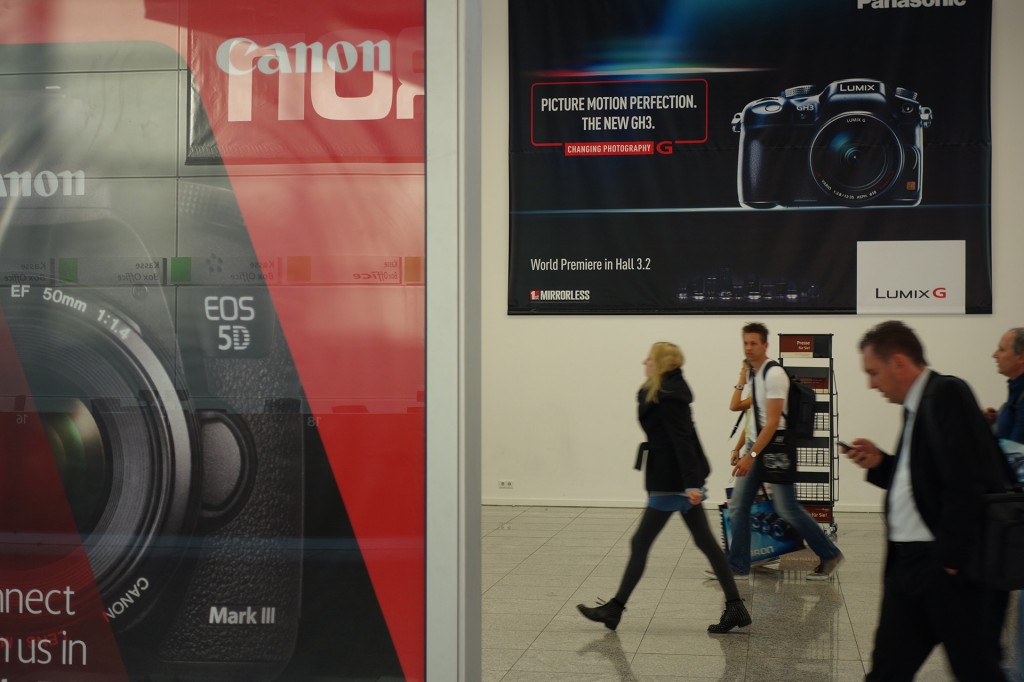 4) The Aptina sensor in the Nikon 1 series could output 4K video and the product range has been around for years. Why after all this time does Nikon still not have a product that utilises the full capabilities of their own hardware, and what was the point of commissioning a sensor that does 4K video if there was never any intention to use it?
5) The Nikon D700 was a well received camera by both pros and enthusiasts alike as it cornered the section of the market more interested in clean images than the megapixel race. Now this demand is catered for by the Sony A7S, why did Nikon not choose to use this 12MP in the D750, along with the clear advantages for video this sensor provides such as 4K and a full pixel readout for 1080p?
6) The Nikon mirrorless cameras seem designed not to compete with DSLRs, yet the high end mirrorless products from other manufacturers like Sony, Panasonic, Olympus and Fuji compete directly with DSLRs. Isn't it better to have one of your own products competing with your DSLRs than a slew of products from rival manufacturers?
7) The sensor in the D5200 was manufactured by Sony and the sensor in the D5300 had Toshiba markings despite being almost identical in terms of performance and design. Was this a Nikon designed sensor, with the manufacturing outsourced to other companies?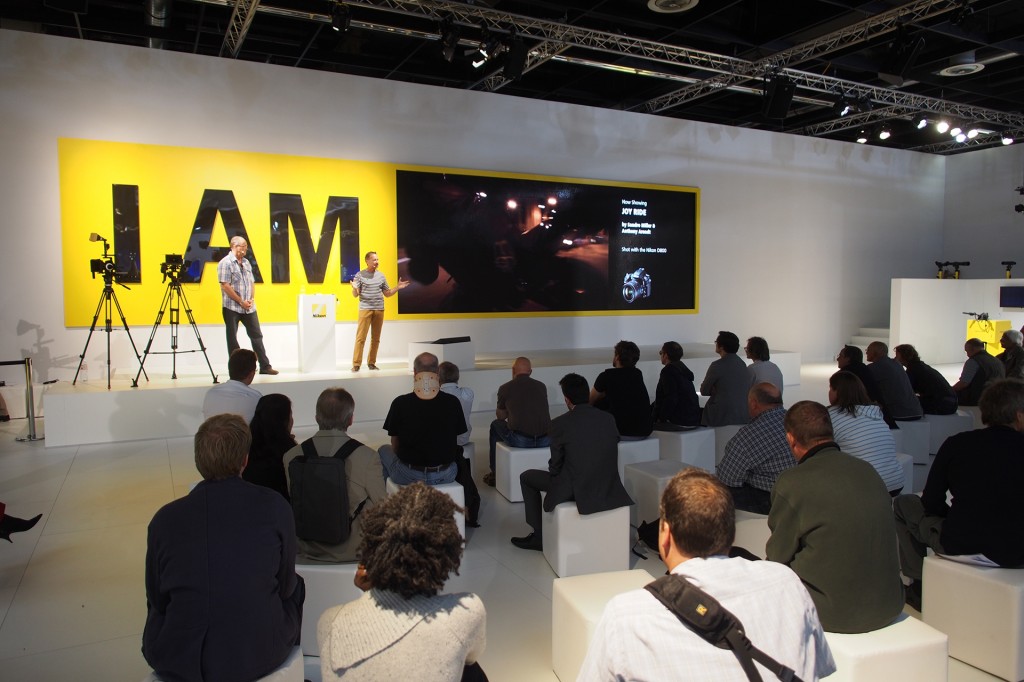 8) The performance of video on the flagship Nikon D4S falls a long way short of the Canon 1D X and Canon 1D C. Why?
9) Why does Nikon not yet offer an alternative to the optical viewfinder on a high end camera, for those who wish to shoot video through an EVF?
10) The Nikon Df shared an almost identical aesthetic design to the old Nikon FM film camera, yet despite being a digital body with a very high price it is bigger and has more plastic on it. Why?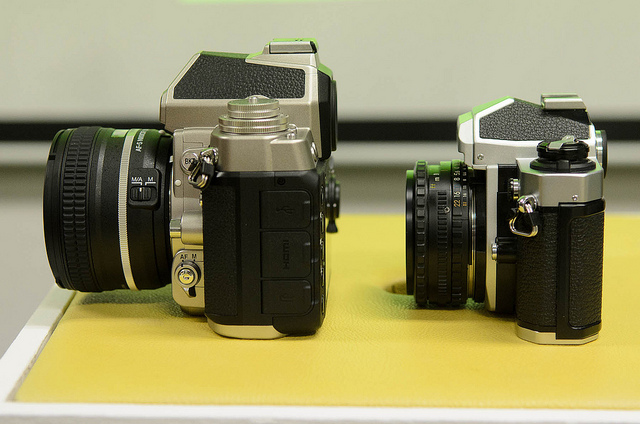 Above: Nikon Df and Nikon FM film camera – picture credit – threeguyswithcameras.com
Mirrorless technology the next biggest threat to DSLR sales
Ever since the GH1 heralded the high-end market for mirrorless cameras, the growth in the high end has outpaced the low end of the mirrorless market. Yet both Canon and Nikon chose to enter the contracting low end of the market, aiming interchangeable lenses at smartphone users. This didn't make any sense to me. The last thing a typical point & shoot user wants is to have to swap between prime lenses or carry a bag of them with them everywhere they go.
The GH1 was not for me about the size of the body, though it did add convenience. Really, most users do not care about shaving a few centimetres of the size of a DSLR. Japan has a culture of miniaturisation when it comes to technology but the same culture is not present in America, except when it comes to smartphones.
I bough the GH1 purely on a performance basis. And it is performance that mirrorless cameras offer me today over competing Canon and Nikon DSLRs.
The same goes for the glass in 2013/14. None of the best performing recent releases have been from Canon & Nikon. They've come from Sigma and Zeiss.
In summary, let's simply list the features. These are features which aren't available on a DSLR*
*The 1D C does have 4K video but the price makes it a different category of product to the mainstream DSLRs that compete on price with mirrorless cameras.
4K video (Panasonic GH4, Sony A7S)
5 axis in-body stabilisation (Olympus OM-D E-M1)
Larger viewfinder, class-leading EVF display (Fuji X-T1)
Class-leading low light performance (Sony A7S)
Full frame mirrorless mount for greater lens choice (Sony A7 series)
Class-leading AF speed in low light (Panasonic GH4)
Class-leading AF in live-view mode (Panasonic GH4 and Olympus E-M1)
Class-leading battery run-time in live-view and for video recording (Panasonic GH4)
Video optimised lenses with silent focus and stabilisation (Panasonic, Sony & Olympus)
Retro-styling of the body (Fuji, Olympus and lesser extent Sony)
Smartphone remote control app via WiFi (GH4, A7S and E-M1)
4K HDMI output (A7S)
10bit HDMI output (GH4)
High speed video mode, 96 to 120fps (GH4, A7S)
Full pixel readout (GH4 and A7S)
Silent electronic shutter mode (GH4 and A7S)
…And what features is a DSLR like the Nikon D750 giving me? An optical viewfinder and AF with Nikon lenses. That's it.
Got a question you'd like me to ask Canon and Nikon at Photokina? Let me know on the EOSHD forum.