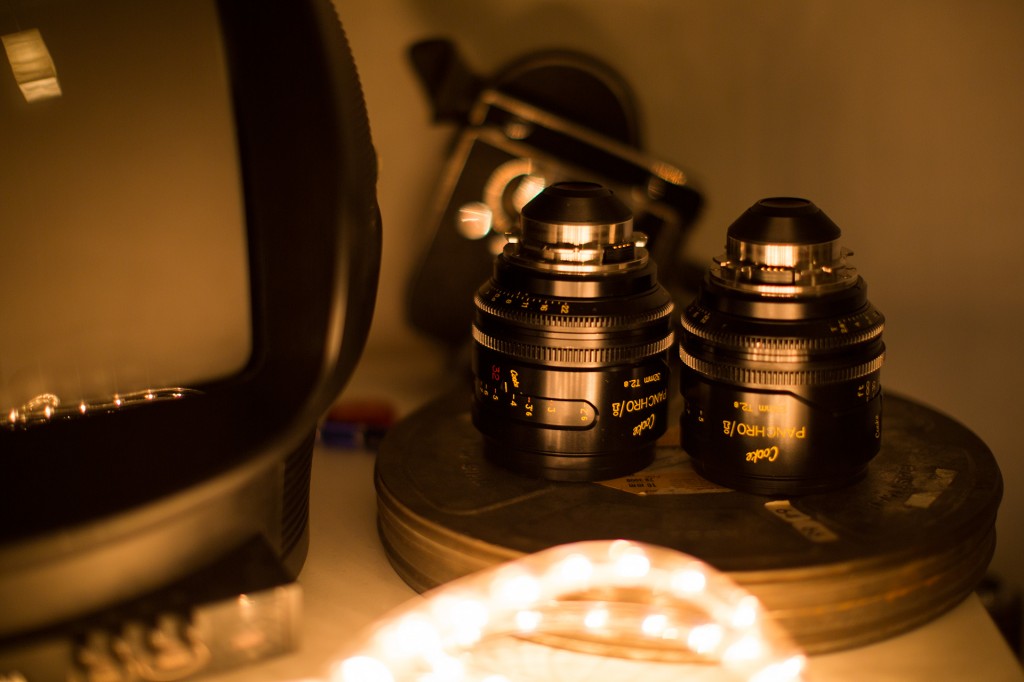 What is it that makes Cooke cinema lenses so special?
Until now almost all of my lenses have been photographic. Cinema lenses are a different kettle of fish and I wanted an ultimate benchmark to compare normal lenses to. So I've invested in three Cooke Panchro / i PL lenses which I plan to use via PL adapters to E-mount and Micro Four Thirds in my own filmmaking, especially for an as-yet to be revealed 4K camera I plan to shoot with in Asia in the coming months.
In my collection is a 25mm T2.8, 32mm T2.8 and 50mm T2.8 – all beautiful hand-made British cinema lenses.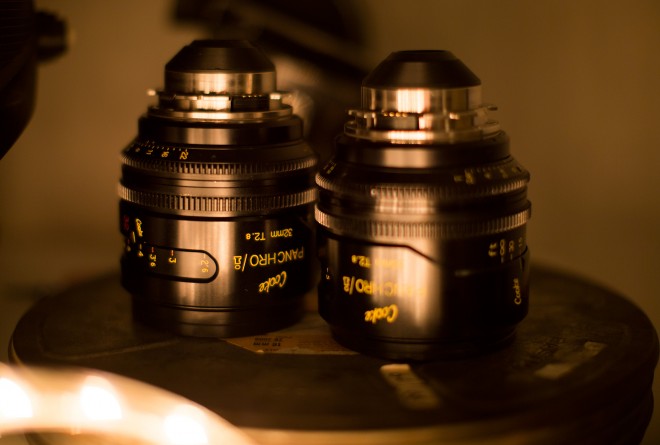 Cooke look
Cooke lenses have been a staple diet for Hollywood for many years. If you look in the technical department of Oscar nominated films every year there are some Cooke lenses there. At last year's Oscars the academy gave Cooke Optics an award of merit, saying the company had "helped define the look of motion pictures over the last century". High praise indeed!
Cooke Panchro/i (recently re-branded S4 Mini) lenses are twice as expensive at nearly $8k per lens than a Zeiss CP2 and nearly 1 stop slower. However the important formula potential users need to take into account is this… Cooke = Cinema DNA. Zeiss CP.2 = corporate shoot for H&M DNA!
Joking aside, there's something unique about the look Cooke lenses give you, and no other lens has it. Cinematographers even have a nickname for it – "The Cooke Look".
Few can seem to quantify it or convey it in words but I am going to have a guess. For me, the lenses appear to do something different at the micro-contrast level, to give extremely high resolution but without the clinical hyper-sharpness you get with other sharp lenses. A lower micro-contrast is less harsh on an actor's face and skin. The lenses are buttery smooth and creamy, more film like and yet still class leading in terms of contrast and sharpness. Bokeh is also quite unique and the aperture blades have a distinctive shape, likely patented by Cooke which influences the look of bokeh and out of focus areas when the lens is stopped down. As for the other aspects, the usual cinema lens traits are there – virtually zero distortion from edge to edge, superb sharpness from corner to corner, very attractive flare properties, no breathing when focus is racked, 0.8 pitch gearing and stepless aperture ring, rock solid PL mount and not a hint of plastic absolutely anywhere on the unit. You can drop a Cooke cinema lens from 6ft onto a hard floor, pick it up and start using it again.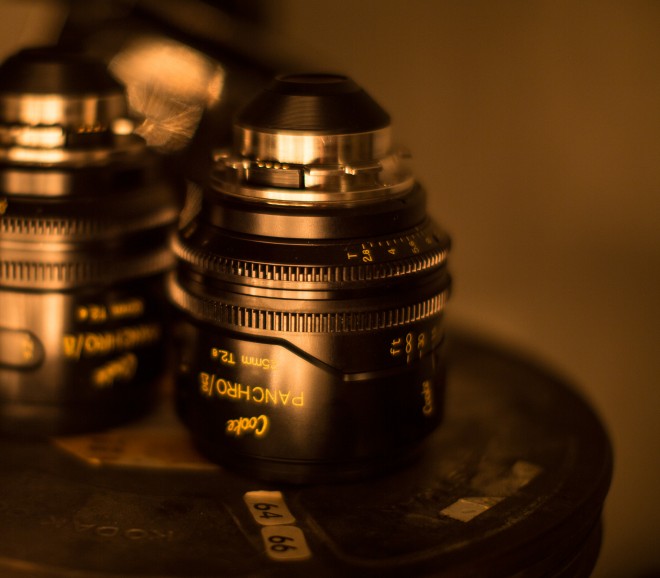 Hollywood and Taylor Hobson
Cooke's Hollywood workhorse lenses are the S4/i series, which are a viable rental option for many, but not an ownership prospect. They cost upwards of $20,000 each and can only be built to order.
At least the Mini S4s (Panchro/i) are available off the shelves at B&H as the Zeiss CP.2s are, but usually with a lead-time of a few weeks. A set of all six Panchro/i (S4 Mini) lenses costs $44,000 but I bought three used, at a very agreeable price – very lucky as they so rarely come up used or on eBay.
Cooke's lenses are still hand-built in small quantities in Leicester, England. The company is 'our Arri' in that they have an illustrious history with plenty of famous inventions dating back as far as the late 19th century. Cooke spun out of Taylor Hobson and provided the world with the first zoom lens for cinematography, lenses for Shackleton's Antarctic Expedition, cameras to Ansel Adams and lenses to ariel surveyor RAF planes in World War I. Amazing optical innovation from Britain, it isn't all about Germany with Zeiss and Leica or Japan with Canon and countless others! Although predictably – Cooke Optics is now owned by an American!
Cooke's first cinema lenses arrived as early as 1921 with the Cooke Speed Panchros (Panchro short for Panchromatic). The Panchro / i series was introduced just a few years ago as smaller and lighter S4. The Panchro lenses are T2.8 rather than T2.0 and more affordable than the larger aperture lenses. In terms of the look and quality they produce an identical (and colour matched) image to the T2.0 lenses at T2.8 or slower. They have to look identical as they're designed to be used on the same shoot as the faster lenses. Mechanically too and in terms of build they are identical, having been designed by the same engineers at Cooke as the S4s.
Shooting
I haven't yet shot with the lenses as I'm awaiting adapters. They're designed to be used with Super 35mm sized imagers, so that means APS-C in DSLR terms or Sony FS100. More attractive to me is to use the lenses on a Micro Four Thirds mount. That includes the lovely Blackmagic Cinema Camera, Pocket Cinema Camera, GH3 and more to come.
It will be very interesting to see what affordable / normal lenses come closest to the Cooke Look.
The main reason for owning these however, is I want to use the Cooke Look as part of my filmmaking.
Check back soon on EOSHD for the results.