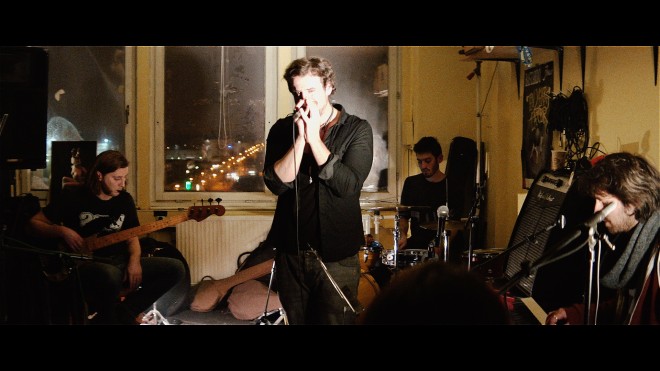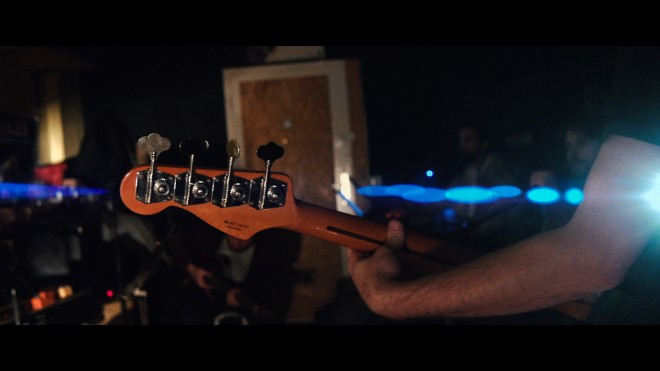 View 10 frames from a rehearsal shoot with Bunny Suit, a Berlin based band I'm currently working with on a music video
Disclosure: I have worked closely with SLR Magic in refining the flare and have a close relationship with SLR Magic, but I am approaching the lens objectively in my articles.
It's here! The finished lens.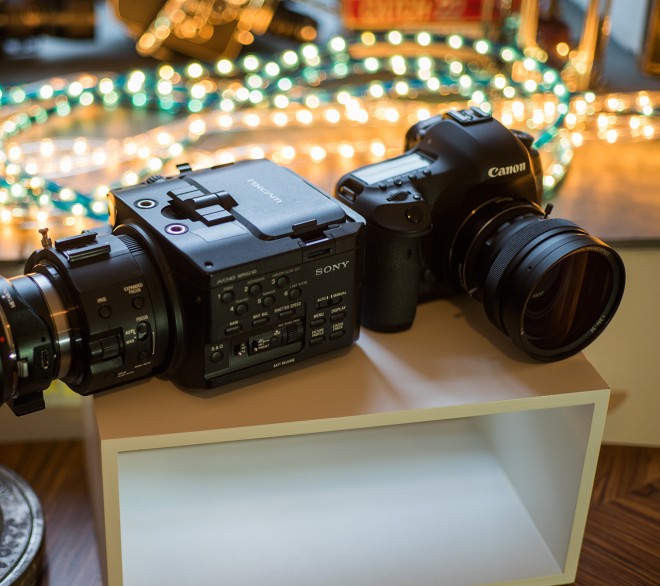 There's one shot that says it all about the performance of the final SLR Magic anamorphic adapter –
SLR Magic flare –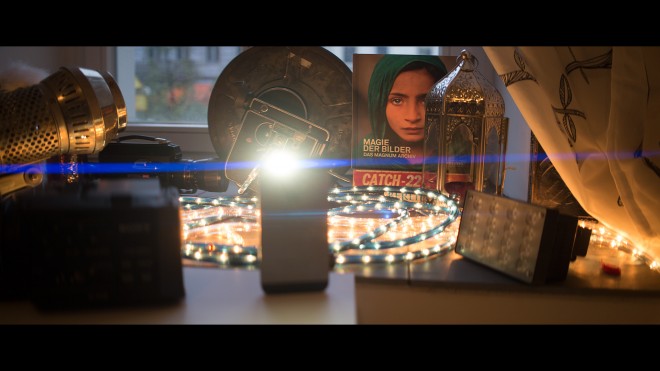 Iscorama flare –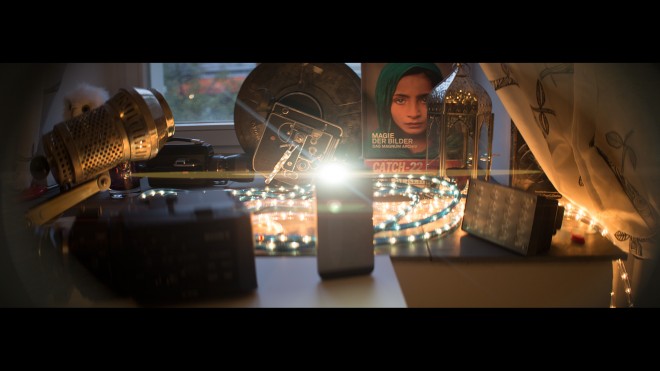 Just to be clear, yes that second shot is an Iscorama. Both were shot wide open on the Canon EF 40mm F2.8. I recommend enlarging the images to see the stark difference.
The 40mm isn't an optimal lens for the Iscorama but needless to say it just cannot cover the same wide field of view on full frame as the SLR Magic. On the Iscorama you've got a hard vignette and white blooming going on at the edges. The SLR Magic Anamorphot is sharp and bright edge to edge on this lens and here offers roughly the same field of view horizontally as a 28mm wide angle lens.
Flare on the Iscorama is yellow in this case. Blue on the SLR Magic Anamorphot and it remains blue no matter what the light source is.
That's the same way cinema anamorphic glass flares, like Panavision.
Here it is in action in Berlin (final edited footage to come next week)…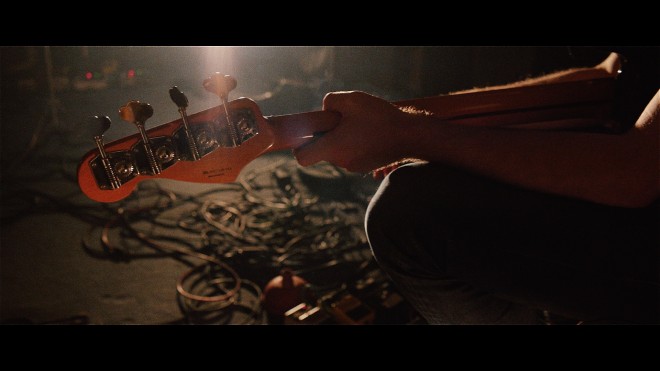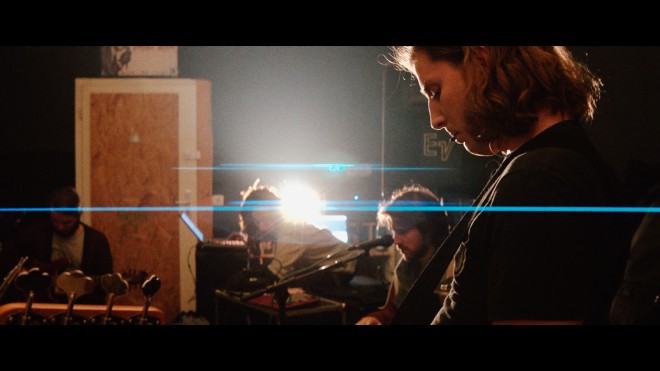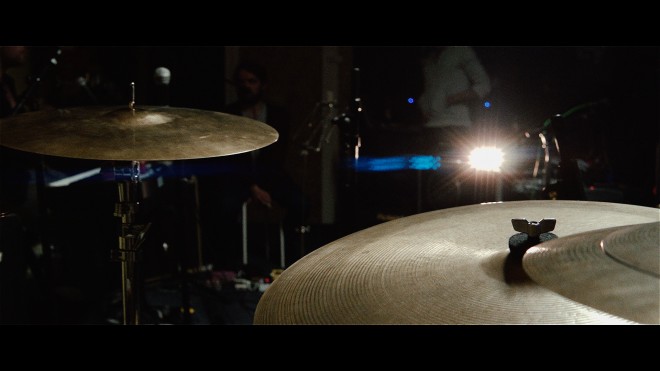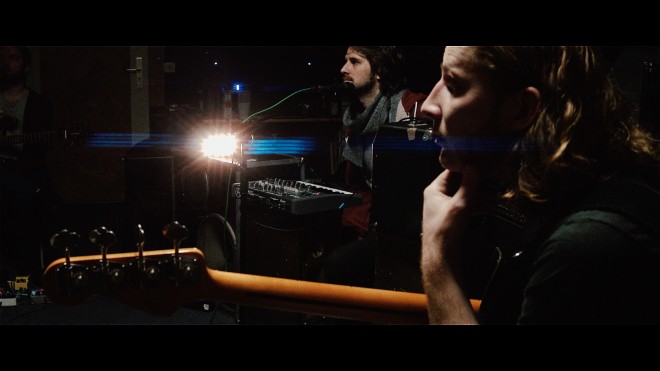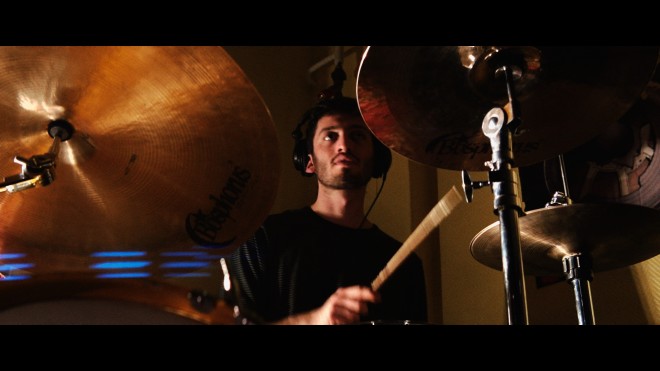 First impressions
The SLR Magic Anamorphot 50 x 1.33 is in my view, the most practical solution out there if you want to shoot anamorphic, without breaking… no destroying… the bank.
Since the prototype, the Anamorphot's flare has been re-engineered with direct input from myself. We wanted to get it as close as possible to the classic OCT19 LOMO and Panavision PL mount anamorphic lenses. During the design process Andrew Chan has been in constant touch and has done a great job in listening to both my feedback on this and that from the wider filmmaker community. Bespoke coating like this is not cheap to do and this lens has a very unique design.
Flare ups now can be provoked to give stretched ovals too (think LOMO) and in terms of bokeh, as long as the focus is set correctly you will get the classic stretched ovals and the stretched look to out of focus areas which is absolutely uncanny and probably my favourite thing about shooting anamorphic after the wider aspect ratio.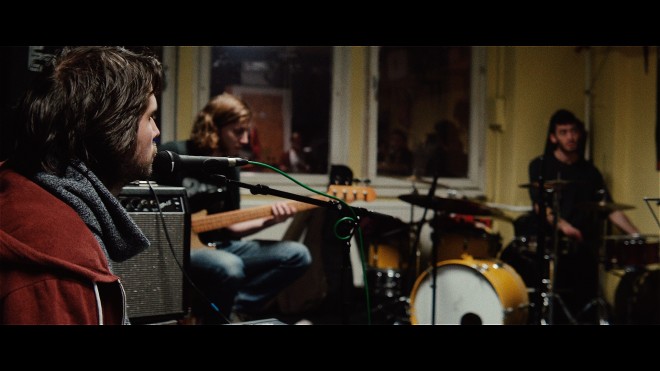 Chicken wire style flare has been fattened up and is now as minimal as it is on the Iscorama. The close focus ring now has a buttery smooth feel and you can use this to fine tune focus between 1.5m and 3m. You can get well under 1.5m if you stop down slightly from F2.0 or F2.8 to F5.6 or smaller.
The rotating collar now has three grub screws and allows for quickly lining up the anamorphic to the camera no matter what lens it's mounted on.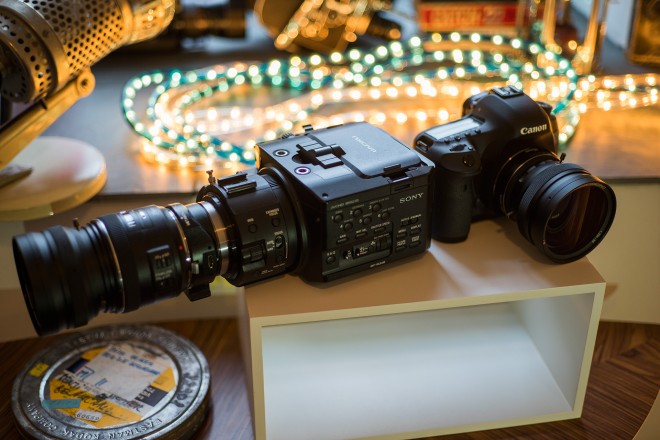 SLR Magic have developed some special scalloped stepping rings for the anamorphic – much easier to get on and off with the better grip.
There's no clamp required it just goes straight on and it's very light so doesn't stress the lens or need support with most lenses.
Build quality is excellent. It's light but unlike the plastic Iscorama it's all aluminium.
The big thing is – this lens is SHARP. Amazingly so for an anamorphic let alone one costing under $1k.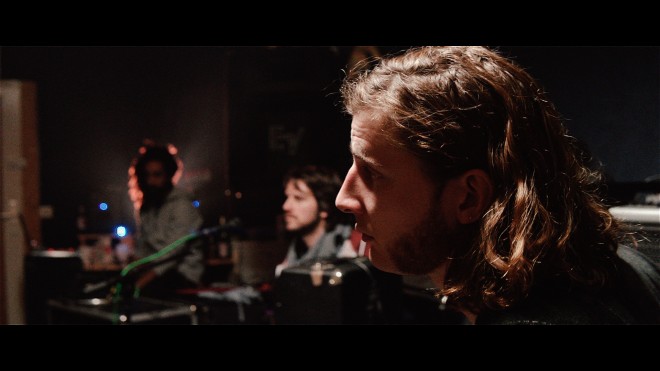 We've found this lens to go especially well with the Canon EF 40mm F2.8 pancake on full frame and the SLR Magic 35mm T1.4 on Micro Four Thirds. Relative to the LA7200 it's an absolutely no contest. The Anamorphot is head and shoulders above it in every way, as I will show in my full and final review next week.
Another good prime to pair it with is the Panasonic Lumix 20mm F1.7 or Voigtlander 25mm F0.95 (where again the Iscorama vignettes and the SLR Magic does not). Here the anamorphic will give a perfectly usable image even at F2.0 and an optimally sharp one at F4.
It's an extremely compact lens as you can see, when paired with the 40mm pancake on full frame or 20mm pancake on Micro Four Thirds it's no bigger than a fast 85mm prime, and shorter than most zooms. Here's a comparison for size with the Iscorama. (Note the blue clamp does not add extra bulk to the Iscorama, merely wraps around the rear element).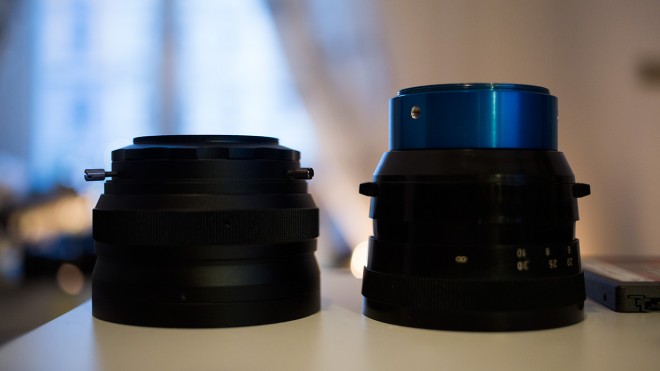 I'm currently trying the SLR Magic anamorphot on a huge range of primes to see what works brilliantly and what doesn't work as well.
When the lens is available to buy, this info will be out there so you can choose the right prime from the get-go.
There's much more coverage to come – until now hope you enjoyed the frame grabs! These were graded with Film Comvert and shot on the FS100. Imagine what it can do with raw!
Don't forget to see the true sharpness of this lens by viewing the full 1080p versions or the half-res montage of all 10 shots on one page here.