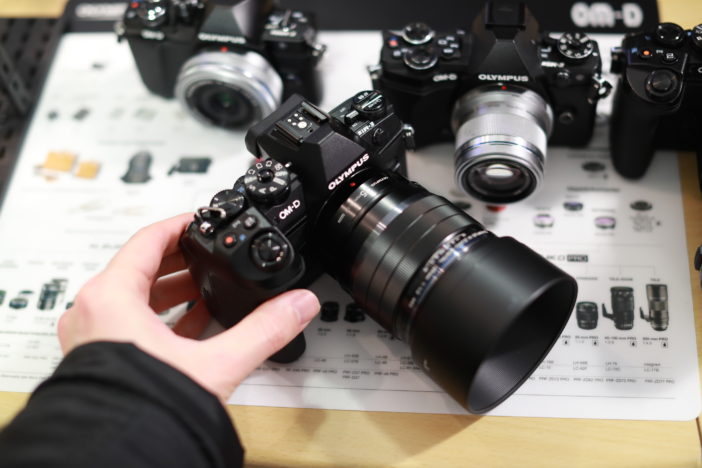 I got to play with the new Olympus E-M1 II today, a pro Micro Four Thirds camera they hope will sell for $2000. It certainly pulls out all the stops to imitate a miniature 1D X Mark II.
This camera does NOT crop the sensor in 4K mode like the GH4. Instead, it over-samples from 5K down to 4K, using the full width of the sensor even with sensor-shift 5 axis stabilisation enabled.
Featuring a 237Mbit codec, the image quality in Cinema 4K mode is outstanding with very little rolling shutter.
Read moreOlympus E-M1 II mini-review – a sign of things to come with the Panasonic GH5?