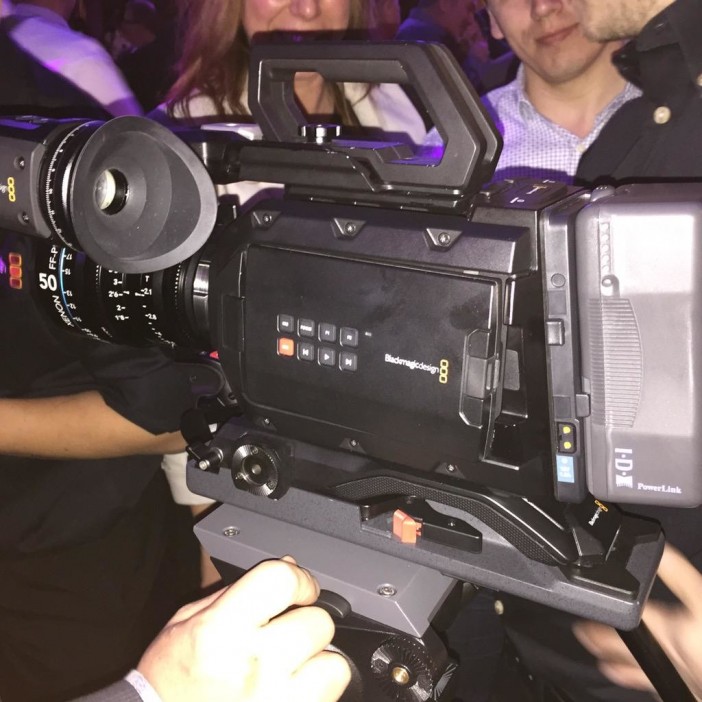 Here is the Blackmagic URSA Mini pictured at NAB. Not much larger than a Sony FS7, it doesn't need much in the way of extra work-arounds or rigging to get fired up. I especially love the Alexa-like viewfinder.
Erik Naso at NAB 2015 has had a brief early preview of the new 2015 Blackmagic cameras. The URSA Mini takes after the Sony FS7 in that it also has a grip controller on the end of an extender. Eric says the grip is included but the extender and also the viewfinder are optional extras.
At $2995 the URSA Mini is a bargain. Just $500 more than the Canon XC10! Haha Canon very funny, now get back to work.
The URSA Mini appears "Mini" but not "Mini mini", certainly not GH4 proportioned or DSLR.
The camera is scheduled to ship in the summer (July-ish), but the likelihood is that widespread availability will probably take a little longer as with previous Blackmagic cameras. Although I'd love to be surprised and see it in abundant supply come July 1st!!
Meanwhile the Blackmagic Micro Cinema Camera is astonishingly small. This is the cinematic interchangeable lens GoPro we've all been waiting for. A perfect POV camera and drone camera, designed from the ground up to interface with radio controlled aircraft.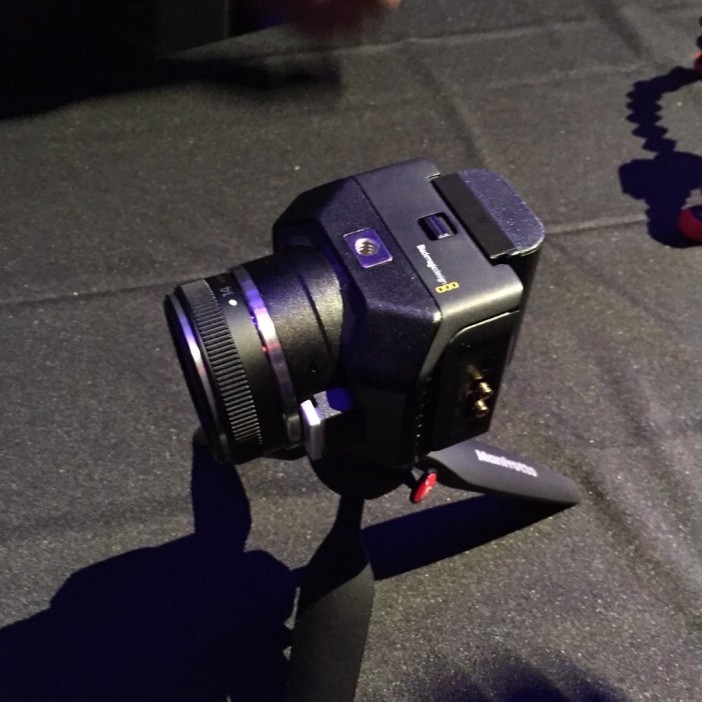 The official press conference kicks off on Monday morning in Vegas, so stick around for that.