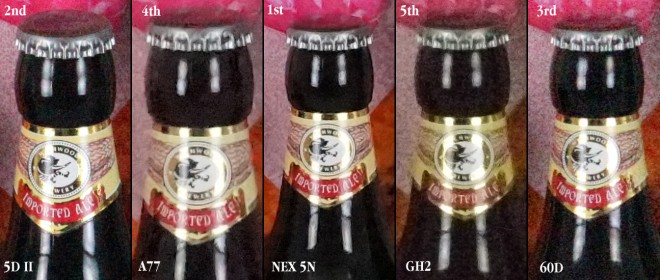 (Click the ISO 12,800 sample image above to enlarge to 1:1). Original samples from http://www.imaging-resource.com
Will Sony's decision to put 24MP in the NEX 7 and A77 backfire? It certainly seems so.
The mid-range 16MP NEX 5N has by far the better image quality at high ISOs despite being half the price. It's the Fuji F31fd of DSLRs!
Read moreWhich is best for low light? Sony NEX 5N or NEX 7 and A77?