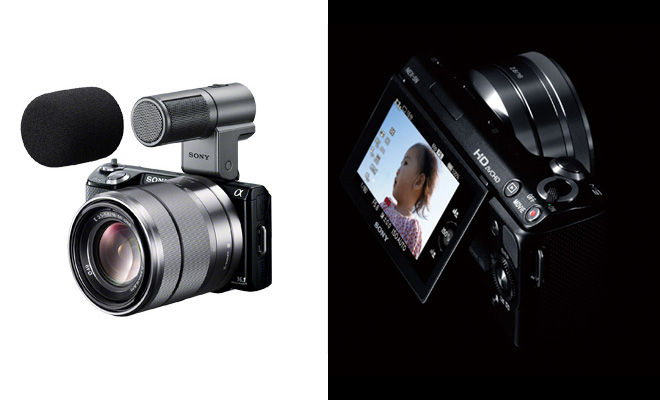 Here is the update to the old NEX 5. I'm surprised they didn't dub it NEX 6 because it's significantly different.
Full manual control in video mode – this is a huge surprise. We knew the A77 and A65 had it from the leaks. I was relieved when I saw the NEX-7 had it. I am frankly over the moon to see the affordable NEX-5 with it (according to the Japanese Sony website).

Since it has a 16MP sensor the processor doesn't need to work as hard at scaling and high ISO performance is said to be comparable to the NEX 7 and A77!
Gone are the old image processors, instead it shares a similar chipset to the A77 which gives it 1080/60p at 28Mbit and 24p at 24Mbit.
In addition the internal audio circuitry has been improved which means better quality from the external mic socket. Sony are shipping a stereo mic for the NEX cameras too.
This is a $700 consumer camera with 15-55mm lens which has silent AF and AF tracking. Not bad.
ISO performance at 3200 looks good, better than the GH2. Check out these full resolution samples at DPReview.com
More news as it comes…