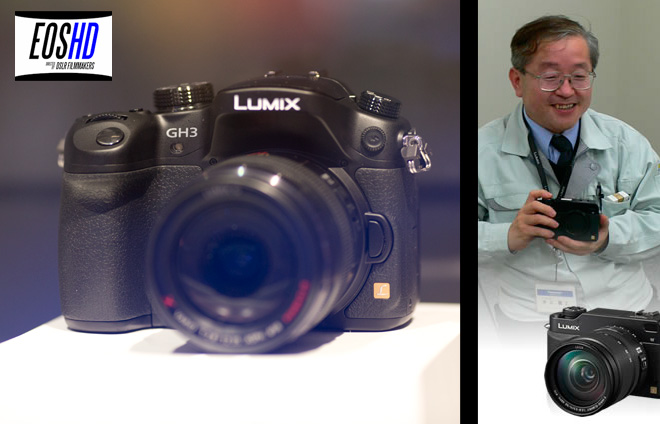 Above: Inoue helped conceive the GH3 and was a mechanical designer on the well regarded Panasonic L1 (inset)
For my hands on test of the Panasonic GH3 pre-production model read this!
Yoshiyuki Inoue is the senior engineering planner at Panasonic. A mechanical designer on the Panasonic L1 back in the Four Thirds days, that camera is now fondly rememberd for a beautiful optical viewfinder, Leica M style build and cutting edge design. Inoue also worked at Minolta before joining Team Lumix.
I caught up with Inoue yesterday at Photokina to ask him about the design and technical workings of the new Panasonic GH3 at Photokina in Germany.
Read moreInterview with Yoshiyuki Inoue, Senior Engineering Planner for the Panasonic GH3